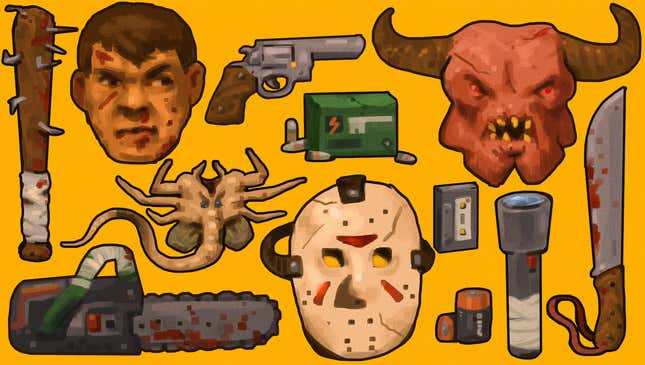 What scares you? It's a question you know the answer to innately and immediately, as individualized as your fingerprint. Accordingly, horror games have tried everything in the book in order to scare players: disempowerment, alienation, animatronic jump-scares, eroticism, flagrant shattering of the fourth wall, and so on. The history of horror games could serve as an alternate history of games themselves, one where the medium doesn't get cleaner and more empowering with each passing year but increasingly disorienting, difficult, and abstract. They're a home for experimentation, where conventions are upended and taboos are shattered. They're also fun as hell—a realm where the violence of other games is newly purposeful, and game designers are free to exercise their most out-there tendencies. Even a simple jump-scare, often eye-rolling in movies, gains a strange new power when you're the one inching forward through the basement.
The A.V. Club's trip through the history of horror games found endless tensions to unpack: playability versus difficulty, spooky-fun versus truly terrifying, historical importance versus modern appeal. Mostly, though, we agreed on games that come alive with the possibilities of horror, whether it's splattery gore, psychedelic architectural spaces, or truly gonzo game mechanics. The result is a list of games as varied in the ways they try to terrify players as there are ways to be terrified.

To put it together, we asked a group of A.V. Club staffers and contributors to submit ranked ballots and tallied up the votes. Any game—including remakes and "teasers"—was up for grabs.