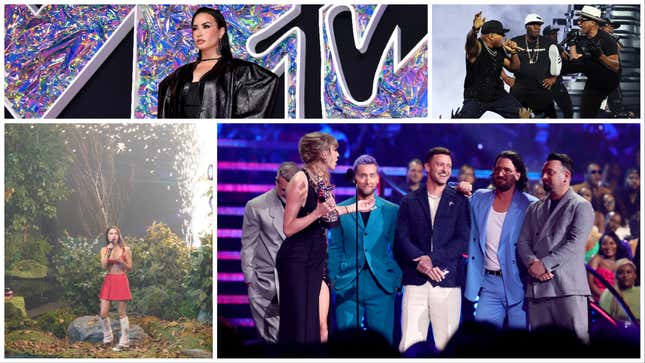 Another MTV Video Music Awards has come to a close. MTV has fulfilled its obligation to the music industry for another year and awarded all the current and up-and-coming pop stars of the day their statues. It was a long and unsurprising night, filled with some great performances and some forgettable ones. The show was so long that there were even great performances we forgot about. It's rare for a show so overstuffed to feel so boring, but that's kind of what happened. The 2023 VMAs was rich with incident, but only some of it was memorable. Luckily, The A.V. Club is here to decide best and worst moments of the night.

In the spirit of the awards, we're handing out awards for the best and worst moments of the night, sparing you, dear reader, of spending four hours watching an awards show. Where would you be without us?
So here they are: The best and worst from the 2023 MTV VMAs.