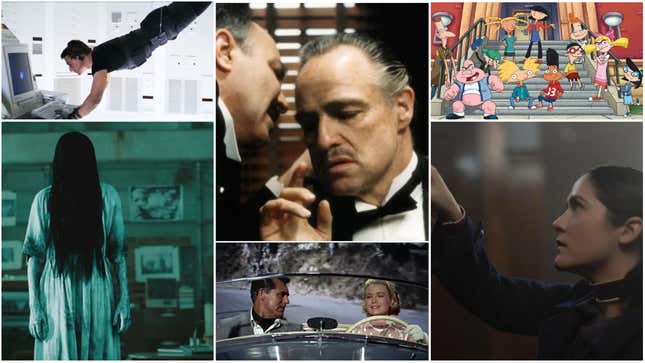 If Paramount+ isn't your go-to choice yet when you're in a movie-watching mood, you might want to reconsider. Backed by the impressive catalog of one of Hollywood's oldest studios, the streaming service is loaded with some of Hollywood's most revered classics, along with some more recent titles that are worth a look.

But how to wade through the overwhelming options and find the best of the best? That's what The A.V. Club is here for—to point you in the right direction with our expert opinions on cinema old and new. In addition to acknowledged classics like To Catch A Thief and The Godfather trilogy, Paramount+ also features contemporary blockbusters like Top Gun: Maverick, the first six Mission: Impossible films (so you can prep yourself for next week's arrival of Mission: Impossible: Dead Reckoning Part One), and A Quiet Place and its sequel. So read on for our top recommendations.

This list was updated on July 8, 2023.