The Menzingers have never been an ambitious band. There's an inherent simplicity to their work, which has always felt by design. Even when the band was putting together its knottiest songs—found predominantly on its first two releases—it's always been in the business of anthems.
With 2012's On The Impossible Past, The Menzingers turned in their version of The Gaslight Anthem's The '59 Sound, a punk record for Bruce Springsteen devotees. It was packed full of short, hooky songs with simple, effective narratives, and it set the bar for that type of Americana-inspired punk. 2014's Rented World dealt in more of the same, with the album skewing a bit too closely to its predecessor. But on After The Party the band tries something new, at least lyrically: looking back on the experience of living your twenties as hard as you can in order to find hard-earned wisdom. It's an attempt to seem wistful and wise, but The Menzingers just end up looking weathered in the process.
Part of the problem with After The Party is that, unlike the records preceding it, it comes off as The Menzingers settling comfortably into a sound. "Lookers" perfectly encapsulates what the band is going for—offering a song that's a little softer, cleaner, and altogether more adult. It works because it's honest, tapping into the emotions of aging while performing for a room of balding punks. A record of this stuff could be a great look for The Menzingers, but despite hinting at the premise with the album's title and its artwork's downtrodden imagery, the band doesn't commit to it.
The bulk of After The Party sounds like Rented World B-sides or songs meant for other bands entirely. "Charlie's Army" takes a bouncing riff and spins it into the kind of song found on a latter-day Foo Fighters record, while "Black Mass" and "Bad Catholics" could be rejects from Springsteen's Magic. None of this is particularly offensive, but it's saccharine and cloying in a way that the band has rarely been before. While The Menzingers' best work has always been about grappling with personality flaws in the interest of becoming a better person, After The Party only offers surface-level reflections, to the detriment of the band itself.
G/O Media may get a commission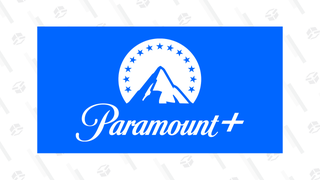 One month free
Paramount+ One-month Free Trial
---
Purchase After The Party here, which helps support The A.V. Club.