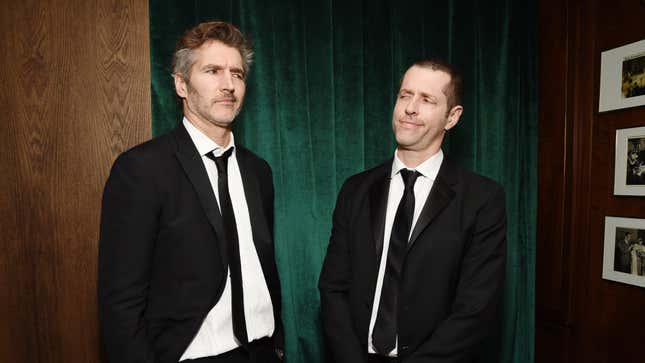 Four years after Game Of Thrones' end, we finally have a first glimpse into what co-creators David Benioff and D.B. Weiss have been cooking up since then. The duo, along with Alexander Woo, spearheads The 3 Body Problem, an epic sci-fi drama based on Liu Cixin's novel of the same name. Netflix finally dropped the show's first trailer and release date, which will arrive in early 2024.

The 3 Body Problem follows a young woman's fateful decision in '60s China that reverberates across space and time, including affecting brilliant scientists in the present day. As the laws of nature unravel before their eyes, five former colleagues reunite to confront the greatest threat in humanity's history. It sounds simple enough; nothing like navigating complex Westerosi politics and power games for a throne, a story that Benioff and Weiss wrapped without any issues whatsoever. (We kid, of course). 
At least the trailer for The 3 Body Problem looks exciting, with people looking into the existence of the extraterrestrial. "Anything might be out there. The unknown troubles us," a voiceover creepily narrates in the footage. And he's not wrong. The visuals look stunning, promising to transport from the past to the present to potentially outer space. It helps that the cast is equally enticing. The 3 Body Problem ensemble includes Benedict Wong, Rosalind Chao, Eiza González, Jovan Adepo, Saamer Usmani, Jess Hong, Jason Forbes, and GOT alums John Bradley and Jonathan Pryce.
However, take the teaser and the stars with a grain of salt. It's because The 3 Body Problem could land anywhere on the spectrum between Game Of Thrones season three or season eight, creative quality-wise. Let's not forget that Benioff and Weiss have exited projects over the years, like their Star Wars show, or their canceled Confederate HBO series. They aren't involved with the prequel series House Of The Dragon either, which is probably for the best.

Hopefully, The 3 Body Problem will be enough to save their brand—Lord knows they need it—while providing an immersive viewing experience. The eight-episode first season will premiere on Netflix in January 2024.