Each week, Big Issues focuses on newly released comic books of significance. This week, they are All-New Marvel Now! Point One by various creators; All-New X-Factor #1 by Peter David and Carmine Di Giandomenico; Avengers World #1 by Jonathan Hickman, Nick Spencer, and Stefano Caselli; and Black Widow #1 by Nathan Edmondson and Phil Noto. These four titles mark the start of a massive wave of new titles as part of the All-New Marvel Now! publishing initiative, revealing the massive variety within the superhero genre by utilizing different styles of art and storytelling.
There's no denying that Marvel Now! has been a success. It's commercially re-energized the publisher to compete with DC's post-New 52 momentum, but more importantly, it's delivered on a creative level, with both industry veterans and newcomers putting out consistently strong work. Not every title has survived and some books still linger in mediocrity, but the wins outweigh the losses thanks to Marvel's willingness to explore different styles of superhero storytelling, producing a variety of diverse books from inspired creative teams. After the success of the first round of titles, it was inevitable there would be more Marvel Now! titles, but rather than sticking to the old branding, the publisher is moving forward with All-New Marvel Now! because they've become obsessed with adding "All-New" to things over the past decade. The name may be silly, but this week's debuts show that Marvel is damn serious about expanding the scope of its line, with three new ongoings and a one-shot featuring vastly different creative approaches.
All-New Marvel Now! technically began with Avengers #24.NOW—the #.NOW numbering is another goofy gimmick that is supposed to inform readers of strong jumping-on points—but Jonathan Hickman's inaccessible story and the inconsistent visuals from multiple artists made it an underwhelming start. Luckily, this week's debuts make for a much stronger entry point, particularly All-New Marvel Now! Point One, a one-shot containing six short stories by creators working on upcoming ongoing titles. Two of those books, Avengers World and Black Widow, also premiere this week, along with the relaunch of Peter David's X-Factor as (that's right) All-New X-Factor, and each title represents a different way of telling superhero stories.
One-shots like All-New Marvel Now! Point One are a great way of introducing readers to new titles, telling short self-contained stories that provide a basic idea of the tone of each ongoing series. This week's one-shot previews six upcoming books: Al Ewing and Lee Garbett's Loki: Agent Of Asgard; Dan Slott and Michael Allred's Silver Surfer; James Robinson and Steve Pugh's All-New Invaders; Nathan Edmondson and Phil Noto's Black Widow; G. Willow Wilson and Adrian Alphona's Ms. Marvel; and Jonathan Hickman and Nick Spencer's Avengers World. Ewing and Garbett's Loki story is a swashbuckling tour of the Marvel Universe that serves as the book's framing device, following the handsome trickster as he collects mystical keys adorned with various runes that thematically tie in with the other stories. Ewing's script has a sense of humor that fits the title character well, and Garbett does strong work capturing the variety of locales and characters Loki encounters on his journey. It's not the book's strongest story, but it's a fun framing device that reveals the upcoming title won't take itself too seriously as it takes Loki to different corners of the Marvel Universe.

G/O Media may get a commission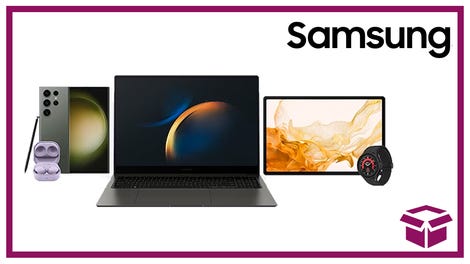 24 hour deals
Discover Samsung - Daily Deal
The only story in Point One that falls flat is Robinson and Pugh's All-New Invaders preview, a clunky infodump that is essentially an extended monologue from a giant green alien head who bluntly explains the entire concept of the series. It's a very traditional superhero plot in a book that is filled with far more interesting material, but the redeeming element is Steve Pugh's artwork, combining a Bryan Hitch-like realism with a Jack Kirby-inspired design sense to bring visual flair to the weighty exposition.
The best story of the one-shot is also set in space with a heavy Kirby influence, but Slott and Allred's Silver Surfer short is a far more active and imaginative voyage through the stars. For reasons that are sure to be explained in the ongoing series, Silver Surfer is partnered with an adorable woman from Earth, Dawn Greenwood, who has a hip, distinctly Allred design combining red Converse high-tops, black leggings, a ladybug-patterned dress, freckles, and a short hairdo. From just eight pages, it's clear that Dawn is a grown-up "girl next door with a big heart," the perfect person to accompany the cold lead character. Surfer takes Dawn to an alien planet to witness the Festival Of Light, a centennial event where neon-colored manta rays take to the sky (a delightful twist on the term "cosmic rays"), leading to some spectacularly trippy space visuals and a highly energetic fight sequence between the lead hero and a group of anthropomorphic sea animals in space suits.

It's a story that is pure fun, with kinetic artwork guided by the spirit of Jack Kirby. The alien designs echo Kirby's creatures in the classic Kamandi: The Last Boy On Earth, and the fight sequences have big, bold impact thanks to the exaggerated physicality and expressive hand-drawn sound effects of Allred's artwork. Slott's script matches the art's personality by providing equal amounts of humor and wonder; comedic bits like Surfer trying and failing to use his immense power to make hair grow on his bald head and treating his surfboard like a pet dog help humanize the character, while Dawn's presence pushes him to explore new territory. The spectacle is all very well done, but the best part of the story is the conclusion, where Dawn puts her experience in a relatable personal context that adds emotional depth to the plot. Dawn enjoys the otherworldly experience, but she compares it to watching a friend's favorite movie: It's great, but she'd rather see something they both hadn't seen before. That way they can watch it for the first time together. It's a small moment that is brimming with compassion, establishing an affection between the two characters that has plenty of room to grow as they share a surfboard ride across the universe.
Wilson and Alphona's relaunch of Ms. Marvel starring a Muslim teenage girl has proven to be one of the most controversial announcements of All-New Marvel Now!, and the fact that it's garnered such a heated reaction shows just how difficult a battle this creative team faces. Frankly, it's sad that many superhero comic-book fans are unwilling to accept a character that comes from a drastically different background than most heroes, and the short story in Point One shows how Kamala Khan's circumstances make her stand out without completely defining her personality. Half of the plot shows Kamala in battle as the new Ms. Marvel, using her shape-shifting, size-changing powers to fight a monster made of trash in a New Jersey junkyard, while the other half has her racing to her cousin's mehndi (pre-wedding party), a cultural event that is refreshing to see depicted in a superhero comic. The story does remarkable working capturing the conflict between Kamala's costumed and civilian life, and the restrictions and expectations placed on her at home make the superhero scene feel like a true moment of liberation for the character. 

Wilson and Alphona make great use of Kamala's abilities and show off her bubbly personality in the opening sequence, but the story blossoms when she slips out of her youthful superhero costume (designed by Jamie McKelvie, who also created Carol Danvers' slick Captain Marvel flight suit) and into a shalwar kameez for the party. That's when the reader is introduced to Kamala's supporting cast, including the convenience-store clerk who knows her secret identity, the father who wants to give his 16-year-old daughter space to find herself, and the mother who expects Kamala to be "a perfect little Muslim girl." Kamala's situation has the classic teen-superhero elements of exploring identity and finding independence, but they unfold in an environment that isn't typically depicted in superhero comics, making these traditional concepts feel fresh in the new context. Alphona beautifully renders Kamala's experience, filling each panel with small details (there are some hilarious pieces of trash in that junkyard) while populating the setting with highly expressive characters.
Ms. Marvel is just one of the All-New Marvel Now! books spotlighting a female hero, joined by this week's Black Widow and the upcoming She-Hulk, Captain Marvel, and Elektra. It's great to see the publisher increasing the presence of its female characters, and if all these new titles are as strong as Black Widow #1, then it's going to be a phenomenal year for superheroines. This first issue and the short Black Widow story in Point One both provide phenomenal gateways into the life of Marvel's top superspy, exploring the morality of a woman who kills bad people for money she ends up giving to the people she's hurt in the past. Edmondson's work for Image Comics has shown an exceptional talent for creating high-stakes plots about international espionage, making him an ideal writer for the globetrotting adventures of Natasha Romanoff. And pairing him with Noto is a brilliant move, bringing highly cinematic visuals to the story that portray Natasha as a strong, confident covert operative rather than a sex symbol.

The cover for Black Widow #1 has the graphic sensibility of a '70s movie poster, promising the blockbuster story that the creative team delivers within the book's pages. Between the two stories, Natasha travels to Moscow, Berlin, New York, and Dubai, engaging in missions that take advantage of both her stealth abilities and her combat skills, and the action is accompanied by narration that details the raging emotional undercurrent beneath the detached persona she puts on in the field. Noto does excellent work capturing the different environments and staging intense fight sequences, but his coloring is what really makes the artwork pop on the page, with an almost impressionistic approach that creates lush, atmospheric visuals. It's a gorgeous book, and that artistic beauty makes the brutal reality of Natasha's job hit even harder. 
The last title with a short story in Point One is Hickman and Spencer's Avengers World, a book that spotlights smaller groups within the massive lineup of characters Hickman has assembled in his main Avengers title. The writers are joined by former DC exclusive-artist Rags Morales for their Point One story and Stefano Caselli on the ongoing series, two artists that have no problem transitioning between bombastic superhero actions and intimate character moments. Hickman provides plotting assistance while Spencer handles the majority of the writing, and Spencer's touch is immediately evident in the lighter tone of the story, which is far more conventional than the high-concept work being done in Hickman's titles.

The issues of Avengers that Spencer and Caselli worked on last year were some of the book's strongest because they spent time exploring smaller groups of heroes, making the comic feel like Marvel's answer to the Justice League Unlimited, a superhero cartoon that featured a massive cast but still managed to tell personal, character-driven stories. The first issue of Avengers World contains three different storylines that will each receive individual spotlight in future chapters, introducing the book's expansive cast in a new reader-friendly way that makes it a much better entry point to the Marvel Universe than last month's Avengers #24.NOW. The story moves at a breakneck pace but is never overbearing, largely due to Spencer's banter-heavy dialogue, and Caselli's artwork hits those comedic beats while nailing the moments of spectacle. There are multiple full-page splashes in this book, but they don't feel gratuitous, working to show the massive scale of these missions while Spencer's script fleshes out the characters.
Reading All-New X-Factor #1 after Avengers World reveals just how drastic a departure Peter David and Carmine Di Giandomenico's new title is from the typical superhero-team book as it places mutant heroes in the employ of a Google-like corporation. There are shades of Keith Giffen and J.M. DeMatteis' Justice League International in David's approach to the corporate superhero team in this book; the morally questionable CEO of Serval Industries, Harrison Snow, fills the Maxwell Lord role, and the comically antagonistic relationship between Polaris, Gambit, and Quicksilver is akin to the character tensions of the "Bwa-ha-ha!" Justice League's early days.

David has come up with a novel concept in this title that feels like a natural expansion of his previous X-Factor series. With the former X-Factor Investigations, David created a mutant start-up company that took advantage of its staff's abilities to provide an important service, but recent events have led Jamie Madrox to sell the name and let X-Factor go corporate. It's a concept that offers a brand new assortment of storytelling opportunities while also offering social critique on the mega-corporations that dominate modern times, an element that sets it apart from the rest of Marvel's X-titles. Di Giandomenico is one of Marvel's most reliable yet underrated artists, with dynamic linework and a sleek sense of design that is well suited to David's progressive story. His costume designs incorporate Serval's corporate branding to give the entire team a unified look, but also use the primarily yellow color scheme of the classic X-Men uniform to visually connect these characters to X-history as they distance themselves from the rest of the mutant community. 
In just one week's worth of titles, All-New Marvel Now! presents the adventures of a corporate superhero team, an expansive Avengers tale, the personal struggle of a teenage Muslim girl, the moral conflict of a killer female secret agent, a budding friendship (romance?) in the cosmos, a god's journey to pave a new path for himself, and the start of a space opera focused on World War II superheroes. That's a huge assortment of stories told in a variety of different styles, and it's only the very beginning of this publishing initiative. There are still a substantial number of titles that have yet to debut, but with this kind of diversity from the get go, All-New Marvel Now! has the potential to outshine the success of its predecessor.