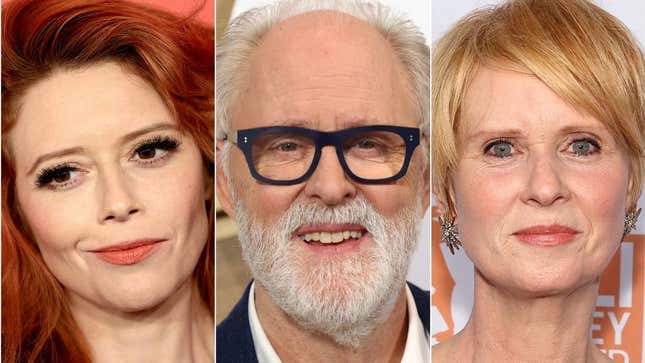 With the writers' strike in its fourth month and the actors' strike in its second month, guild members are looking for new ways to support the many out-of-work cast and crew members affected by the work stoppage. The latest action is an eBay auction from the Union Solidarity Coalition, for which "net proceeds benefit our crew healthcare fund." The auction is running now through September 22.
Some of the items on offer include Hollywood memorabilia, like a fedora owned and signed "by the Legendary Tom Waits," "Parker Posey's Personal Collection of Dazed And Confused + Party Girl Memorabilia," a Bill And Ted's Excellent Adventure script signed by the cast and screenwriters, and more cool, nerdy items. You can also bid on experiences, including virtual hangouts with the cast of shows like New Girl, Bones, Manifest, White Collar, and more.
Some of the experiences are even in person, like a lunch in New York City with Ann Dowd. And some of the experiences are a bit more... esoteric. So esoteric, in fact, that the Internet has turned the auction itself into a meme. Jokes on Twitter/X include, "Christopher Nolan will talk to you about Cillian Murphy for 1hr," "Glee cast sings any song you want," or "Toni Collette screams at you over the dinner table."
So here's the challenge we put before you now: Can you tell which of the following celebrity auction items are real and which are fake? Each slide will include a celebrity experience or item, and you can guess for yourself if it's truly on the auction block. The next slide will tell you if you're correct. Best of luck!