A punk album called Survival Pop released in 2017 doesn't need a lot of explanation, especially one written by a queer feminist who doesn't identify in binary gender terms. In the album's press materials, Lauren Denitzio (who performs as Worriers with a rotating cast of supporting players) describes Survival Pop as "songs for self-preservation," which they hope can be "intentionally uplifting and cathartic."
Survival Pop's 12 songs nail both with their combination of hooky punk and sharply observed lyrics, which reflect less on the current political state than the title might imply. As Denitzio writes in the zine they made to accompany the album's release, the songs are much more about coming through the other side of a difficult time. Denitzio wanted to write songs that would've helped them get through the universal (heartbreak, misogyny, homophobia) and the personal (heart surgery at 25, the recent deaths of a dozen friends/acquaintances to drugs and suicide). The election just "adds another level of urgency," they write.
Survival Pop indeed feels intensely personal, written from a place that tends to arrive in your 30s, when enough time has passed since early adulthood's formative experiences to reflect on them without nostalgia. The theme comes up repeatedly on Survival Pop, first on the excellent album opener "My 85th Rodeo." In a briskly paced verse anchored by palm-muted guitars, Denitzio sings, "What was I, high? / I must've been drunk to think that we were as good as it looked."
"Future Me" also directly addresses that theme, as the person Denitzio became stands at a familiar place and sees the ghosts of memories. "Not Your Type" opens with "I was not your type, but I could get pushed into that," and reflects on trying to fit into a template: "Nothing ever fits like it's supposed to / Constant reminders, what the world didn't give you." Survival Pop bears the perspective of a lot of hard-won wisdom.
The nation's current state of affairs doesn't go unaddressed. The staccato pop punk of "What We're Up Against" boasts one of the album's best choruses: "Wait for history to count to 10, then you can come and get us, come and get me / No one's waiting for this nightmare to end before we pick up, swing back, refusing what we're up against." Inspired by a famous photo—which Denitzio adapts in their zine—"Best Fear/Worst Fantasy" is a strident rebuke of conservative gender and sexual politics that offers neither apology nor assistance. "I don't have time to hold your hand," Denitzio sings. The chorus kicks in, and they continue, "You can't disarm me with words that I choose for myself / Can't force upon me the judgment of anyone else."
G/O Media may get a commission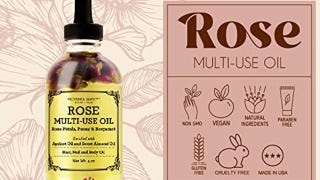 Provence Beauty Rose Multi-Use Oil
All of that said, the album is called Survival Pop, and the second part of the title informs the record just as much as the first. It's not a pop album in the mainstream sense, but it's full of hugely melodic songs and poppy hooks all the same, delivered with huge guitars. This is a pop-punk album above all—just one that has a perspective rarely found in that scene.
Denitzio succeeds in their goal of making an uplifting, cathartic album, but goes a step further: Survival Pop makes surviving sound like thriving.
---
Correction: An earlier version of this review spelled Lauren Denitzio's last name incorrectly. We regret the error.
Purchasing Survival Pop via Amazon helps support The A.V. Club.