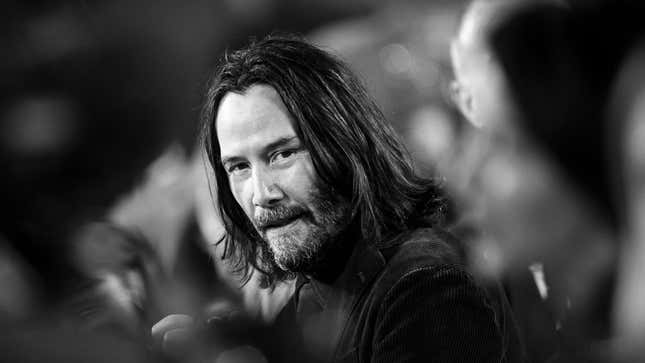 Over the years, a number of seemingly cursed TV projects have been stuck in development hell for years before ultimately coming out, like Snowpiercer or Y The Last Man, but there are countless other cursed TV projects that never make it to our TV screens… and now there's another one to add to the list: Variety says that Hulu's adaptation of Erik Larson's The Devil In The White City has officially been canned, or if you'd prefer a more colorful metaphor, it has been lured into H.H. Holmes' famous Murder Castle and, you know, murdered.
This comes after years of setbacks for the adaptation, going back to 2015 when it was announced as a movie directed by Martin Scorsese and starring Leonardo DiCaprio. That movie became a TV show a few years later, and director Martin Scorsese and star Leonardo DiCaprio became director Todd Field and star Keanu Reeves a few years after that (with Marty and Leo staying on as producers). But it all began to fall apart even more last October when Field and Reeves both dropped out, which seems to have doomed the project.
Variety says that "an individual with knowledge of the situation" believes there are "plans to shop the project to other outlets," and The Hollywood Reporter notes that Jeremy Allen White, Jude Law, and director Matt Ross are "still in talks" to join the show, but it remains to be seen how any of that will work out. This is a cursed show, after all, so maybe it's better left forgotten in that Murder Castle.
The Devil In The White City, which will remain a book for now, is about the 1893 World's Fair in Chicago, lacing together the stories of the architect behind the fair and the aforementioned H.H. Holmes, the architect behind the famous Murder Castle.