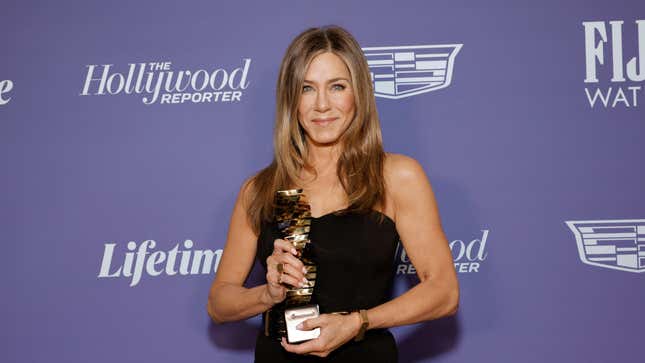 While sequels, remakes and requels (as 2021's Scream aptly called itself) are all the rage in modern Hollywood, there are just as many continuations of IP that get thrown in the garbage. Maybe the cast couldn't get back together, or perhaps the interest had waned in the project, but whatever the case may be, some sequels just never make it past the idea phase. Case in point, The Morning Show's Jennifer Aniston detailed a few sequels that never came to be for the actor in a recent interview with Yahoo! Entertainment, including a follow-up film to 2013's We're The Millers.
Why Robert Rodriguez still loves "Spy Kids"
During an interview promoting her and Adam Sandler's own continuation of their Netflix film Murder Mystery, Aniston was asked by the interviewer of other sequels she was almost involved with, excluding any that came to fruition like Horrible Bosses 2.
"Yes, We're The Millers," answered the Friends star. "There was talk about that. But that one didn't happen."
As to why the road-trip comedy's sequel never made it into production, Aniston said she "couldn't remember" the reason. Although We're The Millers was a box office hit, one cause could have been how it was viewed as only 'okay' by critics, with Roger Ebert's site and The Guardian both giving it a 3-out-of-5-star rating. Even so, a sequel seemed to be in place in 2014, though any last news on the project came that same year when The Hollywood Reporter announced Adam Sztykiel (Black Adam) was hired to write the script.
However, Aniston made it clear that there was one film series she never had plans on re-entering: Leprechaun and its unrelenting amount of slasher sequels.
"I had had it with leprechauns," said the Cake actor about her film debut. "That's enough luck for me."