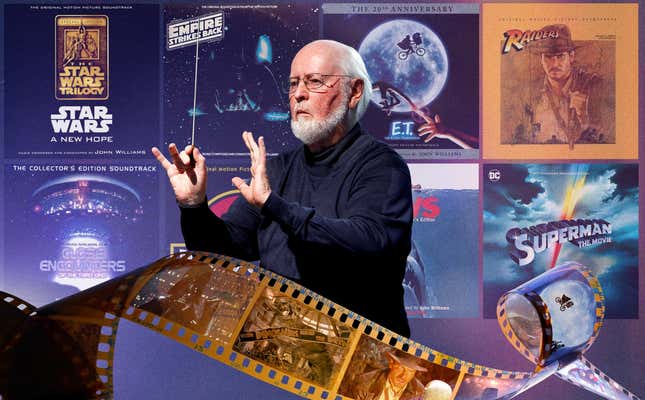 This Friday's arrival of Indiana Jones And The Dial Of Destiny serves as a reminder of the pivotal role composer John Williams has played in the cinema for more than five decades. Williams may have never starred on screen, but he helped shape the sound and sensibility behind many of the defining films of the 20th century.
The theme song Williams wrote for Raiders Of The Lost Ark—the 1981 film now retroactively called Indiana Jones And The Raiders Of The Lost Ark—is the fulcrum of the score he composed for Dial Of Destiny, and this isn't unusual. Whether for the Indiana Jones, Star Wars, or Harry Potter franchises, Williams returned to his main themes often, helping to turn his melodies into a permanent part of pop culture.

These themes are so ubiquitous they suggest that Williams spent his time only composing for blockbusters, or only serving as a composer on call for Steven Spielberg. While he has regularly collaborated with Spielberg since 1974, Williams has also created a lifetime's worth of superb music with other directors. The following list is by no means comprehensive—how could it be, when Williams continues to expand his filmography well into his 90s?—but it suggests the depth and breadth of a film composer who is by every measure a titan in his field.