Permanent Records is an ongoing closer look at the records that matter most.
In 2004, after toiling for years behind the scenes as an in-house producer at Roc-A-Fella Records, Kanye West made his grand entrance on the world stage. His debut album, The College Dropout, was buoyed by singles "Through The Wire," "Slow Jamz," and "Jesus Walks," and it set a new tone and sound for all of hip-hop. A bar had been set—and then West obliterated it with his follow-up, Late Registration.
The College Dropout had been an unmitigated success. It sold over 400,000 copies in its first week, eventually reaching triple-platinum certification, charted two top 10 singles—including "Slow Jamz," which went to No. 1—and it scored 10 Grammy nominations, winning the Best Rap Album award. And in the face of such extreme success, West decided to go even bigger.
To help him realize his expanded vision, West tapped co-producer Jon Brion, who was best known for working with artists like Elliott Smith, Rufus Wainwright, and Fiona Apple. The rapper had been struck by Brion's Eternal Sunshine Of The Spotless Mind score, and despite Brion not having any experience working with either rap or hip-hop, West called him up. On paper it was an odd pairing, but they found a creative bond in their approaches to music production and their shared appreciation for distinct sounds and interesting hooks. "I can recognize when someone sees music architecturally, which is how I work," Brion told MixOnline shortly after Late Registration debuted. "Kanye has that. [Kanye told me], 'I see things in my head and they are complete and then I have to put it together in the recording.'"
Trying to match or exceed a blockbuster album does have some advantages. West was no longer just another face in the halls of Def Jam, he was a bona fide star, and was afforded a massive budget—reportedly $2 million—to bring the sounds in his head to life in their fullest form. This was his first chance to display one of the great hallmarks of his critically acclaimed career, the ability to abandon tried and true methods in favor of something entirely new—and he wouldn't have to cut any corners to make that happen.
Supposedly inspired by Portishead's Roseland NYC Live album, West decided to ditch the sped-up "chipmunk"-sounding soul samples, which had been one of the most effective weapons in his arsenal, and set about building his new songs around rich live instrumentation and orchestration. That impulse runs across all of Late Registration, from the big hits "Diamonds From Sierra Leone" and "Touch The Sky" to album cuts "We Major," "Bring Me Down," and most of all the closing track, "Gone."
One of the first songs that West and Brion worked on together, "Gold Digger," was the record's biggest success. An ode to women more interested in a man's bank account than in his looks or personality, the song hit a major nerve with its tongue-in-cheek lyrics and infectious use of the Ray Charles classic "I Got A Woman." As a kicker, West called up his old friend Jamie Foxx, who he'd already used on the song "Slow Jamz" from his first record, and who was then portraying the pianist in the film Ray. He asked Foxx to provide the track's spoken intro. It was fun and it was funny, showing off a side of West that he's seemed less willing to reveal as the years have worn on.
Even with its moments of levity, West spends much of Late Registration looking outward and providing biting commentary on the world at large. Just like on The College Dropout and each one of his follow-ups, there are a number of deeply personal moments on Late Registration, like the tribute to his mother, "Hey Mama." His overall vision expands even more on the song "We Major," where he raps about the travails of the black experience in America, and especially the bonus track, "We Can Make it Better." The latter features Rhymefest alongside the holy triumvirate of socially conscious rappers—Common, Talib Kweli, and Q-Tip—who trade verses about crime, poverty, and a system designed to look the other way. Speaking of "We Major," it's also worth mentioning that Nas' inclusion on that track at least helped close the book on his years-long feud with West's mentor Jay Z.
This record was written and recorded just before West's heralded post-Katrina declaration that "George Bush doesn't care about black people"—an incident that Bush described as the low point of his presidency in his autobiography—and clearly exhibits a pissed-off West unwilling to bite his tongue about societal ills. He even said as much when he talked about the origin of "Diamonds Of Sierra Leone" in an interview with MTV:
Mark Romanek, the director that did Jay's "99 Problems," and Q-Tip both brought up blood diamonds. They said, "That's what I think about when I hear diamonds. I think about kids getting killed, getting amputated in West Africa." And Q-Tip's like, "Sierra Leone," and I'm like, "Where?" And I remember him spelling it out for me and me looking on the internet and finding out more. I think that was just one of those situations where I just set out to entertain, but every now and then God taps me on the shoulder and says, "Yo, I want you to do this right here."
Of all the songs on the record, the one that gives the greatest glimpse into the roads West would later travel, at least from a sonic standpoint, is "Roses." The cut, built around the Bill Withers track "Rosie," is a touching tribute to West's grandmother, who had recently gone through a near death experience. Stripped down and melancholy, it presages much of the aesthetic that he would adopt for 808s And Heartbreak in the wake of his mother's death in 2007, and it hints at the cinematic scope of his work on My Beautiful Dark Twisted Fantasy, especially the song "Devil In A New Dress."
G/O Media may get a commission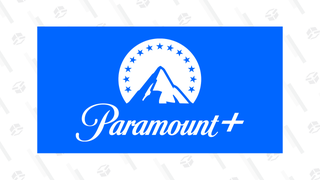 One month free
Paramount+ One-month Free Trial
When Late Registration finally dropped on August 30, 2005, after West had spent nearly a year in multiple studios around the U.S., it moved even more quickly than his first album, selling over 800,000 copies in the first week and claiming the top spot on the Billboard album charts. That year at the Grammys, West again grabbed the award for Best Rap Album while also taking home a pair of statues for Best Rap Song for "Diamonds From Sierra Leone" and Best Solo Rap Performance for "Gold Digger." Robert Christgau, the so-called dean of American rock critics, would name it the second best album of the 2000s, and Rolling Stone placed it at 118 on its list of the 500 greatest albums of all time.
Late Registration has the distinction of being West's best pure rap album. That's not to say that it's the best work in his canon—that distinction belongs to My Beautiful Dark Twisted Fantasy—but it's his greatest work as a rap artist. There's no cranked Auto-Tune, and he leaves the singing to the guest artists like Brandy. This is West refining his style after finding his audience—but before he moved toward anthemic arena pop, before his mother died and he stripped everything down to its core, before he became exiled and offered up his magnum opus as a penance, before the anger at the fashion industry spurred him into his most aggressive stance, and before discovering the joys of being a family man. Late Registration is Kanye West attempting to be the greatest rapper in the world, and to live up to his own hype—and it mostly succeeds.