The comic book community is expressing its love and appreciation for George Pérez today, after the writer and artist who worked on some of the biggest and most popular comic books of all time announced that he's been diagnosed with inoperable Stage 3 pancreatic cancer and is only expected to live for another "six months to a year."

Pérez hasn't actually worked in comics for a few years, having retired due to health problems from everything but convention appearances and commissioned drawings, but the impact of his best work is still felt today. In the early '80s, after working at Marvel on The Avengers, the Fantastic Four, and on the big cosmic crossover "The Korvac Saga," Pérez went to DC to work with writer Marv Wolfman to launch The New Teen Titans.
It ended up being one of DC's biggest books of the era, and the one that introduced now-beloved characters like Raven, Starfire, Cyborg, and Deathstroke The Terminator. Earlier this year, Wolfman and Pérez even appeared as themselves on an episode of Teen Titans Go! on Cartoon Network.

Impressed by their work on The New Teen Titans, DC then let Wolfman and Pérez loose on one of the all-time great comic book events and the one that established the model for a lot of comic book events going forward: Crisis On Infinite Earths. The miniseries blew up DC's overly complicated multiverse and gave Pérez a chance to draw pretty much every DC character ever, and he even got an Easter egg shoutout when The CW's superhero shows staged their own version of Crisis On Infinite Earths.
G/O Media may get a commission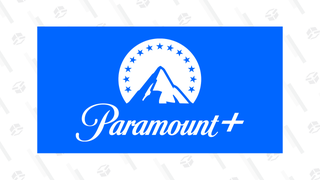 One month free
Paramount+ One-month Free Trial
Pérez later worked on an influential Wonder Woman arc that served as a major reference point for Patty Jenkins' movie, and in the '90s he went back to Marvel to do the art for another now-iconic comic book crossover event: The Infinity Gauntlet. Pérez only worked on the first few issues, but after a decade of Marvel movies that lifted from those comics, anyone who touched The Infinity Gauntlet has made an undeniably pronounced imprint on popular culture.
In the announcement about his diagnosis, Pérez says that he decided to forego "chemotherapy and/or radiation therapy" in favor of spending the time he has left with his family, friends, and fans. He plans to "coordinate one last mass book signing" for people and hopes to make one last public appearance" so as many fans as possible can get photographs with him—"with the proviso that I get to hug each and every one of them," he adds.
Here's how he ends his statement:
This is not a message I enjoyed writing, especially during the Holiday Season, but, oddly enough, I'm feeling the Christmas spirit more now than I have in many years. Maybe it's because it will likely be y last. Or maybe because I am enveloped in the loving arms of so many who love me as much as I love them. It's quite uplifting to be told that you've led a good life, that you've brought joy to so many lives and that you'll be leaving this world a better place because you were part of it. To paraphrase Lou Gehrig: "Some people may think I got a bad break, but today, I feel like the luckiest man on the face of the Earth."