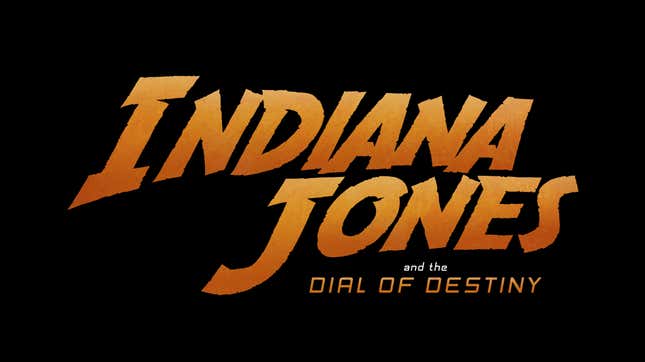 The fifth Indiana Jones movie, The Dial Of Destiny, got its world premiere at the Cannes Film Festival today, where a whole bunch of people who are not you (or us, for that matter) got to watch James Mangold's attempt to tackle the Harrison Ford-focused franchise in all its "Phoebe Waller-Bridge is also in this" glory. These people (who are not us, or you, which is fine, really) have then reported back on whether the film works—and, very specifically, if Mangold has made an Indy movie more palatable to audiences than 2008's Indiana Jones And The Kingdom Of The Crystal Skull.
Best thing about The Oscars? The Indiana Jones reunion
The answer to which appears to be an overwhelming, "Yeah, not bad!" Take, for instance, the read from Variety's Clayton Davis, which is one of the more effusive of the bunch, declaring the film a "redemption" for the franchise. Radio Times similarly gave it a 4 out of 5—which is looking to be the median here—praising Mangold and his team for not tossing on too many franchise Easter eggs. (That same write-up does note that the film plays things pretty safe with its plotting, at least until its ending, which is a common refrain we're seeing from most of the reactions—but that's not, like, the worst thing in the world.)
Looking around the early reviews (including Total Film, South China Morning Post, The Irish Times, and more), we're mostly struck by what we're not seeing: No complaints about the CGI used to de-age Harrison Ford at various points; no complaints about compromising the movie's pace in any way. The overall verdict is that Mangold has made a perfectly acceptable Indiana Jones, and that, even if Dial Of Destiny can't quite match up to the original trilogy, it still serves as a fitting, happily non-embarrassing end point for Ford's tenure with the series.
That being said, there was one metric the film pretty clearly failed on: The all-important Court Of Claps, with the movie getting only, per Variety, a meager five-minute standing ovation from the Cannes audience. Five minutes? Barely enough time for your hands to turn red. Someone should be ashamed; we'll know how hard we want to clap for it when the film finally arrives in theaters on June 30.