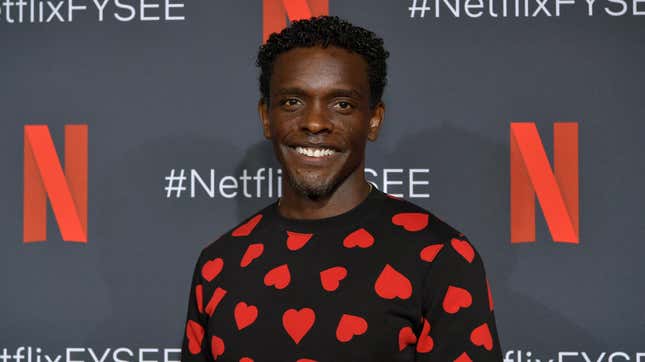 The long-awaited second season of Ryan Murphy's anthology series, Feud: Capote's Women, continues to shape up with the casting of the show's James Baldwin. Perry Mason actor Chris Chalk has stepped into the role of the famed activist, author, and cultural critic for the new season.
Anthony Hopkins has figured out what we all knew about Marvel movies
"I've always wanted to play him," Chalk tells Deadline, adding that the set was "such a supportive environment, like mind-blowingly supportive."
"We shot 20 pages in two days," he says. "I got the script and was like, 'That's a lot of words.' I had a little mini panic attack… but it was amazing. Then there was a five-page monologue."
After ditching a season focusing on Prince Charles and Lady Di, the project pivoted to focusing on Capote and the feud with his socialite swans. When the chapter, "La Côte Basque, 1965," from Capote's pending novel was published in Esquire in 1975, many of his inner circle learned the author had mined their lives for the source material. The social fallout for the acclaimed writer has been documented in Laurence Leamer's book, Capote's Women: A True Story Of Love, Betrayal And A Swan Song For An Era.
Cast members include Molly Ringwald, Tom Hollander, Naomi Watts, Calista Flockhart, Diane Lane, Demi Moore, and Chloë Sevigny. Hollander will lead the series as Capote himself, and the lineup of leading ladies will play Capote's angered women. My Own Private Idaho's Gus Van Sant is on to direct all the episodes based on the script written by showrunner Jon Robin Baitz.
The first season of Murphy's Feud aired back in 2017, and followed the legendary on-set rivalry between Bette Davis and Joan Crawford while filming What Ever Happened To Baby Jane? Susan Sarandon and Jessica Lange played the two Hollywood titans, respectively, who were known for their long-simmering feud prior to joining the co-starring project.
At the time, Feud was pitched as an anthology series, set to focus on different famous celebrity conflicts. As Murphy continuously has several different anthology projects going on, including American Horror Story, American Crime Story, American Sports Story, and Monster, it's unsurprising that some projects have taken the back seat over the last few years.
However, with a rounded cast in place and production started, the Capote season is truly in motion, and is set to premiere next year.