We've come a long way from The Lifestyles Of The Rich And Famous. Luxury, the likes of which we once fawned over, now rings a sour note in a society where wealth has become increasingly more concentrated. The conglomerates are converging, and the dream of achieving one's own swimming pool of gold drifts further and further out of reach. Just look at the online reaction to Jonathan "Foodgōd" Cheban's 24-karat gold chicken wings. Or, hell, gaze up at our billionaire president, a man who, by drawing upon old money and oodles of debt, embodied the patina of luxury while masking his professional ineptitude from the nation.

All of this is simply to say that, in a country nearly undone by its economic disparity, the concept of wealth has become ridiculous. The idea of a select few hoarding the living wages of millions is ridiculous, and art is, more and more, beginning to reflect that. There's a reason Anchorman director and Saturday Night Live alum Adam McKay opted to direct 2015's Oscar-winning The Big Short; only a comedian could tell the story of an economic crisis brought on by such colossal amounts of idiocy, greed, and nearsightedness. Now, McKay is serving as both a director and an executive producer on yet another comic look into the lives of the rich and irresponsible.
Succession, however, comes not from McKay, but from Jesse Armstrong, a colleague of Veep mastermind Armando Iannucci, who cut his teeth on The Thick Of It before co-writing the Oscar-nominated In The Loop and penning one of Black Mirror's best episodes ("The Entire History Of You"). Unlike those previous projects, however, Succession doesn't revel in its satire. The billionaires that serve as this series' spine are rooted a bit too firmly in our current reality, and Armstrong is working overtime to balance their innate ruthlessness with just enough vulnerability.
Brian Cox, as gruff and imposing as ever, stars as Logan Roy, the head of media and entertainment company Waystar Royco, which, like the Murdoch family holdings it's so clearly based on, traffics in everything from film, TV, and print to theme parks. Circling Logan like vultures are his four children, all of whom are, to some degree, angling for control of his empire, which, due to his age and failing health, will soon be up for grabs. But King Lear this is not; Logan has no plans to retire, even as a stroke plants him before death's door. Still, in a pitch-perfect illustration of Succession's tricky tone, that doesn't stop his children from morbidly debating who will take the helm as his life hangs in the balance mere feet from them.
G/O Media may get a commission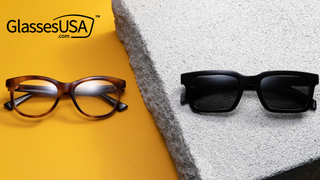 60% off frames
GlassesUSA.com Back to School Sales
Kendall (Jeremy Strong), a recovering addict, seems like the logical choice, having the most business acumen, but rakish Roman (Kieran Culkin) and charming Siobhan (Sarah Snook), a political consultant who nevertheless feels entitled to a piece of the business, are arguably craftier. On the fringes is Connor (Alan Ruck), Logan's oldest (and weirdest) son, who's less interested in control than he is in using his father's power to push his right-leaning political views. Standing in their way is their step-mother, Marcia (Hiam Abbass), whose intentions Armstrong keeps murky. It's easy to draw comparisons to the dynasty behind 21st Century Fox and News Corp., as it's been reported that Murdoch's recent decision to sell Fox to Disney was directly related to tension among his children, but the producers have assured us that this is a fictional family. That said, Armstrong is the author of an unproduced Murdoch screenplay, so take that how you will.
If it weren't already clear, this isn't an ensemble Armstrong expects you to like. And that's fine; the intensity of their uneasy bonds and the clear-eyed defining of their desires, quirks, and cruelties more than make up for their lack of humanity. Truly, watching how their behaviors change between interactions is fascinating enough. They treat each other as wary business partners, not family, and their connection to those outside their orbit is even queasier. The pilot's most revealing moment finds the family playing a game of pickup baseball—an old tradition of their father's—in which Roman offers the son of the working-class gamekeeper a million dollars if he can hit a home run. When the child fails, Roman casually lauds his efforts while tearing the very-real check up in his face. For the Roys, money is as much a toy as it is a tool. Those for whom cash is a daily concern are a novelty.
That's why it's a pair of supporting players who provide Succession's most intriguing perspective. There's Tom (Matthew Macfadyen), a Waystar executive who also happens to be Siobhan's other half, and Greg (Nicholas Braun), the Roys' young, doofy, and financially unstable cousin. Though both are introduced as harmless, it isn't long before the Roy orbit draws out their own selfishness and sweaty sense of self-preservation. Power, if you haven't heard, corrupts.
Succession does a fine job of depicting how enormous privilege ultimately serves as its own kind of black hole. While a character like Roman has gorged himself to the ostensible point of no return, fresh faces like Tom and Greg can't help but be charmed into a vortex of corruption. And then there's Kendall, the most empathetic of the lot by virtue of no one in his family believing in him whatsoever. Strong plays him as logical and self-aware, but he's no hero. Nobody here is.
This is a show where the protagonists casually discuss suspending print editions of their newspapers, laying off thousands of people, and covering up sexual misconduct scandals. Roman bullies his girlfriend and talks like a MAGA chud. Siobhan uses her last name to request that Roy-affiliated networks not broadcast news harmful to her political clients. In a culture where Fox News is inching closer and closer to becoming an honest-to-god propaganda machine, these are the kinds of issues that are tearing our country apart.

But, despite being very funny, Succession routinely struggles to mine potent satire from these storylines, with far too many scenes ending with one character telling the other some variation of "fuck you" (there's Iannucci's influence). There's plenty of laughs—in one scene, Roman brings a "business alchemist" to the office to burn some sage—but the drama nevertheless tends to outweigh the comedy, and the show's sonorous orchestral soundtrack doesn't help by evoking something much more portentous. Succession doesn't have a tonal problem, necessarily—the comedy and drama mostly complement each other—but rather a fundamental challenge: making some really shitty people the kind you'd want to visit with week after week. The series, then, is best appreciated not as a glimpse into the lives of media moguls and unsavory billionaires, but as a high-stakes family drama, one whose fights, backstabs, and reconciliations have the potential to ripple throughout the world.
"The socio-economic health of several continents is dependent on his well-being," Kendall tells a doctor of his dying father, and it's those words that posit him as the one to whom we should cling. He's the only one who gets that what impacts the Roys impacts all that they touch. Wealth might be ridiculous, but it is most certainly powerful.