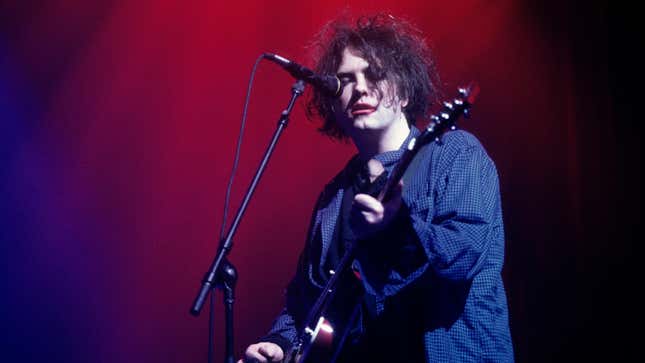 As The Cure prepares to head out on a lengthy North American tour, lead singer Robert Smith has detailed the ways in which the iconic New Wave band refuses to play into Ticketmaster's dynamic pricing schemes while working to combat vicious resellers.
Ahead of Ticketmaster's Verified Fan sale, Smith explained that only those who go through the proper channels will be able to buy tickets, and once bought, the tickets are non-transferable. The idea behind the decision is to prevent scalpers from buying out the tickets and then reselling them at a higher price.
The singer recognizes the system is "far from perfect," but says, "At least this one tries to get tickets into the hands of fans at a fair price."
Smith also made it clear the band set the ticket pricing for each of the stops instead of utilizing Ticketmaster's "dynamic" or "platinum pricing model, calling it "a bit of a scam." Some seats were sold for as low as $20, in the hopes of keeping the show accessible to fans.
G/O Media may get a commission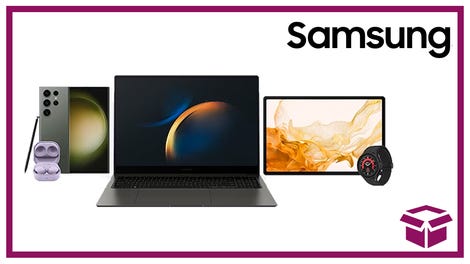 24 hour deals
Discover Samsung - Daily Deal
However, once verified fans were given access to pre-sale tickets, many realized that the cost of the tickets were less than the fees Ticketmaster piled on top of them, including services fees and "facility charges," which in some cases more than doubled the final price of the ticket. While $40 is still considerably low to see a band as high profile as The Cure, it certainly doesn't feel good to see your ticket price double due to a company's money-grabbing fees.

Tickets for another high-profile tour, headlined by Drake and 21 Savage, also went on sale this morning. However, their team is now facing opposite issues as fans were quickly enraged by the sky-high pricing of the pre-sale seats, with one Twitter user writing, "Drake smoking dick with these ticket prices."
It seems that when selling tour tickets nowadays, it doesn't matter how an artist approaches the sale, Ticketmaster's insatiable greed comes out on top. The company's quickly becoming public enemy no. 1, and for good reason, as it continues to inflate the concert market and further complicate live events for artists and fans.
UPDATE, 3/16: After learning about the fees added on to tickets for The Cure's upcoming tour, Smith once again took to Twitter to say he's "sickened" by the selling process.
"I am as sickened as you all are by today's Ticketmaster 'fees' debacle," Smith wrote in capital letters on Twitter. "To be very clear: The artist has no way to limit them. I have been asking how they are justified. If I get anything coherent by way of an answer I will let you all know."