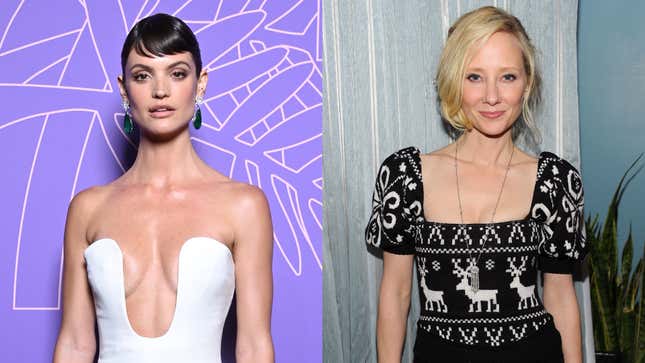 Last night's Academy Awards ceremony was an amalgam of good (Brendan Fraser's modelesque and supportive sons), bad (Jimmy Kimmel bothering a Nobel Peace Prize winner), and ugly (that beige carpet). But one moment of the bad persuasion felt both blatant and maddeningly easy to remedy: the omission of a few faces during the Oscars' In Memoriam segment.
Three hits and one miss from Jimmy Kimmel's monologue
Set to the tune of Lenny Kravitz's piano rendition of "Calling All Angels," the segment highlighted a variety of figures that the industry lost this year, from executives and animators to composers and performers like Raquel Welch, Olivia Newton-John, and James Caan. The Academy did good work in highlighting different corners of the business but still managed to miss the mark in excluding three late performers who certainly deserved a spot in the nearly four-hour broadcast.
The most glaring omission perhaps was that of Charlbi Dean, the Triangle Of Sadness star who died unexpectedly in August at the age of 32. Due to Triangle Of Sadness' three nominations she was featured in multiple other segments, but nevertheless, Dean wasn't highlighted as part of the televised portion of the tribute. Anne Heche, who also died in August, was left out of the segment too, along with Goodfellas star Paul Sorvino (whose late co-star Ray Liotta thankfully received a spotlight in the onscreen tribute.) Other notable omissions included Sacheen Littlefeather, Leslie Jordan, Gilbert Gottfried, and Tom Sizemore.
Although post-broadcast, the Academy did virtually share an extended gallery highlighting more than 200 filmmakers, artists and industry executives on A.frame, the Academy's digital magazine, it still feels like an oversight to choose not to highlight such influential figures in Hollywood, especially a young woman whose performance sat at the center of one of the night's nominated films.