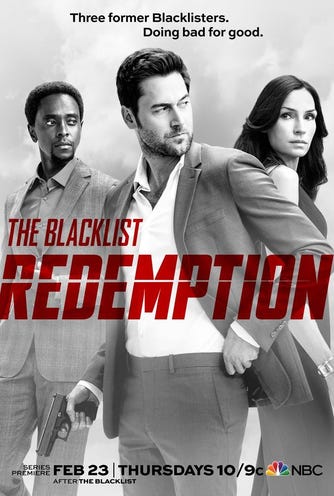 Famke Janssen (Susan 'Scottie' Hargrave)Ryan Eggold (Tom Keen)Edi Gathegi (Matias Solomon)Tawny Cypress (Nez Rowan)Adrian Martinez (Dumont)Theodora Miranne (Kat Carlson)Terry O'Quinn (Howard Hargrave)Dan Amboyer (Dan Pool)Malik Burke (Zeke)Clarke Peters (Richard Whitehall)James McDaniel (Dan Bishop)Megan Boone (Elizabeth Keen)Christopher Innvar (Pendergast)Starla Benford (Administrator)Frank Vignola (Uniform Police Officer)Kyle Harris (Kevin Jensen)Cara Buono (Anna Copeland)Carolyn McCormick (Meryl)
Jon Bokenkamp, John Eisendrath, Lukas Reiter, J.R. Orci
Undercover operative Tom Keen joins forces with Susan "Scottie" Hargrave, the brilliant and cunning chief of Grey Matters, a covert mercenary organization that solves problems governments don't dare touch. While on the hunt for his wife's attacker, Tom secretly discovered that Scottie is actually his biological mother, which drew him closer to her. Now, as they team up to employ their unique skills and resources in a dangerous world of deadly criminals, Tom begins his own mission to find out more about his shadowy past.
More about The Blacklist: Redemption
Here's what's up in the world of TV for Thursday, February 23. All times are Eastern.