Slide 1 of 87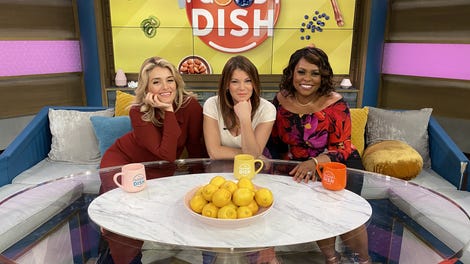 87. Burgers, Burgers, Burgers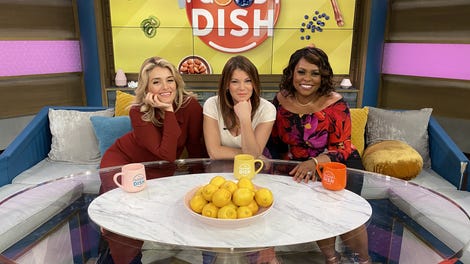 86. A Girly Twist on Beer Can Chicken + Kristin Chenoweth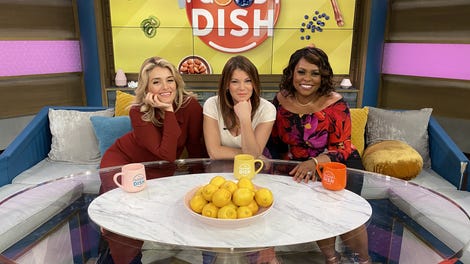 85. Retro Show: Modern Twists on Classic Recipes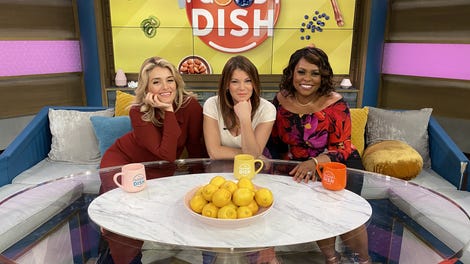 84. The Great Big Ice Cream Show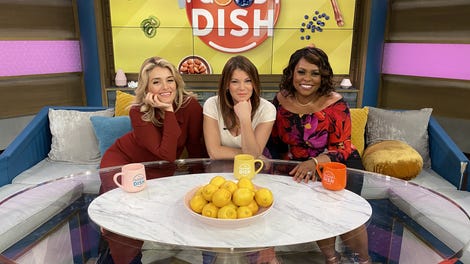 83. Fast Food Fake-Outs: Spicy Fried Chicken Sandwich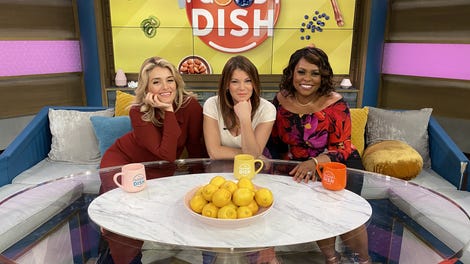 82. Craziest Combos: Which Combos Work and Which Won't en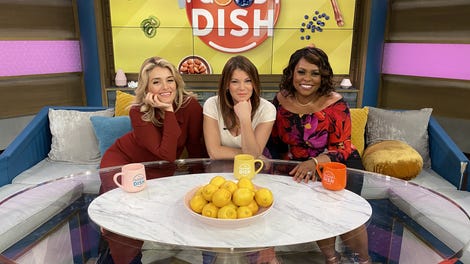 81. Breakfasts to Die For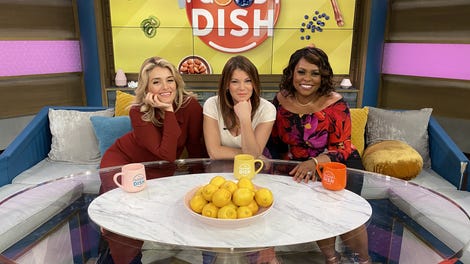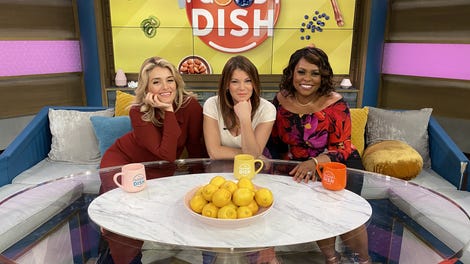 79. The Most Lemony Pasta Primavera Perfection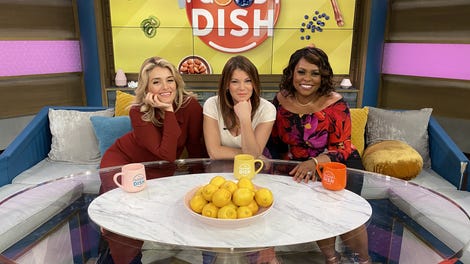 78. The Best Slow Cooker Set-It-and-Forget-It Week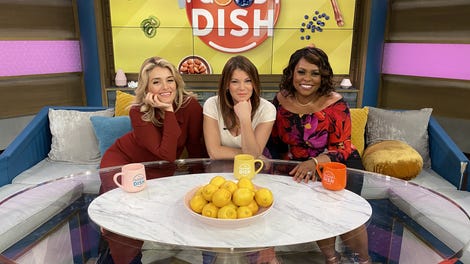 77. The Ultimate Grilled Cheese Perfection Show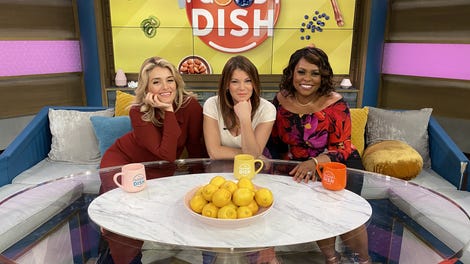 76. Butterflied Cast Iron Chicken with Roasted Vegetables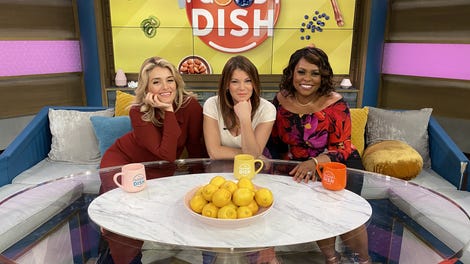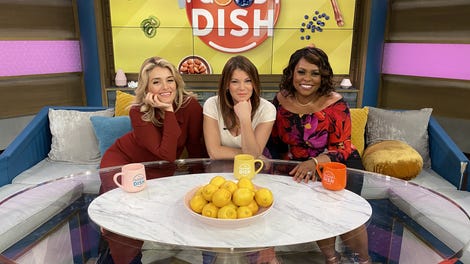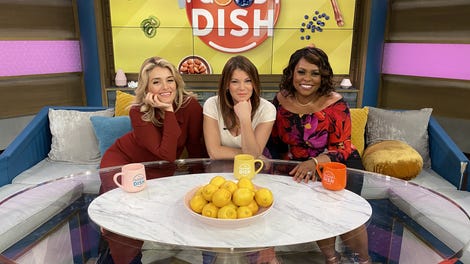 73. Cinco de Mayo with Rick Martinez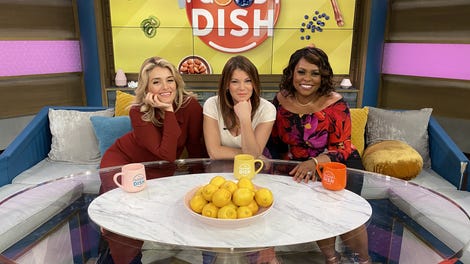 72. Your Favorite Chain Restaurant Foods Made Easier!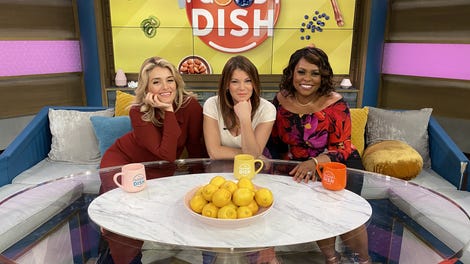 71. Cheesy, Sticky, Fiery Hot Wings? Yes, Please!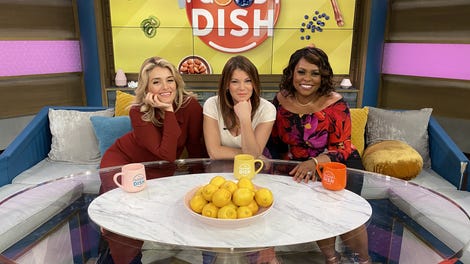 70. Microwave All Day: 3 Meals Covered from Breakfast to Dinner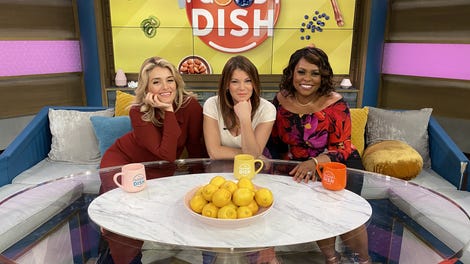 69. The Big Baking Show: Double Chocolate Cheese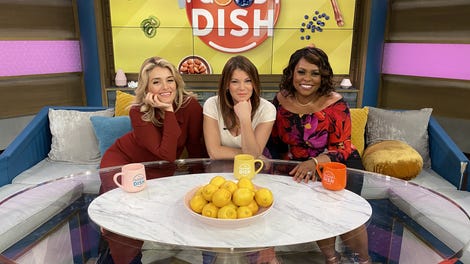 68. Guilt-Free Sheet Pan Meals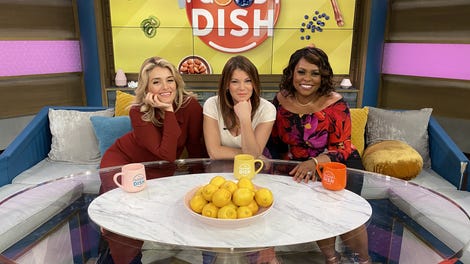 67. The Biggest, Most Blow-Your-Mind, Time-Saving Shortcuts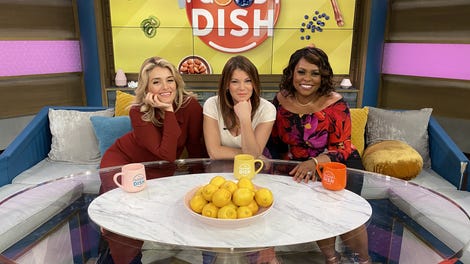 66. A New Way to Eat Tacos and Burgers Without the Meat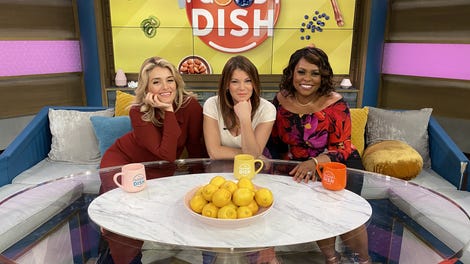 65. Your Biggest Microwave Questions Answered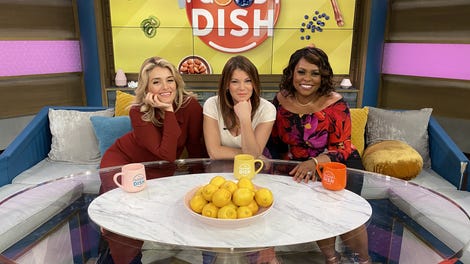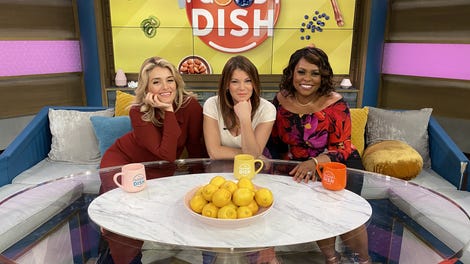 63. Dough-M-G! Amazing Tricks with Store-Bought Dough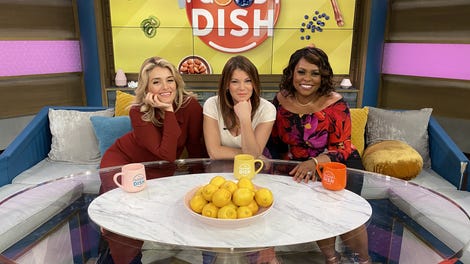 62. From Steak to Seafood... Everything's Better with Butter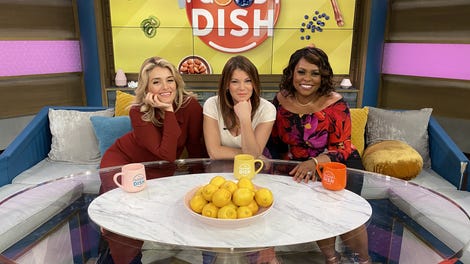 61. Did You Say Taco Tuesday?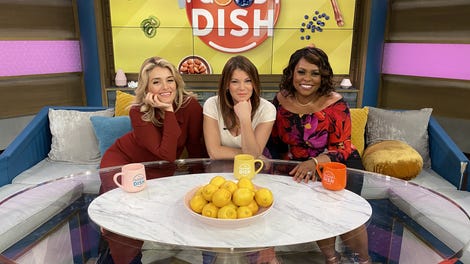 60. Carla Hall's Legendary Biscuits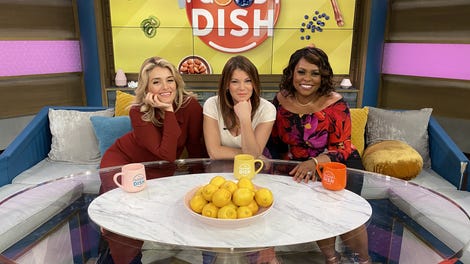 59. Easter Feast: Impress Your Guests with This Meal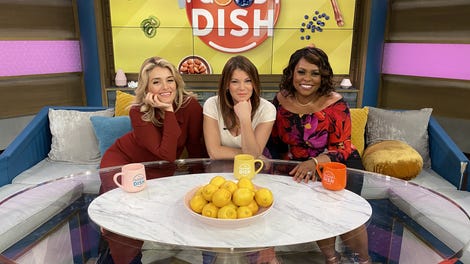 58. Our Favorite Sweet & Salty Combos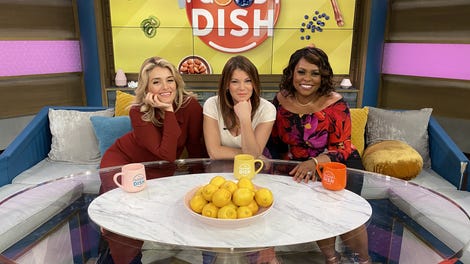 57. Get the Perfect Bowl of Ramen at Home: The Chef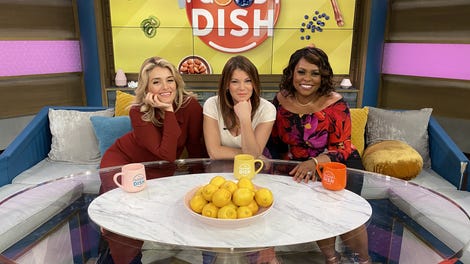 56. 20/20 Challenge: Crowd-Pleasing Stuffed Shell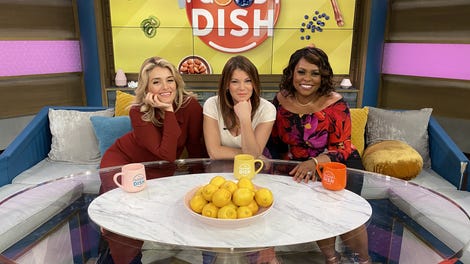 55. Coming in Hot: The Best Spicy Foods That Bring Delicious Dishes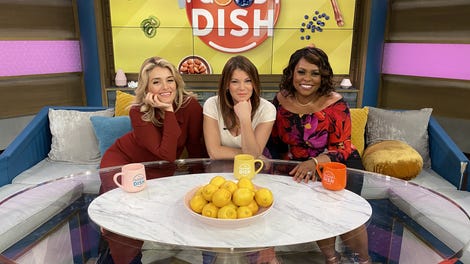 54. Who Let the "Hot Dogs" Out? The Perfect Hot Dog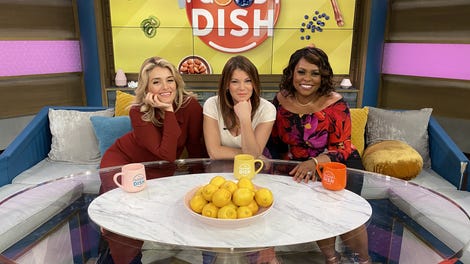 53. Marinated Flank Steak with Grilled Potato Salad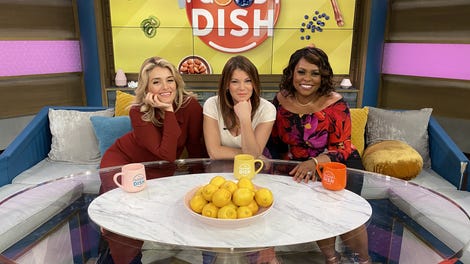 52. Ooey Gooey Baked Ziti with a Twist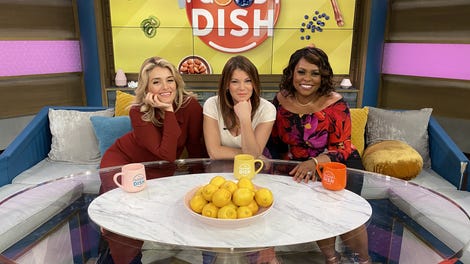 51. The Perfect Roast Chicken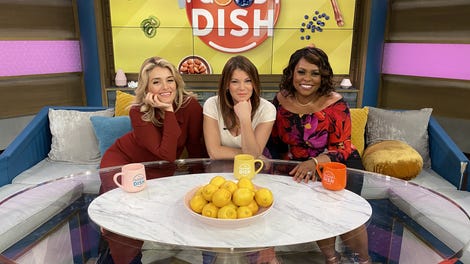 50. Salads That Go Beyond the Bowl: These Salad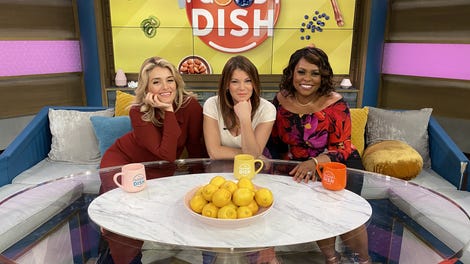 49. Pork Chop Perfection + Camila Alves McConaughey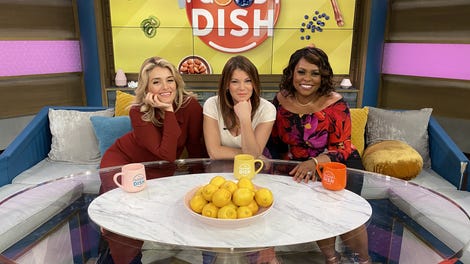 48. $10 Dinners: Not a Penny More!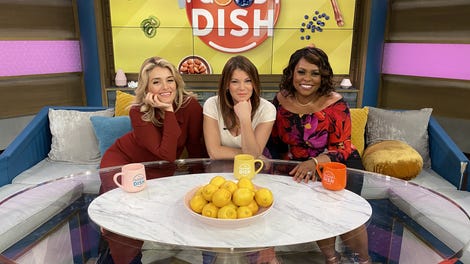 47. Savannah Guthrie Learns to Cook: Chicken Milanese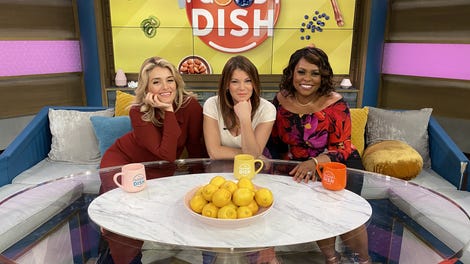 46. For the Love of Carbs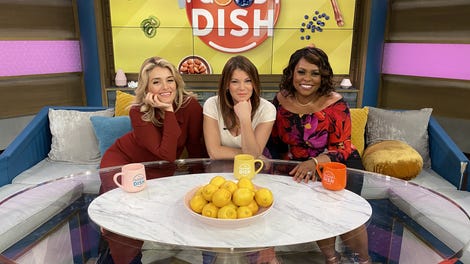 45. Spring Clean Up: Light and Easy Spring Recipes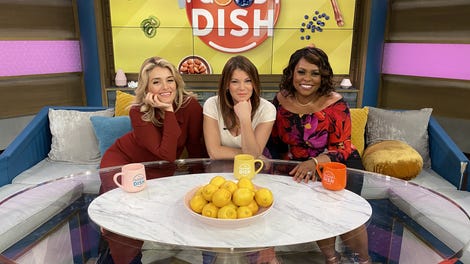 44. Blake Shelton's Austin Brisket Sandwich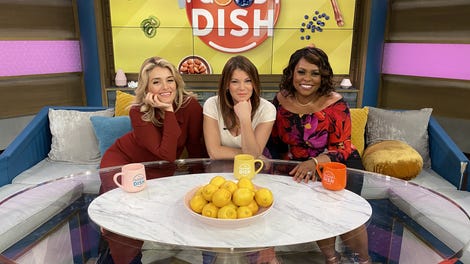 43. Daphne's Magic Pancakes with Bananas, Eggs, and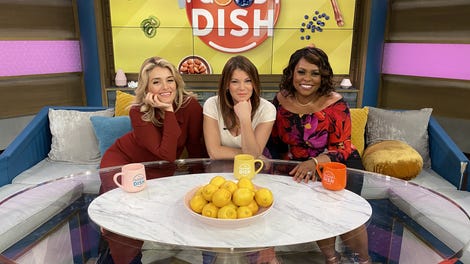 42. Better the Second Time Around! Amazing Protein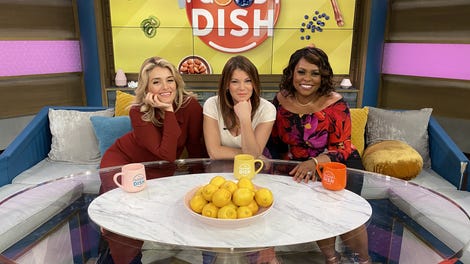 41. For the Love of Potatoes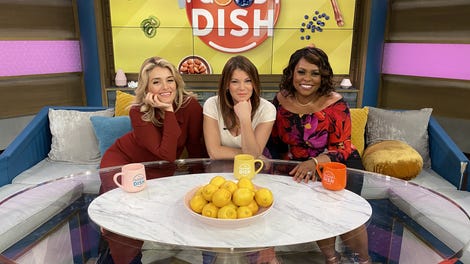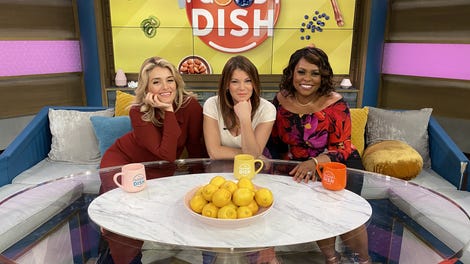 39. Air Fryer Everything!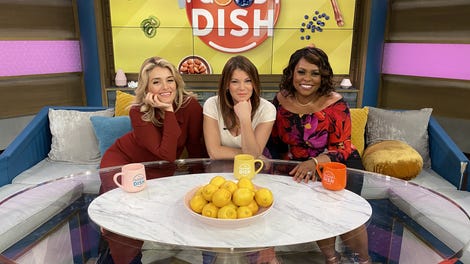 38. The End of Chicken Breast Boredom: Ultimate Makeover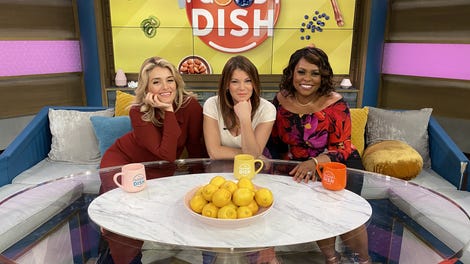 37. Oh the Pasta-Bilities!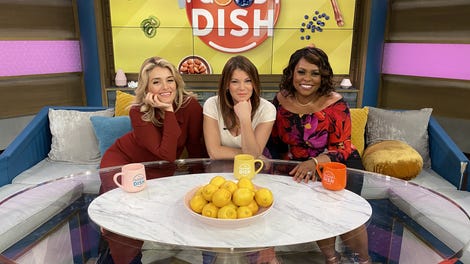 36. The Baked Sunday Ham That You Can Turn Into 3 Meals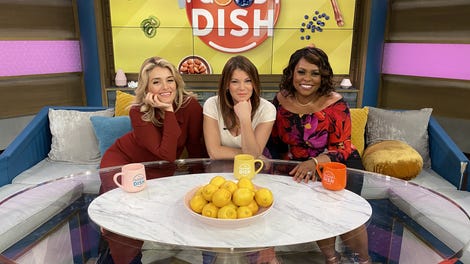 35. Breakfast of Champions: New Twist on Classic Foods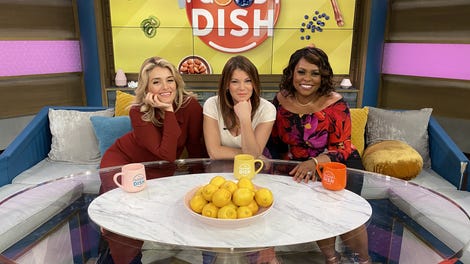 34. The Top Chef Reunion that You're Hungry For: Tom Colicchio and Padma Lakshmi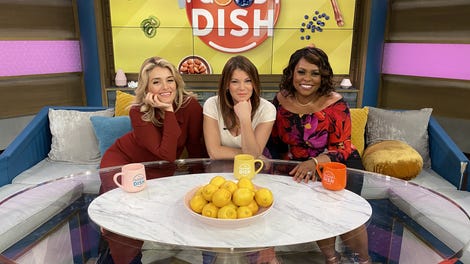 33. The Big Fried Show: Crispy, Salty, Deep-Fried Foods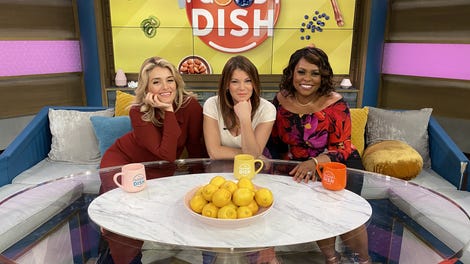 32. Restaurant Chef Secrets Revealed!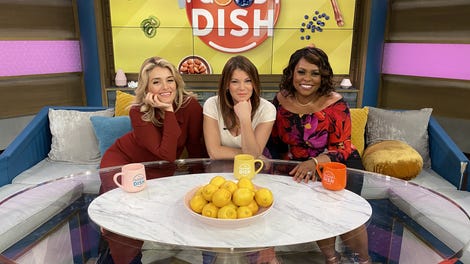 31. Italian Family Dinner: Cheesy Pull-Apart Garlic Bread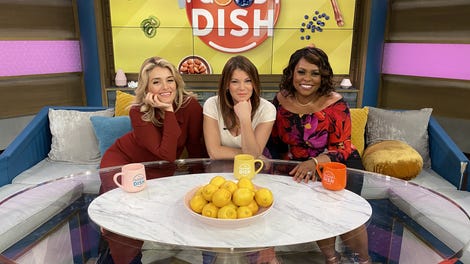 30. Under the Sea: The Easiest Shrimp Recipe That's Good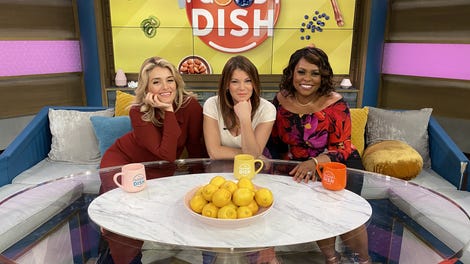 29. A New Twist on Smashed Potatoes to End Side-Dishes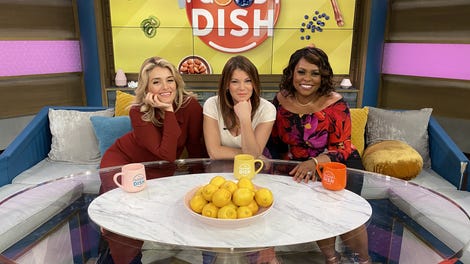 28. Girls Night In: Perfect Bite Nachos and Sangria + Anne Burrell's Mac & Cheese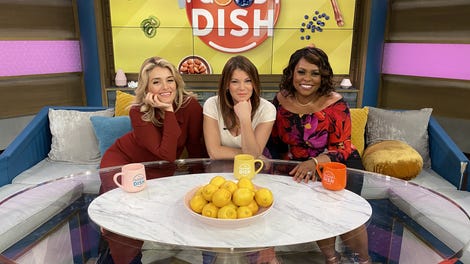 27. Gourmet Meals From Frozen Foods + Kristin Cavallari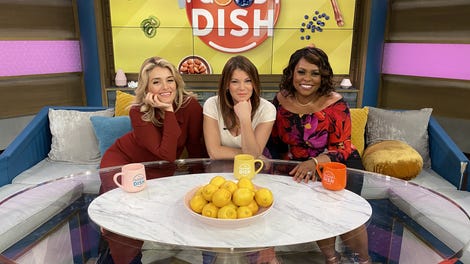 26. Pantry Raid: The 15 Minute Dinner Made From Scratch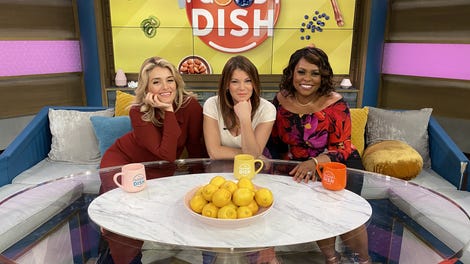 25. The Biggest Foods You Crave with a Healthy, Light Touch/Donny Osmond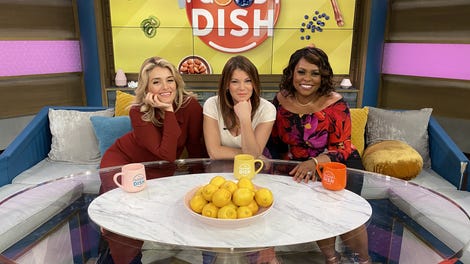 24. One-Pot Meals From Your Pantry + Buddy Valastro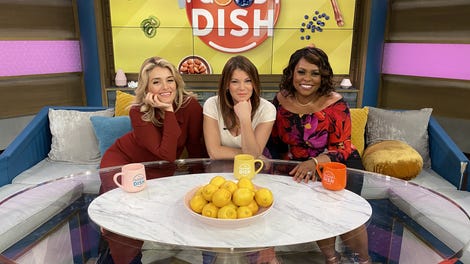 23. Easiest Dinners You Can Make Tonight From Our Hosts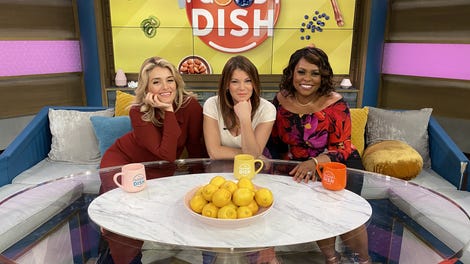 22. Comforting, Creamy and Guilt-Free Pasta?? Is It Perfect?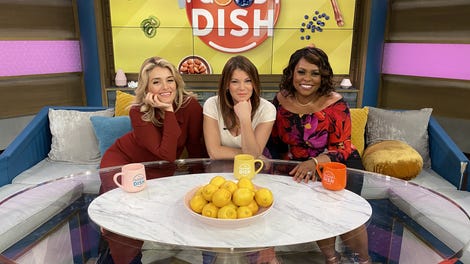 21. The Crazy Chocolate Show + The Bachelorette's Rachel Lindsay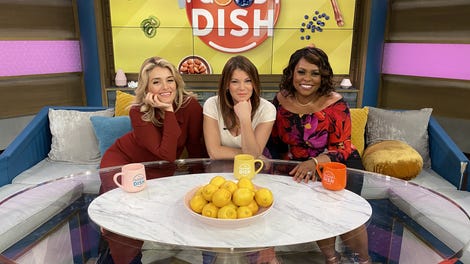 20. The Good Dish's Fiery Hot Big Game Day Show: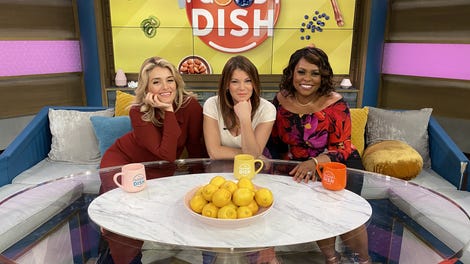 19. Winner Winner Chicken Dinner, with The Bachelorette Tayshia Adams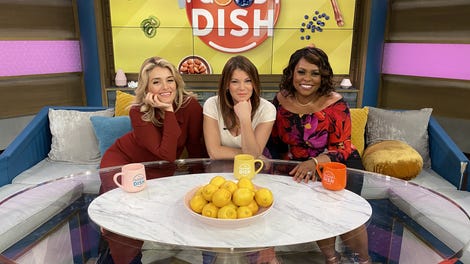 18. Movie Night at Home: Recipes From Your Favorite Movies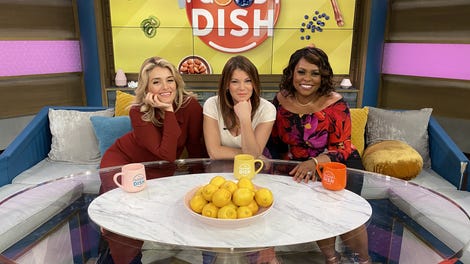 17. Comfort Food Without the Guilt, With Guest Bevy Smith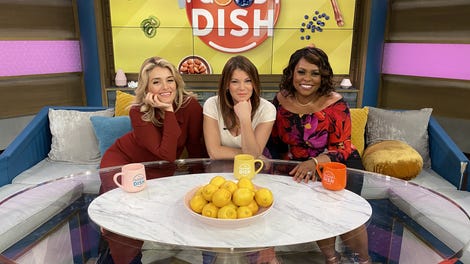 16. "The Good Dish" Hosts' Family Favorites, with Guest Susan Lucci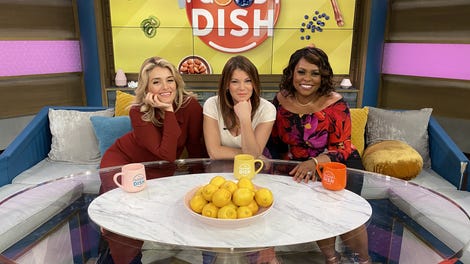 15. How to Throw an Easy Boozy Brunch Show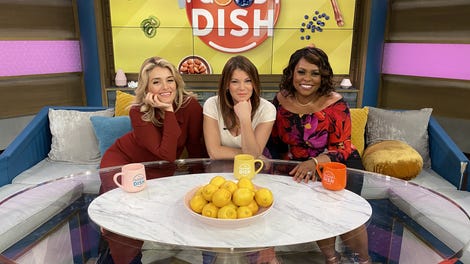 14. The Best Thing I Ever Ate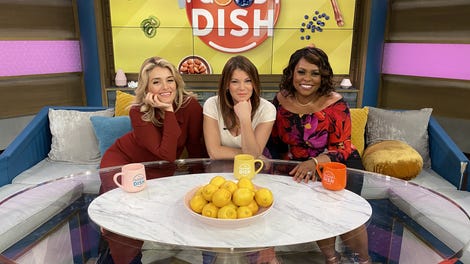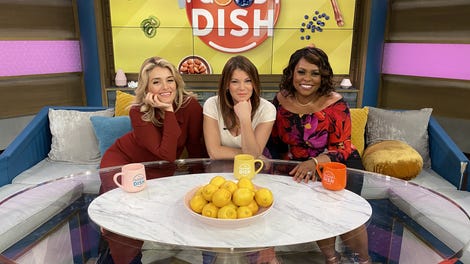 12. The Slow Cooker Spectacular!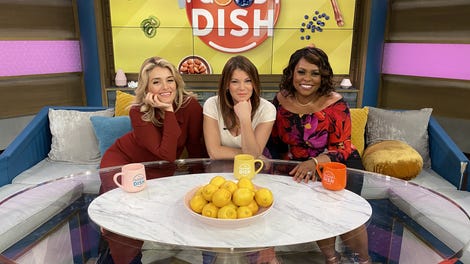 11. Everything You Need to Know to Cook the Perfect Steak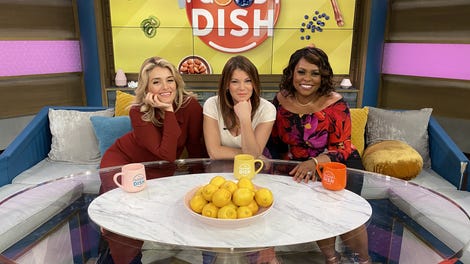 10. The Out of the Box Show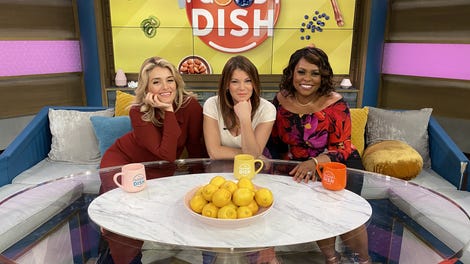 9. The Ultimate Pizza Party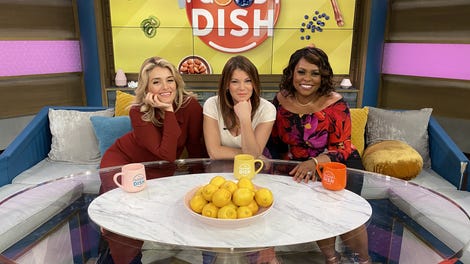 8. 99 Foods That You Didn't Know That You Could Make in a Minute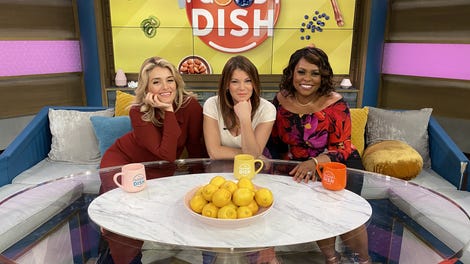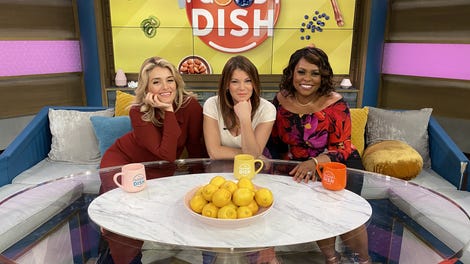 6. Holy Sheet: The Secrets to Perfect Sheet Pan Dinners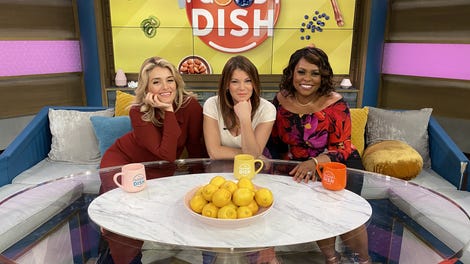 5. The Cheesiest Show Ever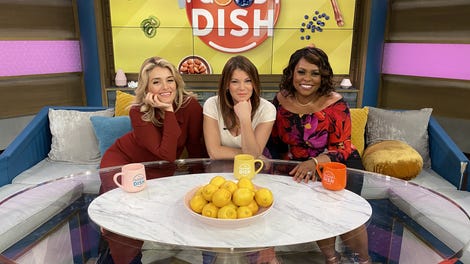 4. 5 Genius Ways to Use Your Rotisserie Chicken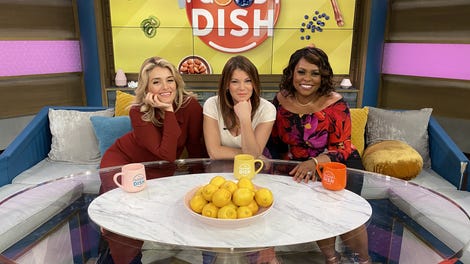 3. Microwave Magic: Chef's Biggest Secrets to Easy Meals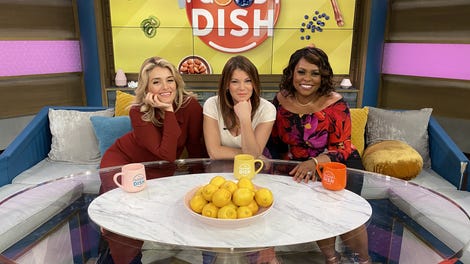 2. What's for Dinner: The Most Insane Stuffed Burgers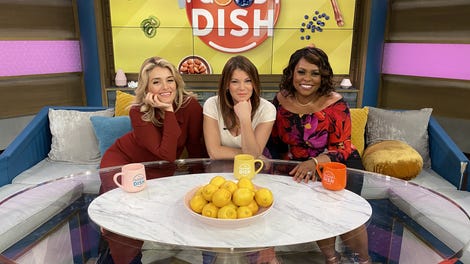 Daphne Oz (Self - Co-Host)Gail Simmons (Self - Co-Host)Jamika Pessoa (Self - Co-Host)Pete Sepenuk (Live Announcer)Mariana Leung (Great American Dish Off Winner)Matt Ketai (Matt)Regina Darby (Great American Dish Off Winner)
Simple shortcuts, everyday recipes and trends that will make life easier, bring families together, save money and most importantly...figure out what's for dinner.