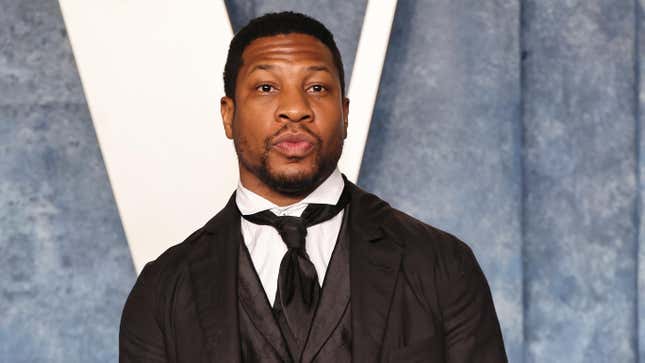 Creed III and Ant-Man And The Wasp: Quantumania star Jonathan Majors' arrest on domestic violence charges this weekend has derailed what was supposed to be a high-profile, multi-million dollar recruitment campaign for the U.S. Army. The ads have been running online and during March Madness basketball games, but—via Variety—the Army explained in a statement that "prudence dictates" that it pull the ads until an investigation into the allegations has been done. Here's the full statement:
The U.S. Army is aware of the arrest of Jonathan Majors and we are deeply concerned by the allegations surrounding his arrest. We recently released two ads in which Mr. Majors appears. While Mr. Majors is innocent until proven guilty, prudence dictates that we pull our ads until the investigation into these allegations is complete.
William Jackson Harper on "Ant-Man," "Love Life," and more
The Variety story notes that 2022 was the Army's worst year for recruiting in recent history (we can't possibly imagine why, by which we mean we can't possibly narrow it down to fewer than three or four reasons), and The Hollywood Reporter has a deep dive on what the idea behind the ads with Majors was supposed to be.
In short, Gen Z doesn't care about America or dying for America or killing for America, but perhaps they can be convinced to care about Americans (and/or dying for Americans and/or killing for Americans). It's not about saluting the flag, as the THR story explains, it's about community and what being in the military can help you achieve.
Majors, who was hired to be a "figure of Gen Z mentorship age" for the commercials, was brought in to introduce the "appropriate physical and moral presence" and be a "big brother or big sister to the young adult making this decision [about potentially joining the military]." Obviously, that was before the arrest.