The book to read
"Cartoonist Chris Ware has helped push the comic book medium to new heights of mainstream popularity, and his passion for the art form is at the core of Monograph, a huge art book tracing Ware's personal and creative development from his early years growing up in Omaha through his experimental early adulthood to his present-day success. Approximately a foot wide and a foot-and-a-half tall, Monograph's size reflects Ware's heightened status in both the literary and art worlds. The fact that someone is publishing a book this big dedicated to the philosophy, technique, and evolution of a living cartoonist highlights how celebrated Ware is as both a storyteller and formal innovator, and the project is even more impressive because it's so personal."
Read the rest of our review here.
---
The video game to play
"It takes place in a food-obsessed world where the most revered master chefs don't just prepare extraordinary dishes, they also have to hunt down the fantastical beasts they're cooking. To become members of the Battle Chef Brigade, a collective of the most elite cooks around, hopefuls descend upon a single city and engage in rigorous culinary combat, gathering ingredients and combining them into intricate meals that meet the demands of esteemed judges—all within a strict time limit. Yes, it's fantasy Iron Chef, presented with all the pageantry and ridiculous posing that implies, and yes, it's as fun as it sounds."
Read the rest of our thoughts on Battle Chef Brigade here.
---
The podcast to listen to
G/O Media may get a commission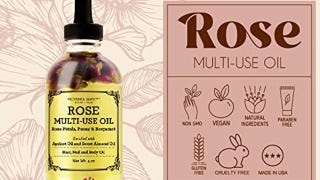 Provence Beauty Rose Multi-Use Oil
"It's been a while since the hilarious duo of Adam Scott Aukerman hit the Earwolf studios to record their haphazardly released absurdist musical appreciation show. Excepting the pair's July episode recapping their trip to the Rose Bowl for the band's Joshua Tree anniversary tour, the last time the show dropped an episode was its landmark sit-down interview with those 'lovable lads from Liverpool' themselves back in 2015. But the time off hasn't dulled their sharp wits, and this time they have another big surprise up their sleeves: exclusive first-listen tracks from the new U2 record they unveil on the show."
Read about the rest of the week's best podcasts here.
---
The show to watch
"Psych was always the sessionable beer of comedies, something bubbly that you could partake in in significant quantities. And that spirit carries through to the holiday-themed Psych: The Movie, where James Roday and Dulé Hill reaffirm their standing as one of the great yet mostly unsung comedic duos. USA might be doubling down on dramas, but Psych: The Movie proves there's plenty of gas left in the comedy tank, too, even if the car is now heading over the river and through the woods to grandmother's house."
Read the rest of our review here.
---
The movie to watch
"Combining those moments of simple joy and realistically portraying the family's hardships is a tricky balance. There are stretches of Quest that are tough to watch, and others you might never want to end. [Director Jonathan] Olshefski pulls it off beautifully, though, because he never begs for sympathy or descends into treacle. It's observant and human enough that it might even help correct blinkered misconceptions about life in America's poorest neighborhoods. This is an ordinary family in unfortunately ordinary circumstances, striving to live its best life."
Read the rest of our review here.
---
The album to listen to
"Finding Shore, [Brian Eno's] new collaborative album with pianist Tom Rogerson, has an [unsurprisingly] fascinating blueprint: Rogerson's piano keys were overlaid with infrared sensors that were set up to trigger vintage Moog equipment, creating new tones that Eno could fiddle with and improvise around. Here the self-proclaimed 'non-musician' once again acts as conduit for the flow of Rogerson's ideas, and if the actual product doesn't always measure up to that quirky ingenuity—or if it is, on the whole, just a touch too chamber-music stately to reach the mind-expanding heights of Eno's '70s and '80s team-ups with Robert Fripp, Cluster, Harold Budd, et al.—Finding Shore still contains moments that are plenty interesting, even downright beautiful."
Read the rest of our review here.