Although Adam Cayton-Holland's first book is subtitled "A Tragi-Comic Memoir," fans of his comedy and/or his TV show should expect little, if any, of the "comic" part. "A tragic memoir" doesn't sound as zippy, but it better reflects the devastating story within Tragedy + Time: the suicide of Cayton-Holland's younger sister and best friend, Lydia.
While Cayton-Holland has amusing anecdotes about growing up as one of what he calls "the Magnificent Cayton-Hollands"—his father is a civil rights attorney, his mother an investigative reporter, and his older sister is also a civil rights attorney—dread hangs over the first part of the book, before Lydia's death, and searing pain consumes much of the second.
There's never any doubt where things are going. In his excellent prologue, Cayton-Holland has a pitch meeting at Amazon, where he transforms into a self-assured salesman and essentially gets a pilot order on the spot. It should be a fist-in-the-air moment of triumph, but instead Cayton-Holland sobs in his car. Only 10 days before, he'd found his sister's body. "I'm a 32-year-old stand-up comic from Denver who just sold his first Hollywood script," he writes. "I've never been more devastated."
What follows is a memoir, as Cayton-Holland chronicles his childhood, struggles with depression and academics in college, and his comedy career, but filtered mostly through the loss of Lydia. Not all of it is essential. A detailed section about his start and ascent in the Denver comedy scene will be of limited interest to outsiders; it's not as if Denver—a city the comedian clearly adores—has produced a series of famous up-and-comers, and Cayton-Holland is still unknown enough in the larger pop culture world that the granularity feels excessive, especially in the context of Tragedy + Time.
G/O Media may get a commission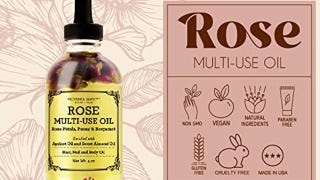 Provence Beauty Rose Multi-Use Oil
He aims to show that, as he started to find his path, Lydia was losing hers. The family learns about Lydia's psychological problems after they've set deep roots inside of her—she only shares what's been happening once she reaches the first of what will be several breaking points. The Cayton-Hollands rally around her as she unravels, an alternately terrifying and exhausting process that ultimately shows how powerless they were against the problems Lydia faced.
Her death sends the rest of the family into a tailspin, and Cayton-Holland struggles desperately with all-consuming grief and the kind of regret and second-guessing that inevitably follows suicide. The problem is that his career takes off at the same time: He has to capitalize on his successful appearances at Montreal's Just For Laughs Festival, where he performed just before Lydia's death, with a slew of general meetings in L.A. less than two weeks after she died. At night he drinks and absent-mindedly wanders Los Angeles, unconsciously straying into rougher areas and half-daring anyone to mess with him. He swims at a beach in Malibu, sinking to the ocean floor and trying to let the water take him wherever it wants. "It wanted nothing to do with me," Cayton-Holland writes. "I was drowning. And I was so very much alive."
The pilot order gives him a welcome distraction, until he finds himself rudderless after production wraps. From there, Tragedy + Time follows Cayton-Holland through an unsuccessful run of therapists until he lands at one who specializes in eye movement desensitization and reprocessing—typically used in people suffering from PTSD—which finally helps him deal with not only losing Lydia, but also the trauma of having discovered her body.
The book takes an interesting turn when an acquaintance confesses she's an empath, and that Lydia has been continually haranguing her from the other side to communicate with Adam. As an agnostic and general cynic who's still grieving, Cayton-Holland is understandably rattled, and it surprisingly makes for one of the hardest parts of Tragedy + Time to read. Here's a person, so beside himself with grief, presented with information that could worsen wounds that are still fresh. Reading about it is as engrossing as it is gut-wrenching.
Tragedy + Time is unsparing in its pain and deeply moving in its chronicle of a life cut short (and its aftermath). Cayton-Holland has found peace in the six years since Lydia's death, but Tragedy + Time shows just how hard-won it was.