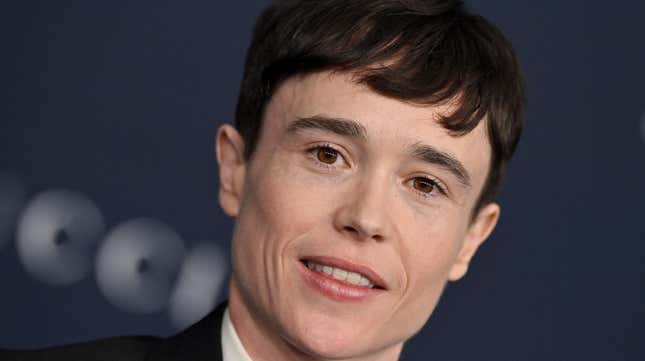 Elliot Page's new memoir, Pageboy, comes out next week—which means that excerpts from the non-fiction book are already starting to spread online. The book details Page's life in the entertainment industry, starting from when he was a child star, up through coming out as gay in 2014 and as trans in 2020. As revealed by a recent conversation with People, the book explores Page's first romantic relationships in Hollywood—and the backlash he got from a "Famous Asshole At A Party" when he first came out as gay.
Why Robert Rodriguez still loves "Spy Kids"
That is, in fact, what the chapter of the book is called—"Famous A—hole At A Party"—and it involved said asshole, described as an "acquaintance," coming up to Page and saying, "You aren't gay. That doesn't exist. You are just afraid of men." The man in question then followed that comment up with one that was even more aggressive and threatening, telling Page, "I'm going to f—k you to make you realize you aren't gay."
Page says he encountered the man a few days later at the gym, where the famous asshole tried to assert that "I don't have a problem with gay people, I swear"—which Page responded to with "I think you might."
Writing in the book, Page says:
I've had some version of that happen many times throughout my life. A lot of queer and trans people deal with it incessantly. These moments that we often like don't talk about or we're supposed to just brush off, when actually it's very awful. I put that story in the book because it's about highlighting the reality, the s—t we deal with and what gets sent to us constantly, particularly in environments that are predominantly cis and heterosexual. How we navigate that world where you either have more extreme, overt moments like that. Or you have the more, like, subtle jokes. [In Hollywood] these are very powerful people. They're the ones choosing what stories are being told and creating content for people to see all around the world."

"I'm purposely not sharing his name. But he will hear about this and know it's him.
You can hear more takeaways from Page's book—including his deep love for former co-stars Catherine Keener and Kristen Wiig—over at People.