After last week's cancellations, pickups, and 11th-hour rescues, the broadcast networks are convening in New York this week for the annual TV ritual known as upfront presentations, in which America's broadcasters announce their fall lineups to potential advertisers. This post will continue to update as those schedules and the official synopses for new programming roll out. New shows are denoted in bold; all times are Eastern

Monday
8 p.m.
The Voice (NBC)
The Resident (Fox)

Dancing With The Stars (ABC)
The Neighborhood (CBS)
DC's Legends of Tomorrow (The CW)
8:30 p.m.
Happy Together (CBS)
9 p.m.
9-1-1 (Fox)
Magnum P.I. (CBS)
Arrow (The CW)
10 p.m.
Manifest (NBC)
The Good Doctor (ABC)
Bull (CBS)
Tuesday
8 p.m.
The Voice (NBC)
The Gifted (Fox)
Roseanne (ABC)
NCIS (CBS)
The Flash (The CW)
8:30 p.m.
The Kids Are Alright (ABC)
9 p.m.
This Is Us (NBC)
Lethal Weapon (Fox)
Black-ish (ABC)
FBI (CBS)
9:30 p.m.
Splitting Up Together (ABC)
Black Lightning (The CW)
10 p.m.
New Amsterdam (NBC)
The Rookie (ABC)

NCIS: New Orleans (CBS)
Wednesday
8 p.m.
Chicago Med (NBC)
Empire (Fox)

The Goldbergs (ABC)
Survivor (CBS)
Riverdale (The CW)
8:30 p.m.
American Housewife (ABC)
9 p.m.
Chicago Fire (NBC)
Star (Fox)

Modern Family (ABC)
SEAL Team (CBS)
All American (The CW)
9:30 p.m.
Single Parents (ABC)
10 p.m.
Chicago P.D. (NBC)
A Million Little Things (ABC)
Criminal Minds (CBS)
Thursday
7:30 p.m.
Thursday Night Football pregame show
G/O Media may get a commission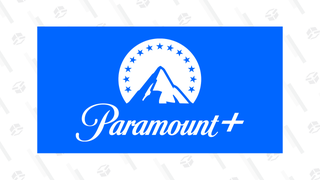 One month free
Paramount+ One-month Free Trial
8 p.m.
Superstore (NBC)
Thursday Night Football (Fox)

Grey's Anatomy (ABC)
The Big Bang Theory (CBS)
Supernatural (The CW)
8:30 p.m.
The Good Place (NBC)
Young Sheldon (CBS)
9 p.m.
Will & Grace (NBC)
Station 19 (ABC)
Mom (CBS)
Legacies (The CW)
9:30 p.m.
I Feel Bad (NBC)
Murphy Brown (CBS)
10 p.m.
Law & Order: SVU (NBC)
How To Get Away With Murder (ABC)
S.W.A.T. (CBS)
Friday
8 p.m.
Blindspot (NBC)
Last Man Standing (Fox)

Fresh Off The Boat (ABC)
MacGyver (CBS)
Dynasty (The CW)
8:30 p.m.
The Cool Kids (Fox)
Speechless (ABC)
9 p.m.
Midnight, Texas (NBC)
Hell's Kitchen (Fox)
Child Support (ABC)
Hawaii Five-O (CBS)
Crazy Ex-Girlfriend (The CW)
10 p.m.
Dateline NBC (NBC)
20/20 (ABC)
Blue Bloods (ABC)
Sunday
7 p.m.
Football Night In America (NBC)
NFL On Fox (Fox)
America's Funniest Home Videos (ABC)
60 Minutes (CBS)
7:30 p.m.
The OT/Fox encores (Fox)
8 p.m.
The Simpsons (Fox)
Dancing With The Stars: Juniors (ABC)
God Friended Me (CBS)
Supergirl (The CW)
8:20 p.m.
NBC Sunday Night Football (NBC)
8:30 p.m.
Bob's Burgers (Fox)
9 p.m.
Family Guy (Fox)
Shark Tank (ABC)
NCIS: Los Angeles (CBS)
Charmed (The CW)
9:30 p.m.
Rel (Fox)
10 p.m.
The Alec Baldwin Show (ABC)
Madam Secretary (CBS)
New on NBC
Manifest
"When Montego Air Flight 828 landed safely after a turbulent but routine flight, the crew and passengers were relieved. Yet in the span of those few hours, the world had aged five years and their friends, families and colleagues, after mourning their loss, had given up hope and moved on. Now, faced with the impossible, they're all given a second chance. But as their new realities become clear, a deeper mystery unfolds and some of the returned passengers soon realize they may be meant for something greater than they ever thought possible. From Robert Zemeckis and Jack Rapke comes an emotionally rich, unexpected journey into a world grounded in hope, heart and destiny.
The cast includes Melissa Roxburgh, Josh Dallas, Athena Karkanis, J.R. Ramirez, Luna Blaise, Jack Messina and Parveen Kaur.
Jeff Rake will write and executive produce. David Frankel will direct and executive produce the pilot. Robert Zemeckis and Jack Rapke also executive produce. Manifest is produced by Warner Bros. Television and Compari Entertainment."
New Amsterdam
"Inspired by Bellevue, the oldest public hospital in America, this unique medical drama follows the brilliant and charming Dr. Max Goodwin, the institution's newest medical director who sets out to tear up the bureaucracy and provide exceptional care. How can he help? Well, the doctors and staff have heard this before. Not taking "no" for an answer, Dr. Goodwin must disrupt the status quo and prove he will stop at nothing to breathe new life into this understaffed, underfunded and underappreciated hospital—the only one in the world capable of treating Ebola patients, prisoners from Rikers and the President of the United States under one roof—and return it to the glory that put it on the map.
 
The cast includes Ryan Eggold, Freema Agyeman, Janet Montgomery, Jocko Sims, Anupam Kher and Tyler Labine.

David Schulner will write and executive produce. Kate Dennis will direct and executive produce the pilot. Peter Horton also executive produce. Dr. Eric Manheimer will produce. New Amsterdam is produced by Universal Television, Pico Creek Productions and Mount Moriah."
I Feel Bad
"Emet is the perfect mom, boss, wife, friend and daughter. OK, she's not perfect. In fact, she's just figuring it out like the rest of us. Sure, she feels bad when she has a sexy dream about someone other than her husband, or when she pretends not to know her kids when they misbehave in public, or when she uses her staff to help solve personal problems. But that's OK, right? Nobody can have it all and do it perfectly. From executive producer Amy Poehler comes a modern comedy about being perfectly OK with being imperfect.
The cast includes Sarayu Blue, Paul Adelstein, Aisling Bea, Zach Cherry, Johnny Pemberton and James Buckley.
Aseem Batra will write and executive produce. Julie Anne Robinson will direct and executive produce the pilot. Amy Poehler, Dave Becky and Josh Maurer also executive produce. "I Feel Bad" is produced by Universal Television, Paper Kite Productions, CannyLads Productions and 3 Arts Entertainment."
New on Fox
The Cool Kids
"From executive producer Charlie Day (It's Always Sunny in Philadelphia) and starring Tony Award nominee David Alan Grier (The Carmichael Show, In Living Color), Emmy Award nominee Martin Mull (Veep, Roseanne), Emmy Award winner Leslie Jordan (Will & Grace, American Horror Story) and Emmy Award winner Vicki Lawrence (Mama's Family, The Carol Burnett Show), The Cool Kids is a multi-camera comedy about a rag-tag group of friends living in a retirement community who are willing to break every rule in order to have fun—because, at their age, what do they really have to lose. Hank (Grier) is the leader of this motley crew, a gruff, opinionated, 21st century Archie Bunker who will go to any lengths to have a good time. His loyal, but less than helpful, friends include Charlie (Mull), a bumbling storyteller who constantly goes off on tangents about some bizarre, barely believable episode from his life; and Sid (Jordan), a naysaying, pill-popping hypochondriac who shoots down every scheme, but still gets roped in. Complicating matters is Margaret (Lawrence), a brash, confident woman who forces her way into their group and refuses to leave because she's not going to take crap from anyone—especially not these three. But what unites them all is their shared belief that they're not done yet – not by a long shot. Growing old with dignity is for chumps. Our self-proclaimed 'cool kids' are determined to make the third act of the lives the craziest one yet."
PRODUCTION COMPANY: 20th Century Fox Television, FX Productions
EXECUTIVE PRODUCERS: Charlie Day, Kevin Abbott (pilot only), Nick Frenkel, Don Scardino (pilot only)
WRITERS: Charlie Day, Paul Fruchbom
DIRECTOR: Don Scardino
Rel
"Based on the life of Lil Rel Howery (Get Out, Insecure, The Carmichael Show), Rel is a multi-camera comedy starring Howery as a loving husband and father living on the West Side of Chicago, who finds out his wife is having an affair. And not just any affair. An affair with Rel's own barber. Quite easily the worst person for your wife to sleep with, because as hard it is to find a good spouse, it's even harder to find a reliable barber. Plus, with the barbershop being one of the epicenters of neighborhood gossip, Rel finds his embarrassing business is known by everyone, including the Pastor (also played by Howery), before Rel can even process the emotions himself. Offering Rel support—that is, when they themselves aren't butting heads—are Rel's tough-talking, no-B.S. best friend, Brittany (Jess "Hilarious" Moore, Wild 'N Out), and his recently out-of-jail younger brother, Nat (Jordan L. Jones, NCIS: Los Angeles, Wisdom of the Crowd), as well as Rel's prideful Dad (Sinbad, A Different World, The Sinbad Show, Jingle All The Way), who perhaps has taken the barber news even harder than Rel. After his beloved kids move to Cleveland with their mom, Rel must begin the difficult task of rebuilding his life as a long-distance dad. He also jumps back into the dating pool—and often finds himself the victim of his own well-intentioned hubris. But, ever the optimist, he continues his search for love, respect… and a new barber."
PRODUCTION COMPANY: 20th Century Fox Television
EXECUTIVE PRODUCERS: Jerrod Carmichael, Mike Scully, Lil Rel Howery, Josh Rabinowitz, Kevin Barnett
WRITERS: Lil Rel Howery, Kevin Barnett, Josh Rabinowitz
DIRECTOR: Gerry Cohen
New On ABC
A Million Little Things
"They say friendship isn't one big thing, it's a million little things; and that's true for a group of friends from Boston who bonded under unexpected circumstances. Some have achieved success, others are struggling in their careers and relationships, but all of them feel stuck in life. After one of them dies unexpectedly, it's just the wake-up call the others need to finally start living. Along the way, they discover that friends may be the one thing to save them from themselves.
A Million Little Things stars David Giuntoli as Eddie, Ron Livingston as Jon, Romany Malco as Rome, Allison Miller as Maggie, Christina Moses as Regina, Christina Ochoa as Ashley, James Roday as Gary, Stephanie Szostak as Delilah and Lizzy Greene as Sophie.
DJ Nash is writer and executive producer; Aaron Kaplan and Dana Honor are executive producers; and James Griffiths is the director on the pilot and an executive producer, from ABC Studios/Kapital Entertainment."
The Rookie
"Starting over isn't easy, especially for small-town guy John Nolan who, after a life-altering incident, is pursuing his dream of being an LAPD officer. As the force's oldest rookie, he's met with skepticism from some higher-ups who see him as just a walking midlife crisis. If he can't keep up with the young cops and the criminals, he'll be risking lives including his own. But if he can use his life experience, determination and sense of humor to give him an edge, he may just become a success in this new chapter of his life.
The series stars Nathan Fillion as John Nolan, Alyssa Diaz as Angela Lopez, Richard T. Jones as Sergeant Wade Grey, Titus Makin as Jackson West, Mercedes Mason as Captain Zoe Andersen, Melissa O'Neil as Lucy Chen, Afton Williamson as Talia Bishop and Eric Winter as Tim Bradford.
Alexi Hawley is writer and executive producer; Mark Gordon, Nathan Fillion, Michelle Chapman and Jon Steinberg are executive producers on the series. Liz Friedlander directed and executive produced the first episode. Entertainment One (eOne) is the lead studio on The Rookie, a co-production with ABC Studios."
The Kids Are Alright
"Set in the 1970s, this ensemble comedy follows a traditional Irish-Catholic family, the Clearys, as they navigate big and small changes during one of America's most turbulent decades. In a working-class neighborhood outside Los Angeles, Mike and Peggy raise eight boisterous boys who live out their days with little supervision. The household is turned upside down when oldest son Lawrence returns home and announces he's quitting the seminary to go off and 'save the world.' Times are changing and this family will never be the same. There are 10 people, three bedrooms, one bathroom and everyone in it for themselves.
The series stars Michael Cudlitz as Mike Cleary, Mary McCormack as Peggy Cleary, Sam Straley as Lawrence, Caleb Martin Foote as Eddie, Sawyer Barth as Frank, Christopher Paul Richards as Joey, Jack Gore as Timmy, Andy Walken as William and Santino Barnard as Pat.
The series is inspired by the childhood of writer/executive producer Tim Doyle. Randall Einhorn directed and was an executive producer on the pilot. The series is from ABC Studios."
Single Parents
This ensemble comedy follows a group of single parents as they lean on each other to help raise their 7-year-old kids and maintain some kind of personal lives outside of parenthood. The series begins when the group meets Will, a 30-something guy who's been so focused on raising his daughter that he's lost sight of who he is as a man. When the other single parents see just how far down the rabbit hole of PTA, parenting and princesses Will has gone, they band together to get him out in the dating world and make him realize that being a great parent doesn't mean sacrificing everything about your own identity.
The series stars Taran Killam as Will, Leighton Meester as Angie, Kimrie Lewis as Poppy, Jake Choi as Miggy, Marlow Barkley as Sophie, Tyler Wladis as Graham, Devin Trey Campbell as Rory, Grace Hazelett as Emma, Sadie Hazelett as Amy and Brad Garrett as Douglas.
The series is from 20th Century Fox Television and ABC Studios. JJ Philbin and Liz Meriwether are creators and executive producers, and Katharine Pope is executive producer. The pilot was directed by Jason Winer, who is also an executive producer.
New On CBS
FBI
From Emmy Award winner Dick Wolf and the team behind the "Law & Order" franchise, FBI is a fast-paced drama about the inner workings of the New York office of the Federal Bureau of Investigation. These first-class agents bring all their talents, intellect and technical expertise to tenaciously investigate cases of tremendous magnitude, including terrorism, organized crime and counterintelligence, in order to keep New York and the country safe. Craig Turk, Dick Wolf, Arthur W. Forney, Peter Jankowski and Niels Arden Oplev (pilot only) are executive producers for Universal Television in association with CBS Television Studios. Oplev directed the pilot from a story by Wolf and Turk, and a script by Turk. FBI stars Missy Peregrym as Maggie Bell, Zeeko Zaki as Omar Adom "OA" Zidan, Jeremy Sisto as Jubal Valentine, and Ebonée Noel as Kristen Chazal.
God Friended Me
Brandon Micheal Hall stars in a humorous, uplifting drama about Miles Finer (Hall), an outspoken atheist whose life is turned upside down when he receives a friend request on social media from God and unwittingly becomes an agent of change in the lives and destinies of others around him. After repeated pokes by God, Miles' curiosity takes over, and he accepts the ultimate friend request and follows the signs to Cara Bloom (Violett Beane), an online journalist. Brought together by the "God Account," the two find themselves investigating God's friend suggestions and inadvertently helping others in need. Miles is set on getting to the bottom of what he believes is an elaborate hoax, but in the meantime he'll play along and, in the process, change his life forever. Steven Lilien & Bryan Wynbrandt, Greg Berlanti, Sarah Schechter and Marcos Siega are executive producers for Warner Bros. Television and CBS Television Studios. Siega directed the pilot from a script by Lilien & Wynbrandt. God Friended Me stars Brandon Micheal Hall as Miles Finer, Violett Beane as Cara Bloom, Suraj Sharma as Rakesh Singh, Javicia Leslie as Ali Finer and Joe Morton as Reverend Arthur Finer.

Happy Together
Happy Together stars Damon Wayans Jr. and Amber Stevens West in a comedy about a 30-something happily married couple who begin to reconnect with their younger, cooler selves when Cooper (Felix Mallard), an exuberant young pop star drawn to their super-ordinary suburban life, unexpectedly moves in with them. Austen Earl, Tim McAuliffe, Ben Winston, Harry Styles, Michael Rotenberg and Jonathan Berry are executive producers for CBS Television Studios. Phill Lewis directed the pilot from a script by McAuliffe and Earl. Happy Together stars Damon Wayans Jr. as Jake, Amber Stevens West as Claire, Felix Mallard as Cooper James, Stephnie Weir as Bonnie and Chris Parnell as Wayne.
Magnum, P.I.
Magnum, P.I. is a modern take on the classic series starring Jay Hernandez as Thomas Magnum, a decorated former Navy SEAL who, upon returning home from Afghanistan, repurposes his military skills to become a private investigator. A charming rogue, an American hero and a die-hard Detroit Tigers fan, Magnum has Juliet Higgins and her Dobermans to keep him in line, as well as his trusted buddies and fellow POW survivors TC and Rick when he needs back-up on a job. With keys to a vintage Ferrari in one hand, aviator sunglasses in the other, and an Old Düsseldorf longneck chilling in the fridge, Thomas Magnum is back on the case! Peter Lenkov, Eric Guggenheim, Justin Lin, John Davis, John Fox and Danielle Woodrow are executive producers for CBS Television Studios in association with Universal Television. Lin directed the pilot from a script by Lenkov and Guggenheim. Magnum, P.I. stars Jay Hernandez as Thomas Magnum, Perdita Weeks as Juliet Higgins, Zachary Knighton as Orville "Rick" Wright and Stephen Hill as Theodore "TC" Calvin.
Murphy Brown
Multiple Emmy Award winners Candice Bergen and series creator Diane English reunite for Murphy Brown, the revival of the groundbreaking comedy about the eponymous broadcast news legend and her biting take on current events, now in a world of 24-hour cable, social media, "fake news" and a vastly different political climate. Amid a divided nation, chaotic national discourse and rampant attacks on the press, Murphy returns to the airwaves with her original FYI team: lifestyle reporter Corky Sherwood, investigative journalist Frank Fontana and producer Miles Silverberg. Murphy's son, Avery, shares his mother's competitive spirit and quick wit, and has followed in her journalistic footsteps – perhaps too closely. Now back in the game, Murphy is determined to draw the line between good television and honest reporting, proving that the world needs Murphy Brown now more than ever. Diane English returns as executive producer with Candice Bergen for Bend in the Road Productions, Inc., in association with Warner Bros. Television. English created the series. Pamela Fryman will direct the pilot from a script by English. Murphy Brown stars Candice Bergen as Murphy Brown, Faith Ford as Corky Sherwood, Joe Regalbuto as Frank Fontana, Grant Shaud as Miles Silverberg, Jake McDorman as Avery, Tyne Daly as Phyllis and Nik Dodani as Pat Patel.
The Neighborhood
Cedric the Entertainer stars as an opinionated neighbor in a comedy about what happens when the friendliest guy in the Midwest moves his family to a neighborhood in Los Angeles where not everyone looks like him or appreciates his extreme neighborliness. When Dave Johnson (Max Greenfield) and his family arrive from Michigan, they're unfazed that their new dream home is located in a community quite different from their small town. However, their opinionated next-door neighbor, Calvin Butler (Cedric the Entertainer), is wary of the newcomers, certain that they'll disrupt the culture on the block. Dave realizes that fitting into their new community is more complex than he expected, but if he can find a way to connect with Calvin, they have an excellent chance of making their new neighborhood their home. Jim Reynolds, Aaron Kaplan, Dana Honor (Kapital Entertainment), Wendi Trilling, Cedric the Entertainer, Eric Rhone and James Burrows (pilot) are executive producers for CBS Television Studios. Burrows directed the pilot from a script by Reynolds. The Neighborhood stars Cedric the Entertainer as Calvin, Max Greenfield as Dave, Sheaun McKinney as Malcolm, Tichina Arnold as Tina, Dreama Walker as Gemma, Marcel Spears as Marty and Hank Greenspan as Grover.
New on The CW
Charmed
"Stronger together." That's what Marisol tells her daughters, firebrand social justice warrior Melanie "Mel" Vera, and her sister, fun-loving Maggie, about their family. Mel is a graduate student in the women's studies department her mother heads at Hilltowne University; Maggie is a freshman considering rushing a sorority (to Mel's amused dismay) and going "on" again with her on-again off-again boyfriend Brian. But then, a shocking tragedy shatters their world and threatens their sibling bond: Marisol dies in a horrifying accident. Or was it? Three months later, we find Mel unable to accept the official explanation of their mother's death, while Maggie accuses her of being morbidly obsessed. And then, another huge shock shows up at their front door: they have an older sister, brilliant geneticist Macy, whom their mother kept a secret all these years! Macy is new in town and doesn't know a soul (except for Galvin, the cute fellow scientist who's been showing her around). Macy is eager to connect with Mel and Maggie, but Mel can't handle another shock, and shuts her out. With the emotions of all three sisters running high, each of the girls suddenly exhibit impossible new abilities: Mel can freeze time, Maggie starts hearing others' thoughts, and Macy has telekinetic powers. But don't worry, there's a perfectly reasonable explanation…or so says Harry Greenwood (who as far as they know is the officious new chair of the women's studies department), when he gathers the three sisters together to reveal they're actually powerful witches, as was their mother. And he's not really a professor, he's their "Whitelighter," a witch's advisor and guide! Not only that, but Mel was right: their mother's death was no accident – she was murdered by unknown dark forces. It's a lot to take in, but ultimately the sisters accept their new destiny as The Charmed Ones…and their new duty to protect humankind from the demons that walk among us…one of whom killed their mother. With the Power of Three, they are stronger together… even if they have no idea what they're really up against. Starring Melonie Diaz, Sarah Jeffery, Madeleine Mantock, Rupert Evans, Ser'Darius Blaine, Charlie Gillespie, and Ellen Tamaki . Based on the original series, Charmed is from CBS Television Studios in association with Propagate Content, with executive producers Jessica O'Toole ("Jane The Virgin"), Amy Rardin ("Jane The Virgin"), Jennie Snyder Urman ("Jane The Virgin"), Ben Silverman ("The Office"), Brad Silberling ("Jane The Virgin") and Carter Covington ("Faking It").
All American
Spencer James is a rising high school football player and A student at South Crenshaw High. Compton is the place he calls home. But when Beverly High School's football coach Billy Baker recruits him to join his team in Beverly Hills, Spencer's mother, Grace, and his best friend, Coop, convince Spencer it's an opportunity he has to seize. Now Spencer must navigate two worlds, the south side neighborhood that he knows and the affluent Beverly Hills world that has offered him an opportunity for something bigger. When Spencer is forced to move in with Billy and his family to protect his transfer permit to Beverly, Billy's son, Jordan (the team's starting quarterback), is less than thrilled to be sharing his father's attention — or the team spotlight — with Spencer. While Spencer struggles to find his footing, he makes an unlikely friend in Jordan's sister, Olivia, who is dealing with her own demons. He also quickly develops a crush on his classmate, Layla, something her boyfriend, Asher, quickly realizes — and so, he sets out to drive Spencer off the football team and out of Beverly Hills for good. Inspired by the life of NFL player Spencer Paysinger. All American stars Daniel Ezra, Taye Diggs, Samantha Logan, Bre-Z, Greta Onieogou, Monet Mazur, Michael Evans Behling, Cody Christian and Karimah Westbrook. All American is from Warner Bros. Television and CBS Television Studios in association with Berlanti Productions, with executive producers April Blair ("Reign"), Greg Berlanti ("The Flash," "Riverdale"), Sarah Schechter ("The Flash," "Riverdale") and Rob Hardy ("Power").
Legacies
For the last decade, the iconic heroes and villains of The Vampire Diaries and The Originals have captivated audiences worldwide. They left an enduring legacy of love and family in their wake, which continues in Legacies, a thrilling new drama that tells the story of the next generation of supernatural beings at The Salvatore School for the Young and Gifted. It's here that Klaus Mikaelson's daughter, 17-year-old Hope Mikaelson; Alaric Saltzman's twins, Lizzie and Josie Saltzman; and other young adults — including political scion MG and the mysterious Landon Kirby — come of age in the most unconventional way possible, nurtured to be their best selves…in spite of their worst impulses. Will these young witches, vampires and werewolves become the heroes they want to be — or the villains they were born to be? As they fight to protect their secret, their town of Mystic Falls and eventually the world, they will have to rely on ancient folklore and tales to learn how to battle their far-reaching enemies. Legacies stars Danielle Rose Russell, Jenny Boyd, Kaylee Bryant, Quincy Fouse and Aria Shaghasemi, with Matt Davis. Legacies is from Warner Bros. Television and CBS Television Studios in association with My So-Called Company, with executive producers Julie Plec ("The Vampire Diaries"), Brett Matthews ("The Vampire Diaries"), Leslie Morgenstein ("The Vampire Diaries," "Pretty Little Liars") and Gina Girolamo ("The Originals").