Here at The A.V. Club, we recognize the realities of contemporary movie-watching, and so we try to keep you updated on what's coming to and going from the major streaming services each month. But we also like to nerd out on deluxe Blu-ray editions of classic films. Therefore, welcome to the first of a series of monthly dispatches on what's coming soon from The Criterion Collection. This fall's slate of Criterion releases included some odd and exciting picks, like Beyond The Valley Of The Dolls and the Lone Wolf And Cub boxed set. But December's picks, while still exciting, are more conventional (i.e., highbrow) Criterion fare.
First, there's a Blu-ray edition of Frederico Fellini's 1972 love letter to his home city, Roma. Currently out of print and available only on an expensive import Blu-ray, Roma blends documentary and Fellini's signature flights of artifice to pay tribute to the history and culture of Rome, where Fellini came of age during the Mussolini era. Criterion's Blu-ray includes new English subtitles and a digital restoration of the film, along with deleted scenes, audio commentary from Fellini's Films author Frank Burke, and interviews with The Great Beauty and Youth director Paolo Sorrentino and poet Valerio Magrelli about Fellini's lasting influence.
This month's contemporary pick from Criterion is Laurie Anderson's Heart Of A Dog, a meditation on the loss of her beloved dog, Lolabelle—and by extension her husband Lou Reed, who died around the same time. Weaving together strands from Tibetan Buddhism with Anderson's dreams and observations on modern society, The A.V. Club's Mike D'Angelo says Anderson's "idiosyncratic thoughts, anecdotes, and assorted musings, conveyed via voiceover narration and delivered in her trademark semi-robotic deadpan … make Heart Of A Dog a worthwhile addition to her ongoing multimedia project, which now spans roughly five decades." Criterion's HD master of the film includes a new interview segment with Anderson and coproducer Jake Perlin, as well as footage from Anderson's 2016 "Concert for Dogs."
Meanwhile, in American classics, this December Criterion is presenting a deluxe Blu-ray of John Huston's gritty, naturalistic crime movie The Asphalt Jungle, previously only available on a no-frills DVD or in one of those massive film noir boxed sets with the crappy transfers. This version features a much nicer 2k restoration of the film, as well as audio commentary, new interview segments with film scholar Eddie Muller and cinematographer John Bailey, archival audio and video of Houston talking about the film and receiving an AFI lifetime achievement award in 1983, and your usual trailers and documentaries.
Finally, there's a Blu-ray reissue of Luis Buñuel's The Exterminating Angel, which was released on DVD by Criterion back in 2009. The special features on both releases are identical, so if you pick it up, it'll simply be for the format upgrade.
G/O Media may get a commission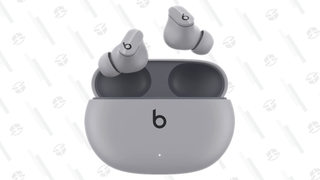 All of these releases can be pre-ordered on The Criterion Collection website.