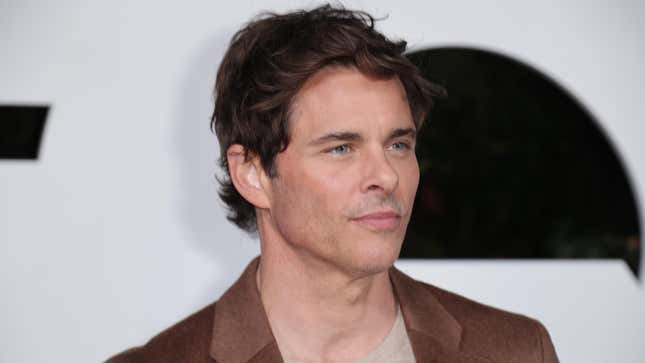 What is the Warner Bros. Discovery disappearance that shocked you the most so far? Is it still Batgirl, the unfortunate "canary in the coal mine" for this vicious era of streaming? Or is it Westworld, the cancellation and removal of which prevented loyal fans from seeing its convoluted story to the end? The sprawling theme park robot reboot may have had diminishing returns as the seasons went on, but the series was once a flagship show for HBO. Now, it's nowhere to be found. And perhaps no one is more bummed than the stars themselves, like James Marsden, who played one of the truly goodhearted hosts Teddy Flood.
"The Winchesters" star Meg Donnelly talks Tom Welling, "Supernatural" - and Spongebob
"I'd be lying to you if I told you that the way we ended Westworld wasn't a disappointment," the actor tells Rolling Stone in a new interview. "I'm never going to speak without gratitude about any of my experiences, but it would have been nice to be able to complete the story we wanted to finish."
He continues, "I love this Westworld family. It was one of those unique opportunities to be part of something where I also would be sitting at home ravenously waiting for the next episode as a fan. I totally understand it's an expensive show and big shows have to have big audiences to merit the expense, I just wish it was about more than financial success."
Don't we all? It's enough of a bummer when shows get canceled too quickly to find their groove. Now, shows with multiple seasons that one might enjoy returning to rewatch are being wiped from the web. Westworld's viewership may not have justified an expensive final season, but it's harder to understand the business sense of blipping it out of existence entirely.
Later in the interview, Marsden gushes about his upcoming appearance on the Party Down revival, saying he "was wondering why the good shows are the ones that don't get renewed." Regarding Westworld, however, he remains quixotically optimistic: "Who knows, maybe there's some world where it can get completed somehow. Maybe that's just wishful thinking, because I know we had plans to finish it the way we wanted to."