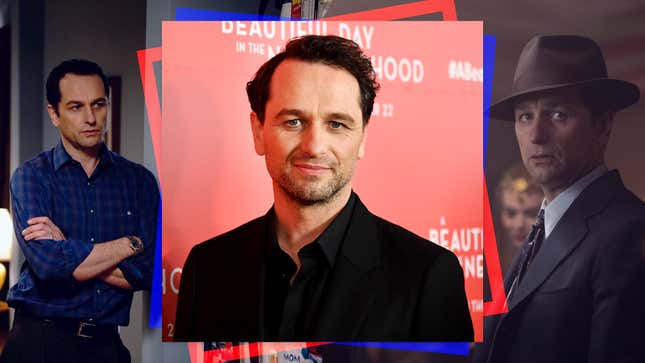 Matthew Rhys has evolved into a formidable TV presence over the years. He currently stars in HBO's gritty Perry Mason revival as a brooding lawyer with a strong sense of justice. In season one, Rhys unsurprisingly proved to be an ace choice, bringing depth and charisma to an otherwise glum character. He's done it before with a breakout role in ABC's Brothers & Sisters, and FX's The Americans, which earned him a long-overdue Emmy in 2018. And there's more on the docket: He'll also appear in Apple TV+'s Extrapolations this month as a sycophantic developer. (Conversely, watching him glug vino with Matthew Goode in The Wine Show is an equally delightful experience.)
But it's Rhys' return for Perry Mason's second season starting on March 6 that has our attention right now. Set just months after the events of season one, Perry gets thrown into another significant murder trial that challenges his notions of right and wrong. The A.V. Club spoke to Rhys about getting into his vulnerable characters' headspace, the chances of Perry Mason's renewal for season three, his hilarious Cocaine Bear cameo, and of course, his favorite episode of The Americans.
---
The A.V. Club: The new Perry Mason episodes take place just a few months after the Dodson case mistrial at the end of season one. How does that experience change Perry's approach to law and justice?

Matthew Rhys: Oh, wow, it changes a lot. Enormously so. We see the aftermath of that case and the toll it's taken on him in a way he wasn't anticipating or expecting at all. The elements that haunt him from that case, figuratively and literally, are very present and affect him.
AVC: Perry Mason is pretty sad and vulnerable. I don't know if you know this, but because of recent works like The Americans and A Beautiful Day In The Neighborhood, you're known for those roles now.
G/O Media may get a commission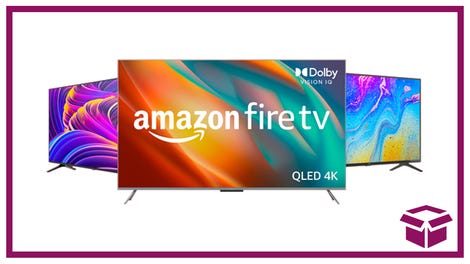 Ooh. stunning.
New Amazon Fire TVs
MR: Sad and vulnerable?
AVC: Yes.
MR: That's how I live my life. [Laughs]
AVC: Well, Perry is the epitome of that. How do you get in the headspace of these characters?
MR: When the writing is as good as on Perry Mason, it's very easy because you see it on the page. All you have to do is honor that writing. You don't have to work or do the heavy lifting. And that goes for The Americans and A Beautiful Day In The Neighborhood. I look up at the [studio] lights for a while, which makes my eyes look watery. The other great thing about Mason was that in season one, they kept saying we were going to load on his backstory, and they did. The luxury was you saw his backstory; it was presented on screen. The hard work was done for me. All I had to do was wear the hat right.
AVC: What can you share about the big murder case Perry gets to work on in season two?
MR: It harkens or appeals to Perry's old-fashioned sense of right and wrong, or our imagining of Perry Mason, of how he got embroiled as a trial lawyer because there came a moment in his life as a victim of something very similar where he said, "This is wrong, something has to be done about it," and it fell on him to do that. That continues in season two. He has a simplistic notion of what justice is; it's everything around the justice system that drives him to the point of insanity. The other thing about making Perry Mason that I love is that his world is grey, although it's very right and wrong with him. That's where the conflict lies. He embarks on a big case [in season two] with lots of twists and turns, for better or worse, that makes him fight against the bullies.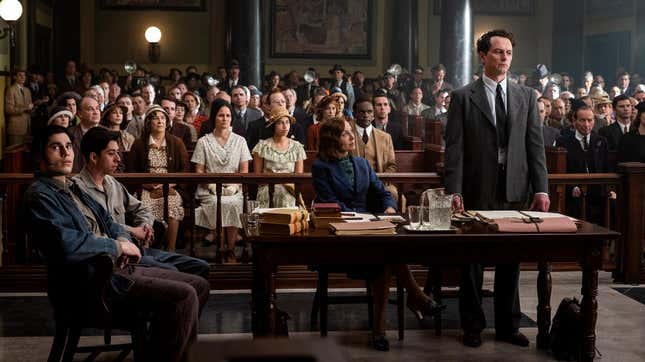 AVC: Do you know if you're getting a season three yet? Does season two end on a cliffhanger to set up more episodes?

MR: That's interesting. I suppose it does end on a cliffhanger of sorts. We don't know if there's a third season yet. That would be up to HBO gods and possibly our viewing figures. So we'll have to see.
AVC: Perry Mason is set in the 1930s. What's it like to live in that world with all the costumes and props after doing The Americans, which was set in the '80s and had all those wigs and costume changes?
MR: For production by HBO, they certainly don't skimp on any budget. They go all in. It's very easy to suspend belief or disbelief, depending on which one you're trying to suspend when you walk onto the set. They're dressed like it's the 1930s; hundreds of people around you are. It's easy for your imagination to go, "I'm in this place." The production makes it easy to believe the world we're in. We're not on green-screen soundstages; it's all there for us to play with. That's a real luxury for us actors, I think.
AVC: We have to talk about your Cocaine Bear cameo. How did you end up doing that brief opening scene?
MR: I unashamedly jumped on my partner's coattails because I knew she was doing this movie with [director] Elizabeth Banks, whom we know. I read the script and said, "Who's playing that fun part for a few seconds in the beginning?" She goes, "I don't know." So I said, "Ask Banks," and no one had been cast yet. I said, "Tell Banks I'd do it, or ask her if I can do it." And that was it.
AVC: Who's going to say no to that?

MR: Well, I was there looking after the kids anyway. I said, "Look, I'm here, I'm around." That was a quick pop for me. It was kind of half a day of filming. They set up an old airplane with a big wind machine and a stunt team for the pratfall, and that was it. They put on loud '80s music, and we had a lot of fun.
AVC: The movie is a sort of reunion for The Americans, even if you don't share scenes with Keri Russell and Margo Martindale. It's wild that it's been a decade since the show premiered and five years since the series finale. Have you gone back and watched any episodes since?
MR: No. Just prior to The Americans actually, I stopped watching myself. I'm depressed enough as it is. I don't watch Perry Mason or anything I'm in anymore as a survival technique.
AVC: Do you have a favorite episode of The Americans?
MR: The David Copperfield episode probably ("The Magic Of David Copperfield V," season four, episode eight) because it was the first one I directed. For me, I pedestaled it as this thing I had to circumnavigate and scale. And it was a big episode as well, so it was a big departure for me. It was a lot of pressure [with] the time crunch on The Americans; we shot [an episode] in seven days. So it's burnt into my memory. Also, I had to watch myself on the monitor that time, which was deeply scarring.
AVC: The A.V. Club has a format called AVQ&A where we pose a pop-culture question, and the staff picks an answer and writes about it. We did one for Valentine's Day asking, " Who has the best TV marriage?" My pick was obviously Philip and Elizabeth Jennings.
MR: Hoorah!
AVC: Would you agree with it?
MR: Absolutely. I don't know another marriage that endured so much pressure. Everyone said The Americans was a marriage story with a spy backdrop. It had everything a marriage can and does go through, only intensified by a thousand percent.
AVC: What would your pick be?
MR: Oh God. What were their names in Hart To Hart? You're too young to remember. I'm blanking on everyone.
AVC: You can go with Philip and Elizabeth too.
MR: Yeah, I'm going to go with Liz and Phil. It's the ultimate marriage story.