Here's what's up in the world of TV for Monday, May 16. All times are Eastern.
Top picks
Bates Motel (A&E, 9 p.m.): In "Norman," Bates Motel's fourth season finale, "the relationship between Norman and Norma faces its toughest test." Does it? Does it, really? We're guessing it's not a multiple choice test, and we're pretty sure it's something dirty. So we'll allow Alex McCown to clean up that impending mess.
Jane The Virgin (The CW, 9 p.m.): Jane The Virgin ends its second season with a fine episode title: "Chapter Forty-Four." Aw yeah. Anyway, it's Jane and Michael's wedding y'all. "Rafael still has feelings for Jane, but is torn about whether he should speak now or forever hold his peace." Forever hold your peace, dude. If you have to do anything, just cross your arms and purse your lips. Then, as usual, everyone will know your true disapproval. By the way, usually we remove the series regulars' names in these synopses, because they should be obvious to viewers—and readers of Oliver Sava's reviews—but we'll allow this particular sentence to stay intact, for obvious reasons: "Petra (Yael Grobglas) has her own family drama when Anezka (Yael Grobglas) has a medical emergency and ends up in the hospital." Tee hehe.
Castle (ABC, 10 p.m.): Hey, Castle cats. Congratulations—you've reached top pick status for the second week in a row! But now for the reason behind that… Based on the recent network bloodbath, the "eighth season finale" of Castle is now officially the series finale. So yes, Stana Katic and Tamala Jones may not be in Castle's ninth season, but there also won't even be a "Castle's ninth season." We did it! Right? So in "Crossfire," "with their best lead in hand, Castle and Beckett are ready to take on LokSat. But an unforeseen twist puts their case—and their lives—in jeopardy." Surely all of that means something to someone. And now you must praise us, because we ignored our initial instincts with regard to the episode title "Crossfire": CROSSFIRE! YOU'LL GET CAUGHT UP IN THE… CROSSFIRE!
"Pretty sneaky, sis," we know.

Premieres and finales (that aren't top pick-worthy)
Cake Masters (Food Network, 8 p.m.): Time to end the first season of that show about controlling cakes. No, the other show, apparently. So in "Duff's Rockin' Dockers Cake," "the Dockers brand celebrate 30 years of khaki with help from Duff Goldman and his crew, who create an anniversary cake with a giant ship, dock and San Francisco cityscape." We're actually disappointed the cake isn't in the shape of a pair of khakis. Big mistake. Big. HUGE. "Also: a cake in honor of the Year Of The Monkey."
Mike & Molly (CBS, 8/8:30 p.m.): Mike & Molly wraps things up with two episodes, "Curse Of The Bambino" and "I See Love." In the former, directed by Melissa McCarthy, "Carl convinces Mike to go with him to see his psychic and Peggy drags Molly to her church to pray for something they've all been waiting for." "Something they've all been waiting for," huh? Like the end of the series? Hey-oh! (Yes, that was unnecessary, but at the same time, it was right there.) Then in the series finale, "I See Love," "Mike and Molly gather with family and friends for a momentous occasion and reminisce about everything that led to this point." Sounds like a clip show to us. Also: That one doesn't get the McCarthy-directing touch, but it is directed by James Burrows, who actually directed the first two seasons of the show. So it's a big deal but not really—the literal definition of "kind of a big deal."
RuPaul's Drag Race (Logo, 9 p.m.): Drag Race's "Grand Finale" is here. Everyone cheer! "The queens discuss the season's highs and lows; and America's Next Drag Superstar and Miss Congeniality are crowned." Coincidentally, Oliver Sava also discusses the season's highs and lows. That's kind of his job, so step off, RuPaul's Drag Race.
G/O Media may get a commission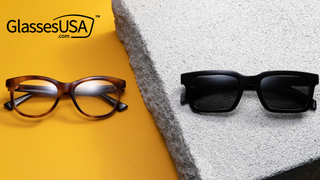 60% off frames
GlassesUSA.com Back to School Sales
Wicked Tuna (NatGeo, 9 p.m.): It's the fiinaaal fishdoooown! Do do do dooo, etc. No, seriously: The fourth season finale of Wicked Tuna (a television show that exists) is titled "The Final Fishdown."
Regular coverage
Reign (The CW, 8 p.m.)
Gotham (Fox, 8 p.m.)
WWE Monday Night RAW (USA, 8 p.m.)
The Detour (TBS, 9 p.m.)
Person Of Interest (CBS, 10 p.m.)
Streaming pick
30 Rock, "Goodbye My Friend" (Netflix/Seeso/Amazon Instant Video/iTunes): Obviously, the headline of this particular What's On Tonight applies to the top picks (because, when you think about it, these really are three finales of shows about parents), but it's also a 30 Rock quote. Remember when Liz Lemon had adoption fever?