Seattle's Murder City Devils' initial run was a near-breakthrough, but they ultimately only viewed the promised land from a distance while supporting Pearl Jam and At The Drive-In. Lasting from 1996 to 2001, they remain largely disregarded outside of tattoo shops and dive bars and Washington state, despite the notability of their post-breakup projects including Pretty Girls Make Graves, The Cave Singers, Triumph Of Lethargy Skinned Alive To Death, Melvins, Cold War Kids, and Modest Mouse, to name the biggest. It's easy to say things would be different had the group not existed right before the Internet shined a light on independent music, but MCD's populist sensibility likely makes this point irrelevant, as they still don't appeal to a culture obsessed with the esoteric.
Though MCD has reunited periodically for live appearances and released a 2011 7-inch, The White Ghost Has Blood On Its Hands Again is their first LP since 2000's In The Name Of Blood and 2001's Thelema EP. Predictably, this new collection is self-released, as their dissolution was coupled with an ugly legal battle with Sub Pop that would sour anyone from the recording industry. But, also predictably, this freedom is not enough to resurrect the band that was once considered the flagship rock act of the post-grunge Pacific Northwest. Their fourth full-length sounds less sharp and inspired than they were at their peak, delivering eight hit-and-miss songs that drift closer to post-hardcore than ever before. The satisfaction depends greatly on hunger.
While any band deserves the opportunity to redefine their sound and evolve, the Murder City Devils' decision to lose the prevalent organ from this new album—a key contribution of former member Leslie Hardy—is the most disappointing aspect of The White Ghost. Hardy's contributions to the band were invaluable, enough that their breakup is attributed by some to her exit. With Hardy only playing on one of these new songs, the album returns closer to the sound of their pre-Hardy self-titled debut, erasing the niche they carved out for themselves in the process.
That said, the boozy bar-rockers and vicious ragers that do make up the album are welcome and well-executed. "I Don't Want To Work For Scum, Anymore" is the opener's title and message, which Spencer Moody screams with conviction, setting a tone that finds the band evoking Queens Of The Stone Age ("Cruelty Abounds") and Pixies ("Hey Playboy," the refreshing, brass-wielding "Don't Worry"). Only sometimes do they actually draw on the style present in their own back catalog. When they do, as on the foreboding, Hardy-featuring highlight "Old Flame," it serves as both a reminder of how singular the band's sound still is and how no one, not even themselves, can recapture what MCD had previously done.
G/O Media may get a commission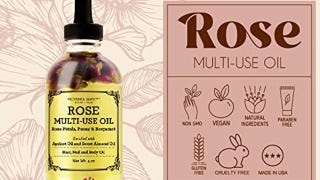 Provence Beauty Rose Multi-Use Oil
Anyone worried about the surprising amount of members the Murder City Devils now shares with Cold War Kids (two, sometimes three) should rest assured that the band hasn't mellowed or softened. Rather, they sound like the pros they have become, the wind out of their sails but aware they still have a sturdy boat.