Though Nine Inch Nails has always been a collaboration, it's often seen as being all about Trent Reznor—though any deeper reading about The Fragile reveals a process involving several musicians creating ideas, not one man locked into a studio. But Not The Actual Events is the first time Nine Inch Nails is officially more than Reznor: Longtime collaborator Atticus Ross, who first appeared doing production work on With Teeth and has received equal billing on Reznor's Oscar-winning compositions, is now officially a band member. Which begs the question: How does this affect the band's sound?
It certainly signals a new direction, though it doesn't totally steer the ship off the path. Reznor called the EP "an unfriendly, fairly impenetrable record that we needed to make." The opener, "Branches/Bones," is harsh in the most pleasurable way, touching on sounds closer to Broken than anything else in the band's catalog, but still has the modern polish that NIN's become known for. Its pulsating guitar echoes "Starfuckers, Inc." or "Wish," but its short length creates a decisiveness and impact that gives it a sharp edge.
Elsewhere, Dave Grohl goes ape on the similarly short but epic "The Idea Of You," complete with frenetic drum solo and polyrhythmic chorus (Grohl's brief moment in the spotlight is, unsurprisingly, the shining moment on the EP). Dave Navarro provides guitar on "Burning Bright (Field On Fire)," the closer that doesn't quite sound like anything Nine Inch Nails has attempted before, but it fits warmly at home under the umbrella of the band's harsh anger.
The other two songs don't feel nearly as pointed, especially "Dear World," which seems to be stretching a two-minute idea into four. "She's Gone Away" features How To Destroy Angels bandmate (and Reznor's wife) Mariqueen Maandig doing backing vocals, but the interesting part is in Reznor's exploration of his own voice. Despite the obvious influences from David Bowie and Joe Jackson, he's never attempted to do such a deep baritone before. It's fresh and haunting, even as it drags on past its welcome.
G/O Media may get a commission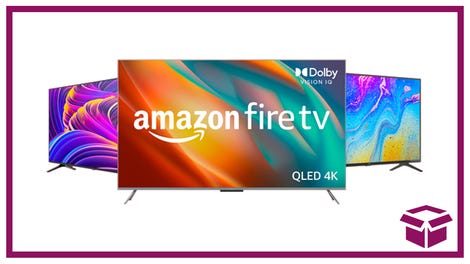 Ooh. stunning.
New Amazon Fire TVs
When Reznor claimed "it's an EP because that ended up being the proper length to tell that story," several of the songs are so specifically pointed it proves those words were more than just marketing fodder. Even with its moments of flawed excess, Not The Actual Events is so full of new ideas compared to the relatively "this again?" nature of Hesitation Marks or The Slip that it deserves its place in the NIN catalog. More than that, if this is a beacon of the sound of a two-man project instead of one man's baby, Not The Actual Events might be the beginning of something greater.