In an effort to both serve our readers and help support The A.V. Club, we are going to post daily links to deals and interesting items that we find over on Amazon. If you use these links to click through and buy something—not just the thing you clicked—on Amazon, we will see a portion of that income. You don't have to do that if you don't want to, but if you do, know that we appreciate it.
That's a little over a dollar a box. And with eight Pop-Tarts in each box, that means you're set on work breakfast for the next couple of months. If you do Subscribe & Save, it's only $12.82, and then you'll never have to order Pop-Tarts again.
G/O Media may get a commission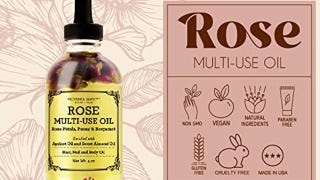 Provence Beauty Rose Multi-Use Oil
It's little, but it's just that much easier to attach to your bat utility belt.
If you're more of a Wonder Woman fan, this key ring should get the job done.
This "ideal gift for all ages" should, according to Amazon, help you "simulate the hysterically fun, thrilling, chilling adventures of haunting New York City." It's also really creepy looking.
Stream this Oscar contender at home for less than the cost of a Redbox rental.
For those looking to spend a little more, a number of hilarious comedies are also on sale on Amazon, including most of the Seth Rogen oeuvre.
This is part of a much larger line of Christmas Vacation figurines, should you want to create a whole Griswold holiday village come December.
$1,829 might seem like a lot to pay for something on Amazon, but that's actually a pretty good deal for a brand new Gibson. Some of the company's solid-body guitars are on sale today, if anyone's already looking.
If you're into that Marshall amp aesthetic but just want something to hook your iPhone up to, there's always this sweet speaker.
Sass up your neighborhood or apartment by applying these to everything from your doorknob to your dog's butt.
You can never spend too much on a nice looking beard.
These aren't your average Eggos. These are little packaged cookies that are delicious and come in a bunch of flavors. We recommend the dark chocolate and sea salt.