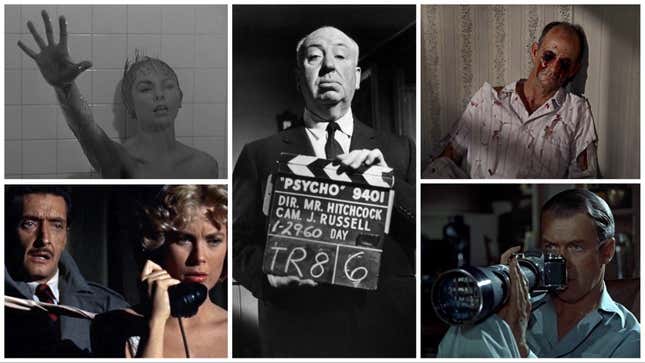 Alfred Hitchcock once famously said, "There is no terror in the bang–only in the anticipation of it." And since the genius behind Psycho, Rope and Rear Window has been dubbed "the master of suspense" we're not going to argue with him. However, the portly auteur has also engineered a plethora of spine-chilling payoffs to the point that, although he was never primarily a horror filmmaker, he's given cinema some of its most terrifying moments.
These scenes helped make Hitch one of the most influential directors of all time, as anyone who remembers Steven Spielberg's use of Hitch's dolly zoom in Jaws can attest. Or as anyone who's seen Brian De Palma's Rear Window homage, Body Double, can also attest. Or—hang on, we've got one more—anyone who's seen pretty much any film from avowed Hitchcock fan M. Night Shyamalan can attest.
So with The Birds celebrating the 60th anniversary of its release, we're tipping our blood-stained bowler to Alfred Hitchcock by cataloging the 10 most terrifying moments from his films.