The quarterfinal is here and for the first, and only, time in The Great British Baking Show history, the theme for the antepenultimate round is biscuits! Usually burned off earlier in the competition, it's exciting to see the humble biscuit reserved for this more competitive stage and considering the challenges the judges have for the bakers, it's easy to see why. "Biscuits" may be not rank among the season's more dramatic or exciting episodes, but it features three challenging and distinct bakes that push the bakers in interesting ways and ask a lot of them. Viewers are welcomed into the tent with a handful of delightful Mel and Sue biscuit puns, and it's remarkable how completely this brief exchange captures the playful, slightly ridiculous tone of the show (for more evidence of the endearing power of themed puns, check out Amy Poehler and Nick Offerman doing Mel and Sue proud on Making It). This kind of warm, silly banter has been notably absent from long sections of the season and it's nice to see it back so prominently here.

For the signature challenge, the bakers are tasked with presenting 48 crackers, yeasted or not, that must crack when snapped in two. The judges will be looking for consistency of bake within the batch and crisp texture, as well as flavor, so the thinner the cracker, the better. Of course, the thinner the cracker, the quicker it will catch in the oven, making this a tricky and creative challenge. Perhaps it's just a blind spot for this home baker, but the notion of making crackers, rather than purchasing them, is completely foreign. Like Mary and her strudel confession in "Puddings," yes you can make crackers, but what a hassle, and for something so quickly snarfed. The bakes the competitors come up with, however, are enough to win over even the most skeptical home baker. They all look and sound delicious, with creative seasonings and flavors, and while you'd have a hell of a time baking them evenly with anything but a super-reliable oven, if you do have one, any of these recipes would be a massive step up from a Ritz or Triscuit.

James and Cathryn opt for yeasted crackers and need to be particularly careful that their dough doesn't over-rise, but the thickness of their dough is something all of the bakers are focused on. Everyone has their own system for getting the required crack and it's interesting to see their different approaches. Several bakers put the dough between pieces of parchment paper to help roll it out, Brendan rolls his onto an oiled work surface to allow the dough to come off easily, and Cathryn plans to individually stretch each cracker by hand.
The drama comes during the baking. With oven times as short as four minutes for certain recipes, the bakers must stay on top of their game to keep their crackers consistently baked. Distracted by talking with Mel, Cathryn nearly burns one batch and James saves time by baking all of his at once, on different trays within the oven. It's no wonder his bake is a mess, with some lightly golden and others dark brown. When it comes time for judging, however, Mary and Paul glaze right over this inconsistency to lavish praise on James' wafer-thin, smoky cayenne crackers. Brendan, Danny, and John each get top marks as well, with Danny only slightly dinged for her salt level. Cathryn is not so fortunate, and she starts apologizing before the judges can even taste hers. She's off to a rocky start in a strong field of bakers, and at this stage, one mistake is enough to send you home.

G/O Media may get a commission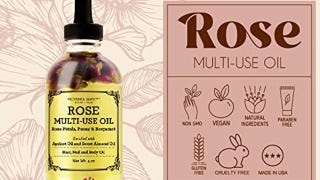 Provence Beauty Rose Multi-Use Oil
Next up is the technical challenge, to make chocolate tea cakes. These are tempered chocolate domes with homemade marshmallow inside and a chocolate-covered wheat digestive biscuit as the base. This is an excellent technical, one of the most potentially dastardly yet. First of all, none of the bakers are familiar with making marshmallow or digestive biscuits and so they must stumble in the dark with only Paul's pared down recipe to guide them. Even more of a challenge is the weather. The chocolate for this recipe needs to be tempered (melted and then slowly cooled back down so the cocoa butter can reform into the desired type V crystals) but the temperature the chocolate needs to be cooled to is lower than the temperature in the tent.
This is immediately identified as a problem by the judges and all of the bakers, the only solution being to refrigerate your chocolate and risk shocking it or getting a matte bloom across what should be its shiny, gorgeously smooth dome. Any of the three main components of this dish could trip the bakers up, and in the end, while they turn out lovely looking chocolate tea cakes, it's the marshmallow that proves to be more challenging than anticipated, and a weak point for several of the bakers. While Paul and Mary give clear and thoughtful critiques, as a viewer it's difficult to see the texture of the marshmallow and get a strong sense of what they're looking for. Danny's marshmallow is obviously texturally challenged, but the camera fails to linger onast Cathryn's purportedly very good marshmallow, so they're hard to compare and this lack of connection to the judges' process makes the judges' rankings feel somewhat arbitrary.
Both the signature and technical challenges are demanding, but it's clearly the showstopper challenge that earned biscuits their place as the quarterfinal theme. The bakers must construct a gingerbread structure that not only tastes delicious, but is visually impressive and detailed. This has the potential to be a fascinating segment, watching as the competitors lay out, construct, and decorate their elaborate bakes. However, after a few pointers on flavoring gingerbread from Danny and Brendan, an adorable aside from John about his partner Paul, a graphic designer, helping him with his stencils, and a rundown of what each baker is attempting to build, we cut away for another historical segment. Food historian Ivan Day details the history of gingerbread as a romantic or courtship favor tracing back to the medieval period. It's a perfectly interesting bit of food history and trivia, and one directly connected to the task at hand, but at this late stage in the competition, cutting away from the tent can only diffuse the tension and excitement that's been building.
By the time the camera cuts back to the tent, several of the bakers are well into the process and James' architecturally demanding barn has taken a turn. It's now a derelict barn, with most of the shingles and sides missing and lots of caramel cobwebbing. John has completed his replica of the Coliseum, Brendan's birdhouse looks absolutely adorable, Cathryn's Buckingham Palace may be on the simpler side, but it's still instantly recognizable, and Danny's Big Ben is a little wobbly, but just as tall as advertised. Discussions of decoration techniques and the specifics of the brief are left to the side and in a blink, it's time for judging. With more time, either in the edit or given to the bakers, the audience could have followed along more closely, with Mel and Sue providing comedy breaks as needed should the construction prove too dry. Instead, it's soon time for Paul and Mary to pass judgment, and fortunately, there are no major catastrophes. The weather is friendly, everyone's caramel stays put, and while some of the bakers struggle to complete more challenging bakes, the judges praise these bakers for their originality and the complexity of their designs, criticizing Brendan for playing it safe with his incredibly cute, but structurally simple birdhouse.

In the end, James' first place technical finish, strong cracker game, and spooky barn is enough to secure him Star Baker, and on his birthday! Cathryn is not so lucky and her uneven crackers and last place technical are too much to for her lovely gingerbread to overcome. She has been terrific and a real asset to the season, both as a baker and as a personality in the tent. This may be a trick of the ear, but it feels like Mel and Sue's voices are raised in the mix at the end, compared to previous episodes, so that their fond farewell to Cathryn and well-wishes are more audible, reassuring the audience as well as Cathryn. However with the final looming, the stakes just keep rising, trimming the margins and demanding perfection from all of the bakers. Thankfully, they have a full week to rest up and recover, because up next, for the semifinal, is something even more delicate and demanding: patisserie.

Stray observations

Mary has never had chipotle? Quoi? Sue's enthusiasm, on the other hand, is delightful and a welcome reminder to check out the other food-based programs she's cohosted, Edwardian Supersize Me and its follow-ups, The Supersizers Go… and The Supersizers Eat…

Reason number a bajillion it's clear this is an early series of Bake Off: No one made any extras for the signature bake? Nobody thought, "Hey, why not make 50, then I can throw out the two most burnt crackers?" If there was a rule against making extras, that needed to be made more clear, because I was nonstop yelling at my screen when I saw James and some of the others not filtering out their burnt crackers.

Every holiday season, I bake at least two dozen different cookie recipes with my Mom for us to send out to friends and family and every year, I'm responsible for tempering the tiny amount of chocolate we need for one or two recipes. In my experience, tempering chocolate in small batches is a massive pain and easy to botch. It's seriously impressive that everyone managed at least a decent temper given the weather.

Sue coming to Cathryn's rescue during the technical is a great example of the ethos of this show. In any other competitive cooking or baking show, the camera would have swooped in on Cathryn at her most challenging moment and encouraged her to freak out and become emotional. Here, Sue helps her steady herself and push forward, turning in a bake that may not be perfect and may come in last place, but that still shows confidence and a strong handle on at least some of the challenge's techniques.

Brendan's birdhouse may not have matched Paul's aesthetics, but it looked great and he should have gotten more praise for his good work. If they wanted a particular height or complexity to the structure, that should have been in the brief.