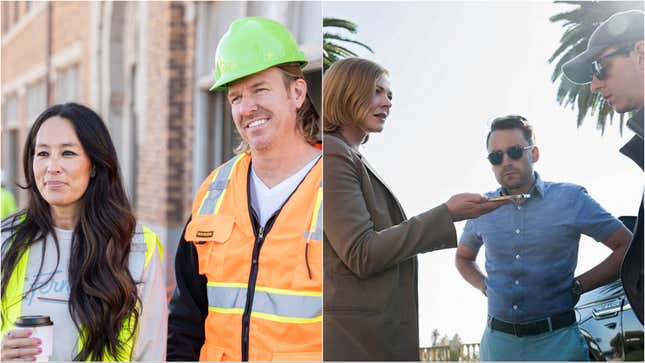 Warner Bros. Discovery will soon give HBO Max a bit of TLC—and HGTV, Food Network, and Lifetime. After a steady stream of news on the merger between the HBO Max and Discovery+, the company unveiled its official plans for the combined streaming service, which will launch on May 23.

Hollywood tees up more James Bond
Executives with the company unveiled the official change at a press event today, in conjunction with launching the new site at www.max.com.
"From the biggest superheroes to real life champions; from culture-shaping dramas to taste-shaping entertainment; from fantastical realms to the realest of worlds, Max will offer an unrivaled range of choice," says JB Perrette, president and CEO of global streaming and games at Warner Bros. Discovery. "This new brand signals an important change from two narrower products, HBO Max and Discovery+, to our broader content offering and consumer proposition. While each product offered something for some people, Max will have a broad array of quality choices for everybody."
With the $16/month price point, the combined app will cost no more than a HBO Max ad-free subscription after the solo service increased its pricing earlier this year.
The three subscription plans will break down as so, per Variety:
Max Ad-Lite ($9.99/month or $99.99/year): Two concurrent streams, 1080p HD resolution, no offline downloads, 5.1 surround sound quality
Max Ad Free ($15.99/month or $149.99/year): Two concurrent streams, 1080p HD, up to 30 offline downloads, 5.1 surround sound quality
Max Ultimate Ad Free ($19.99/month or $199.99/year): Four concurrent streams, up to 4K Ultra HD resolution, 100 offline downloads, Dolby Atmos sound quality
Warner Bros. Discovery's name choice reflects the company's desire to minimize HBO's brand of high-quality programming in fear of scaring off Discovery users addicted to trash reality television. Settling on the name Max not only feels lazy, but has created something that will be nearly impossible to Google. We have the sneaking suspicion users will still find themselves typing "HBO Max" into any search engine to find what they're actually looking for when it comes to the streaming app. Meanwhile, Discovery+ will remain a standalone service at the price of $6.99/month.