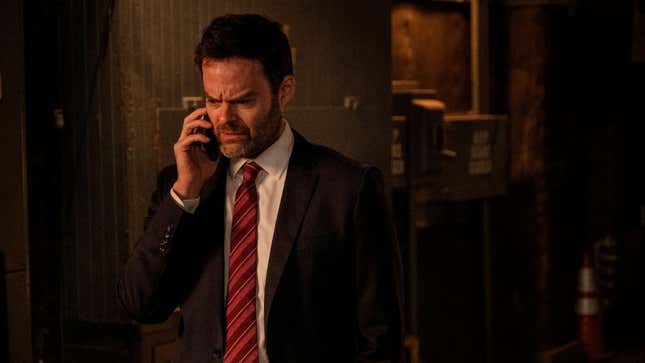 Warner Bros. Discovery has reportedly set the pricing for its upcoming relaunch of HBO Max fit with Discovery+ programming. In a surprise twist, the newly combined streaming app will remain the same cost as HBO Max. It turns out that when a company announces an unrelated price-hike at the beginning of the calendar year, three months later it can feel like a treat, with a side of the Magnolia Network.
Once HBO Max and Discovery+ merge in the coming months, the ad-supported plan will remain $10, with the ad-free option staying in the $15-16 range. However, these sick bastards have learned that they can charge a premium on higher video quality under a plan that will cost $20, per Bloomberg.
The sickness doesn't stop there, as Warner Bros. Discovery apparently thinks that HBO is the hurdle to new subscribers, instead of the endless stream of mindless content milled out by Discovery+ brands, including HGTV and TLC.
Only those behind such a contrived and boneheaded idea as this app merger could think of the HBO name as a "turn-off," reports The Wrap. But yes, the problem is totally the acclaimed and well-watched HBO, and not the concept of combining the two vastly different brands itself. Nonetheless, going forward, HBO Max will most likely drop the "HBO" and add thousands of Discovery-branded programs such as 90 Day Fiancé and Dr. Pimple Popper.
The official name of this monstrous merger has yet to be announced, although the ingenious and original "Max" is apparently still in the lead. Per The Wrap, CEO David Zaslav will unveil the name of the combined streaming app on April 12, with the product rolling out in the following weeks.
Previously, the company announced that instead of letting HBO Max stand on its own, Discovery+ will be prioritized in getting its own stand-alone app, out of the apparent fear of what will happen when Discovery+ app users find themselves face-to-face with HBO tastes (and the higher price tag that comes with it). Additionally, Warner Bros. Discovery also has a plan to launch another separate service for FAST services, a.k.a. free ad-supported television.
A.V. Club has reached out to representatives of Warner. Bros Discovery for comment, to which they said, "Check back with us April 12."