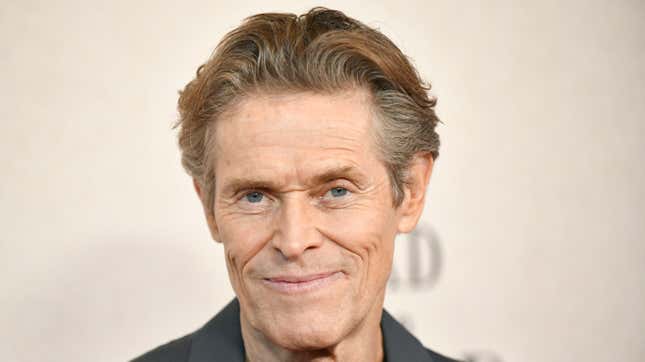 Willem Dafoe and Robert Eggers are currently two films into what's been a very profitable creative partnership so far, with Dafoe serving as one of the lobster-shillings leads of Eggers' claustrophobic The Lighthouse in 2019, before adding a little "weird dog shaman" energy to the directors' recent Hamlet riff The Northman. Now, Deadline reports, Dafoe and Eggers are looking into whether the third time will be the sanguine charm, as Dafoe is reportedly in talks to co-star in the director's upcoming adaptation of classic vampire story Nosferatu.
Dafoe is not, of course, unfamiliar with the potency of that particular cinematic bloodsucker; he picked up one of his many Oscar nominations for his role as Nosferatu star Max Schreck in 2000's Shadow Of The Vampire. Eggers' version of the story doesn't sound like it's directly based on F.W. Murnau's, though—which was, itself, at least partly an attempt by the film's producers to avoid having to pay Bram Stoker's family for the film rights to the novel Dracula.
Eggers has been building up an impressive cast for the movie; Bill Skarsgård is set to play the role of the film's vampire, while Lily Rose-Depp will play the object of his undead hungers. Nicholas Hoult, who's get a very vampire-heavy slate right now between this and Renfield, is also set to star.
It's not clear yet what role Dafoe would play in the movie; there'd be a fitting symmetry to him playing a Van Helsing type (although the original Nosferatu skips the "wise old man who knows about vampires" bit of Stoker's book). The film is set to be both written and directed by Eggers; it's set up at Focus Features, which also produced The Northman.