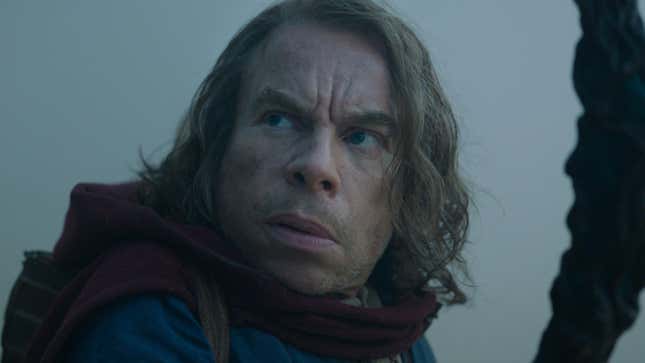 As much as Disney would like it to be the case, not every piece of intellectual property is a Star Wars. So when the Mouse House gave the legacy sequel series treatment to Willow, a 1988 cult classic directed by Ron Howard, it was a bit of a gamble. Unlike Star Wars or Disney's other intellectual property manager, Marvel, Willow was not a box office bonanza. However, it did generate a healthy return for MGM, who produced the movie way before Disney bought Lucasfilm and all their exploitable characters and would-be franchises and lingered in geekdom thanks to VHS replays and a dearth of fantasy offerings.
Unfortunately, Disney's attempt to make Willow a thing on the scale of Star Wars or fetch didn't pan out. Announced today, after one season, Willow is over at Disney+. Considering Willow was an expensive update of a scrappy 80s fantasy movie, it isn't surprising. The show, which somewhat mirrors what happened with Netflix's Dark Crystal, received positive reviews but failed to stick in the cultural conversation. Willow also had the distinction of being a distant third in last year's high-fantasy explosion on television, with Rings Of Power and House Of The Dragon sucking up all the air in the room.
Disney's also been re-evaluating its streaming and movie slate since the return of Bob Iger as CEO. Last week, the studio officially shelved the long-assumed-shelved Star Wars movies from Wonder Woman director Patty Jenkins and Kevin Feige. This probably has something to do with the somewhat tepid response to the latest Marvel adventure, Ant-Man And The Wasp: Quantumania, which has spurred Marvel Studios into action by attempting to sue fans who leaked portions of the script. Feige can't be futzing with Star Wars as they dig themselves out of the quantum realm.

Now, simply because a Willow season two is no longer happening, that doesn't mean that Disney is swearing off Willow forever. Who knows, in 20 years, maybe this show will be eligible for a legacy sequel of its own as the nostalgia cycle keeps spinning.
G/O Media may get a commission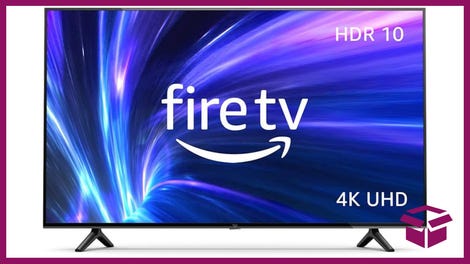 42% Off
Amazon Fire TV 50" 4K Smart TV