For years, it seemed like time would never catch up with NOFX. The legendary L.A. outfit has always seemed to take joy in living the life of a band that's lucky enough to play punk rock for a living. That includes the excesses and indulgences that come with it. Early songs like "Drugs Are Good" and "You Drink, You Drive, You Spill," for example, aren't cautionary tales, but songs that pledge tongue-in-cheek allegiance to punk rock's stereotypically jaded, wasted way of life.
But as its members push 50, it's become noticeably harder for the band to put up quite the same carefree front. It was a shift that arguably began in 2003, when NOFX went after Bush-era foreign policy on The War On Errorism. From there, the band's music continued down a more overtly political, and personal, path. Issues such as divorce and substance abuse, the latter a subject frontman "Fat Mike" Burkett used to write about with a smirk, began to anchor the band's songs with a certain seriousness that cut through the snot.
NOFX hasn't lost its sardonic edge; it's just dug a little deeper into its gut for musical inspiration in recent years. But pop-punk's most celebrated court jesters have never cut so close to the bone as they do on First Ditch Effort. Arriving just months after the release of the band's stunningly forthright tell-all, The Hepatitis Bathtub And Other Stories, NOFX's 13th studio album continues in that same reflective vein. That goes double for Fat Mike, whose well-documented issues with drugs and alcohol in recent years inform much of the band's new material. The same guy whose songwriting used to amount to hilarious tales of drugs, women, and bogus scene politics now looks back on years of drinks and drugs and personal relationships and ahead to what the future might hold for an aging punk superstar.
The band gets right into it on the matter-of-factly titled "Six Years On Dope." From there, First Ditch Effort delves headfirst into a whole host of other issues, from parental angst ("Happy Father's Day"), newfound sobriety ("California Drought"), candyman doctors ("Oxy Moronic"), and cross-dressing ("I'm A Transvest-Lite"). The subject material is heftier, but few punk bands walk the line between humorous and pointed as deftly as NOFX, and that balance keeps some of the record's more somber moments from crumbling beneath their own weight. The Tony Sly tribute "I'm So Sorry Tony" opens with heartfelt guitar and piano, only to burst at the seams with the kind of punk energy that the late No Use For A Name frontman would have wholeheartedly endorsed.
G/O Media may get a commission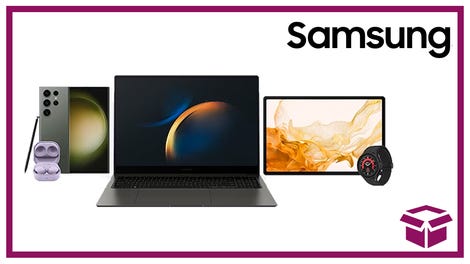 24 hour deals
Discover Samsung - Daily Deal
Musically, the band is still in frenetic first gear, proudly sticking to its well-tested formula of power chords, metal-infused riffs, and biting humor. That sameness dulls some of First Ditch Effort's luster, but it's still a spirited late-career entry for the veteran punks. For the first time in NOFX's long career, the band has made a record where real life takes precedent over the escapist punk fantasy of "live fast, die young." The band might be growing up at long last, but true to insolent form, they're doing it on their own sneering terms.
---
Purchase First Ditch Effort here, which helps support The A.V. Club.