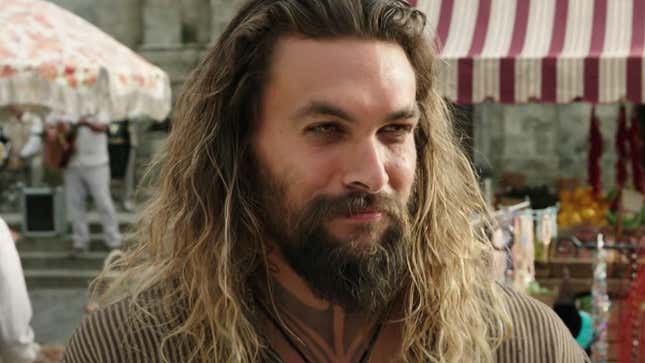 Our superhero-obsessed world has made the world believe a Guardians And The Galaxy movie can be a hit. Perhaps even more surprisingly, it made Aquaman the highest-grossing DC movie ever, and it's a fact that director James Wan and star Jason Momoa reiterated in their respective video introductions to the theater groups at CinemaCon. Grossing more than a billion dollars, those same theater groups are waiting for the sequel, and DC Studios exec Peter Safran gave them a big gulp of Aquaman with a new trailer.

Nicole Kidman, Javier Bardem reteam for Apple's anmimated Spellbound
Aquaman And The Lost Kingdom James Wan describes it as a "bromance" between brothers Aquaman and Orm, the Ocean Master. Momoa, Patrick Wilson, and Yayah Abdul-Mateen are all back, but Aquaman must team with his brother, who refuses to call him brother, in order to take Black Manta out again. Manta, for his part, found a new staff that gives him green-energy power that allows him to destroy the surface world. Obviously, Aquaman's going to have to stop him, but first he's going to have to get his brother on board.

The movie looks and feels a lot like the first movie, yet there's a lot more confidence behind the visuals. There are fewer murky, underwater shots and more of the laser light spectacular that makes for a more energetic trailer.

He's got other problems, too. Manta wants to destroy everything in Aquaman's life, which presumably includes Aquaman's newborn. But the trailer itself is more colorful and expansive than the first movie, resembling the bioluminescence of Avatar: The Way Of Water. Plus, Nicole Kidman drives a laser-beam shooting seahorse, and Amber Heard appears in two or three shots. We're certain everyone will be cool with that.
Aquaman And The Lost Kingdom swims into theaters on December 20.