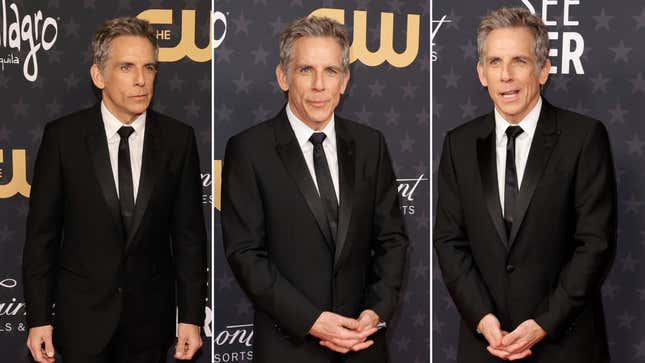 It's been a while since Ben Stiller acted in something that wasn't just a small appearance, and even longer since he acted in a TV show, but we might be getting more Ben Stiller on TV than we know what to do with. According to Variety, he's in talks to star in a series adaptation of Tim Wardle's 2018 documentary Three Identical Strangers—meaning Stiller may be starring opposite a second Ben Stiller and also a third Ben Stiller. If he does take the gig, it'll be his first starring role since 2017, before the documentary had even been released.
That time Tom Cruise tried to pull Seth Rogan and Judd Apatow into Scientology
Without saying too much, because there are some stunning twists and turns in the whole saga, the original documentary is about three identical triplets who were separated at birth and unexpectedly reunited as adults, leading to all sorts of questions about how that happened and what they're supposed to do with their lives now that they've met each other (the documentary is quite good, by the way). Original production company Raw has been trying to get a narrative adaptation off the ground for years, all the way back to 2018 when the doc was released, but if Stiller's casting works out, it seems more likely that it will actually happen now. (We do have some questions about Stiller being the choice for this, but to say much more would be a spoiler, so we'll just stay quiet and assume that the people involved have some idea of what they're doing.)
Over the last few years, Stiller has been a major player behind the scenes, executive producing and directing Escape At Dannemora and Severance. That might put a little prestige sparkle on this project, but the extent of that might depend on where this thing ends up.