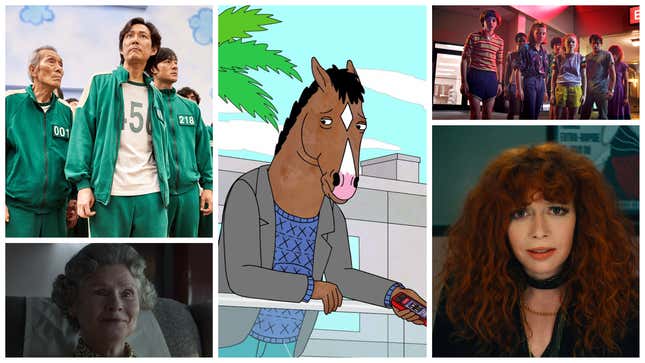 It's hard to believe that the first Netflix original series started streaming just 11 years ago, given the sheer volume of content Netflix has pumped out in the intervening years. That first show, Lilyhammer, also represented a bizarre problem of Netflix's own making that still hasn't been solved today: while the streaming service marketed Lilyhammer as a Netflix original series, it was, in fact, simply a Norwegian show that they licensed for the U.S. market. So is it still a Netflix original?

It's something we had to reckon with when putting together this list of the best Netflix shows of all time. It's much harder to define what a Netflix show is as opposed to, say, an NBC or CBS show. We were going to limit the qualifications for inclusion to only shows produced by Netflix, but then we thought: What about Money Heist? Black Mirror? Is it really fair to exclude those shows because of some technical murkiness?
In the end, we decided to take our cues from Netflix itself. If they consider a show a Netflix original, it counts for our list, regardless of its origin. Here, then, are the 50 best Netflix shows ever.
Looking for more rankings? Check out our list of the 50 best HBO shows.