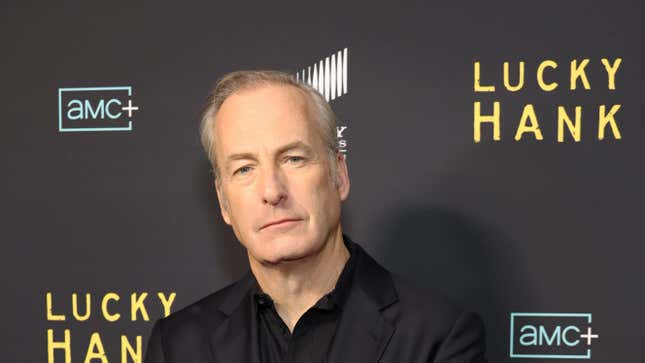 Chicago dramedy royalty is coming to The Bear, it turns out, with Variety reporting that Bob Odenkirk—that master of basically every genre he puts his mind to—will be guest-starring on the second season of the well-received FX show. That's right: The guy who helped bring "Da Bears" into the public consciousness is showing up on The Bear, getting involved in the world of fine Chicago-style Italian beef.
Mireille Enos on working with Bob Odenkirk and "Lucky Hank"
Here's what we know about the part Odenkirk will be playing on the series, about a professional chef (Jeremy Allen White) who descends back into the chaos of his family restaurant in his old hometown: Zilch-o. (Except, as noted, that it'll be a guest role, likely not anything more regular or recurring.) Neither FX, nor Odenkirk's camp, have even confirmed the casting, and details on who his character might actually be are being kept completely under wraps. (That being said, as Odenkirk fans of old, we can't help but feel that The Beef/The Bear might be the perfect place for a classic Odenkirk "God damn it!", possibly when the lunch rush is really starting to hit.)
Odenkirk is, of course, already pretty busy these days: He recently starred in Lucky Hank, his second straight series at AMC, after the end of Better Call Saul late last year. Meanwhile, The Bear itself is moving forward with some pretty serious buzz at the moment; although it hasn't been around long enough yet to score any Emmys, the series built up hefty critical approval over its first season on the air, as it depicted the chaos, comedy, and drama of a crowded Chicago kitchen. That includes a number of acting awards earlier this year, including wins for White and co-star Ayo Edibiri.