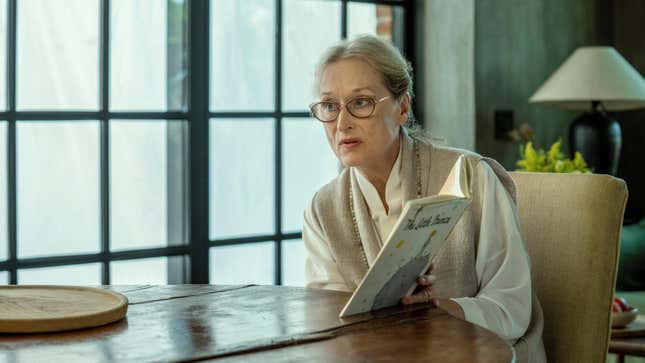 Extrapolations is a challenging endeavor, but perhaps not in the way series creator Scott Z. Burns intended. Apple TV+'s bloated, boring anthology tests patience and willpower over eight excruciatingly long episodes. The show, which premieres March 17 and features extensive talent, centers on climate change and its horrific impact on the planet, so it's incredibly relevant and oddly fascinating. However, all its noble ideas are buried under a derivative script and confounding performances. No amount of Prestige Drama shenanigans—and there are plenty—can save this chore of a TV show.
Burns' prescient 2011 film Contagion, about a global pandemic and the race for vaccines, established that he's well-versed in tackling intense stories about real-world dynamics. But what we have here is not a two-hour film with a tight, scientific narrative and message. Rather, Extrapolations stretches out key themes over multiple episodes, storylines, characters, locations, and years. And while there's plenty of melodramatic dialogue and loads of predictable twists, there's never any real payoff. The global warming concept is pivotal and well-intentioned, but the execution is a hollow Emmy-bait exercise.
Set between 2037 and 2070, Extrapolations sheds light on the disasters awaiting humanity if climate change isn't taken seriously. The main villain here is big tech and corporations like Alpha, run by CEO Nick Bilton (Kit Harington). It's an omnipresent company with its hands in everything, from grain production and water supply to holograms and smart home devices. He's the connecting thread between each outing, but Harington's stoic performance is thankfully limited mainly to the finale (he also briefly appears in a couple of early episodes, although it's easy to forget that fact.)
G/O Media may get a commission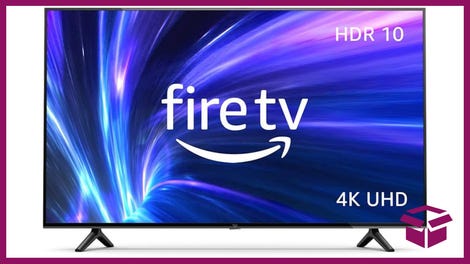 42% Off
Amazon Fire TV 50" 4K Smart TV
In the show's version of the future, a wildfire-ravaged Earth suffers as the temperature rises. But also: Cancer is cured, Mars has been colonized, and America has survived the war on democracy (minus Texas, apparently). Try as he might, Burns crafts a world that's wide-ranging but inconsistent. The show often feels like a mix of Black Mirror and Upload. A few episodes are heavily entrenched in environmental disasters, like trying to save the last humpback whale or the heavy air pollution in India, while others are character-driven stories (two couples at a tense dinner party in San Francisco, or a man experiencing memory loss in London) with climate disaster being only in the backdrop. Extrapolations juggles these arcs poorly, leading to feelings of whiplash and frustration when the show should spark genuine emotions.
While the production design and visual effects are stunning, it's clear that everyone else involved (writers, directors, and especially the actors) believe they've helmed a thought-provoking drama. Absolutely no one seems to be on the same page as far as what genre they're aiming for. Stars like Tahar Rahim, Forest Whitaker, Marion Cotillard, and Edward Norton act far too sincerely in bizarre circumstances. Others, like Matthew Rhys, Tobey Maguire, Heather Graham, and Eiza González, try to have fun (they understood the assignment), but they sadly feel disconnected from the rest of the show.
A bigger travesty is underusing the remaining ensemble. Meryl Streep voices a talking whale (although she has a couple of scenes in the flesh, too), Gemma Chan is reduced to a sort of damsel in distress, and Murray Bartlett has a glorified cameo in the finale as a lawyer. Keri Russell, who plays a no-nonsense assassin, is wasted in a small role tailor-made for her after six seasons of The Americans. Daveed Diggs, Indira Varma, Sienna Miller, and Adarsh Gourav are the MVPs of the show, doing their best to save a sinking ship. (The White Tiger's Gourav is especially impressive as he takes center stage in episode five.)
Extrapolations veers from being a catastrophic portrait of climate change (hotels being built on the Arctic, Miami flooding) to a whimsical take on the crisis—complete with said talking whale, killer walruses, two characters randomly breaking into "Singing In The Rain," and a rabbi earnestly saying, "I think we all have a choice whether to suck or not." And despite its timely topic, the show breaks an Apple TV+ streak of successful powerhouse dramas. Yes, it's supposed to be exhausting to watch eight hours about how the Earth might collapse onto itself if humans don't act fast to save it. But Extrapolations is draining in all the wrong ways: It's dull and disappointing from the start to its bitter, seemingly full-circle finish.
---
Extrapolations premieres March 17 on Apple TV+.