In Hear This, The A.V. Club writers sing the praises of songs they know well. This week, we're picking songs from our favorite albums that came out in 1996.
Fountains Of Wayne, "Radiation Vibe" (1996)
1996 was a good year for post-Weezer power-pop. Not only did Nada Surf emerge with High/Low (which contained the indelible "Popular"), but Superdrag unleashed the classic Regretfully Yours, and both Nerf Herder and Fountains Of Wayne released self-titled debut LPs. The latter band—formed by Chris Collingwood and Adam Schlesinger—immediately resonated thanks to its irreverent take on tunes inspired by the '60s British Invasion and '70s new wave power-pop. Taut harmonies tinged with falsetto, ramshackle guitars, and uncanny melodies gave Fountains of Wayne's music heft, while lyrics peppered with references to New York and New Jersey added a delightful absurdist bent.
Fountains Of Wayne kicked off with the single "Radiation Vibe," an appropriate placement since the song was "the inspiration to write that whole first record," Schlesinger told The A.V. Club in 2011. "I don't think we had quite broken out of imitating our heroes up 'til then. It was just fake Nilsson songs and fake Elvis Costello songs and fake Beatles songs and whatever we were listening to. You didn't hear a lot of us in it, especially lyrically."
If "Radiation Vibe" is personal, it's veiled: The opening verse alludes to a breakup with an allegory of a woman losing the monkey on her back, while the second verse references someone joining "a pro team" in Pittsburgh but falling back on singing after an injury. The chorus, meanwhile, reclaims the idea of radiation exposure as a negative by asking, "Don't it make you want to get some sun? Shine on, shine on, shine on." On a metaphorical level, "Radiation Vibe" is about finding a silver lining in obstacles or adversity—and staying positive despite setbacks.
G/O Media may get a commission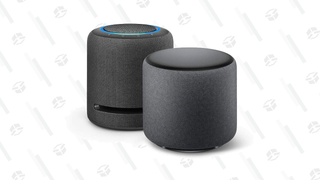 25% off - Prime Exclusive
Echo Studio + Echo Sub Bundle
Appropriately, the song is lighthearted. Repetitive, whirligig-like guitar riffs; a loud-quiet-loud arrangement; and a dreamy, classic "baby, baby, baby" chorus call make the song feel simultaneously uber-'90s and surprisingly timeless. No wonder Collingwood "wrote it as a goof," Schlesinger admitted. "But I was like, 'Man, that's a great song.' I don't know what it is about that song, but it's got some kind of magic, fun quality to it that we never really had in anything before. I got very jealous of that song, and then we recorded a version of it and it came out so great."
Fountains Of Wayne would continue to hone and refine its romantic curios and character sketches in the coming years, but the un-self-conscious approach of its debut (and "Radiation Vibe" in particular) remains unparalleled.