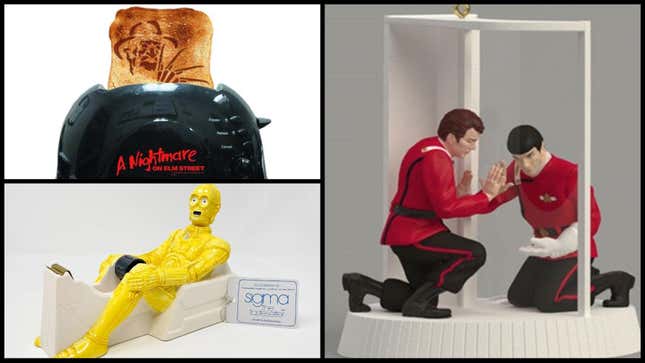 To give you an idea of the staggering numbers involved in movie merchandizing, over $56.2 billion in sales of licensed merchandise were sold worldwide in 2021 ... by Disney alone. With so much money at stake, let's just say that the bar can be pretty low when it comes to ideating products that allow fans to feel like they're eating, drinking, or playing with their favorite movie characters. Now, with blockbuster season upon us, an entire summer's worth of brand new products and tie-ins of questionable entertainment and nutritional value awaits.
But in case you think naked studio greed is a modern phenomenon, remember that in the 1920s Disney pumped out Mickey Mouse wind-up toys, plush dolls and games, much to the thrill of your great-great-grandparents. How we went from the universally loved Mickey Mouse watches of the 1930s to Iron Man perfume is a question for future generations to ponder while they laugh at us for buying James Bond popsicles.
So let's take a look at 17 very odd and sometimes hilarious pieces of movie merchandising that'll hopefully make you think twice before busting out your wallet for something that'll probably wind up in a drawer, a garbage can, or on eBay. Now excuse us while we order a Baby Yoda plush doll.