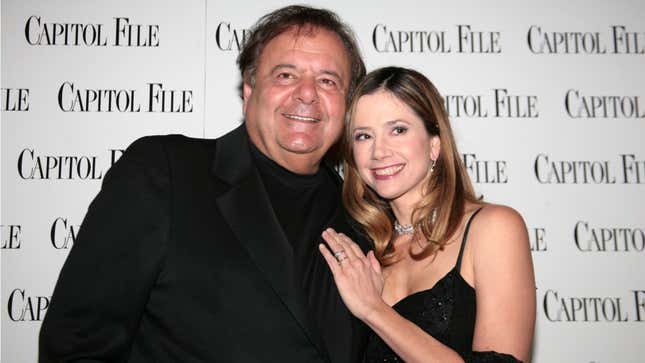 Mira Sorvino and her late father Paul Sorvino share an exceedingly sweet history in show business, perhaps exemplified by Paul's tearful response to Mira thanking him in her Best Supporting Actress acceptance speech at the 1996 Academy Awards. But Paul's surprising omission from the televised In Memoriam segment at Sunday night's Oscars ceremony provided a new and decidedly less heartwarming chapter in the duo's history with the awards specifically—one Mira herself has now called out publicly.
Gold Standard: Oscars edition - Best Picture
"It is baffling beyond belief that my beloved father and many other amazing brilliant departed actors were left out," Mira tweeted on Monday afternoon, alongside an article from USA Today's For The Win titled "The Oscars forgot about Paul Sorvino, but we didn't." Later that day, she shared a longer statement, emphasizing that she and her family hope the Academy "does something to put this right."

"Incredibly hurt and shocked that my father's lifelong, irreplaceable, enormous contribution to the world of cinema was overlooked by whomever made that list," Mira wrote. "We, his adoring family, and you, his adoring public, know just how unique and incredible he was."
Paul's wife Dee Dee Sorvino also decried the Academy's choice to exclude him from the televised segment, sharing a statement on the matter with Entertainment Tonight.
G/O Media may get a commission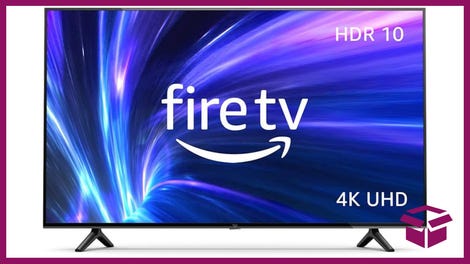 42% Off
Amazon Fire TV 50" 4K Smart TV
"Paul Sorvino was one of the greatest actors in cinematic history in Hollywood. It is unconscionable that he would be left out of the In Memoriam segment of the Oscars," Dee Dee shared. "It's a three-hour show, they can't give a couple more minutes to get it right? Paul Sorvino gave decades to this industry and was loved by all. Paul was not the only deserving soul left out, and a QR Code is not acceptable. The Academy needs to issue an apology, admit the mistake and do better. Paul Sorvino deserves better, the audience deserves better, is the Academy so jaded they forget people who are loved, who have given their hearts to this industry? Shame on the Academy if this is not corrected. Mistakes are made, this was a big one. Please do something to make it right."
As Dee Dee mentions, Sorvino was not the only notable omission from Sunday's In Memoriam segment: Triangle Of Sadness star Charlbi Dean also didn't make the cut, despite the fact that the film was nominated for Best Picture, Best Director, and Best Original Screenplay that night. Anne Heche, Lindsey Jordan, Sacheen Littlefeather, Leslie Jordan, Melinda Dillon, Gilbert Gottfried, Tony Sirico and Tom Sizemore were also all excluded.
Michael Imperioli—who worked with Paul, Sirico, and Sizemore throughout his career—also shared a statement on Instagram lamenting the Oscars' decision not to televise a tribute to the three performers' legacies.
"SORVINO, SIRICO and SIZEMORE," Imperioli wrote. "These three brilliant actors were forgotten by the Academy last night at the Oscars. I was proud and honored to have worked with all three of these men and it saddened me to see Hollywood ignore them on its biggest night." Way to go, Academy—you somehow found a way to make Dominic Di Grasso feel even worse.