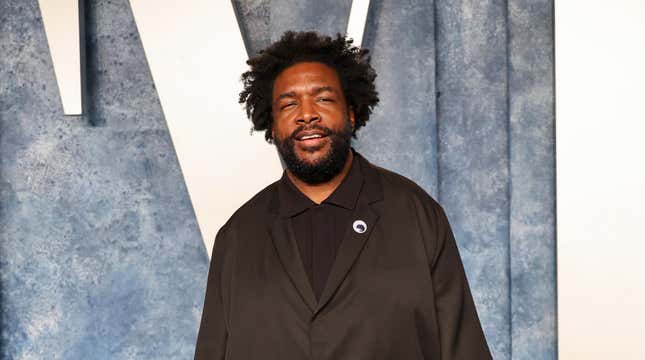 So there's this family of performers, and they go to see a talent scout in hopes of getting him to book their act. He asks what their act is, and they proceed to describe a shocking series of… oh, wait, that's something else. This is The Aristocats, the B-tier or C-tier animated Disney movie from 1970 about high-class city cats living in Paris who have to battle with a villainous butler to ensure they inherit the vast wealth of their owner. You know, that classic setup.
The A.V. Club's weekly film round up
According to Deadline, Ahmir "Questlove" Thompson—as in, Questlove from The Roots—is going to direct a "live-action/hybrid reimagining" of the old cartoon as his feature film debut. He will also be overseeing the film's music, implying that that aspect is going to be getting some kind of renewed focus this time around. Though this is going to be Questlove's feature directing debut, he previously directed last year's Oscar-winning documentary Summer Of Soul. (Remember when Questlove won that Oscar? You definitely remember something about it.)
We don't know much else about this project, other than that it will be written by Peter Rabbit director Will Gluck and Onward co-writer Keith Bunin, but we can all agree that it's already somewhat annoying that this is even partially being pitched as a "live-action" movie. There are more humans in the original Aristocats than there are in, say, the original Lion King, but most of the film—like The Lion King—is about watching animated cats do things that real cats generally cannot do. Unless this new version has more human stuff, there are going to be chunks of it that might as well be fully animated. But, whatever. Nobody really cares about that distinction between live-action and animation, or else The Lion King remake wouldn't have made a gazillion dollars.