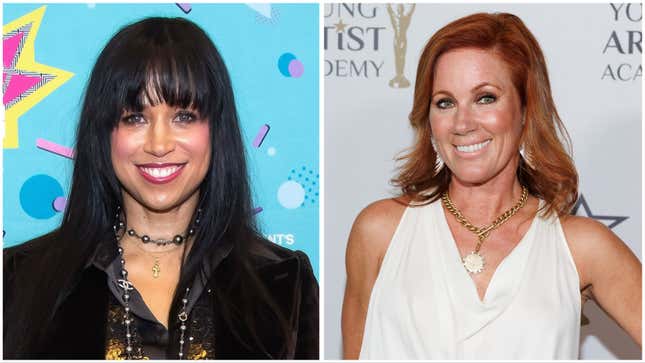 While it's been nearly 30 years since Clueless became a pop culture phenomenon, two stars of the '90s classic wouldn't say "as if" to the chance of making a sequel. During this weekend's '90s Con, Stacey Dash and Elisa Donovan opened up to Entertainment Tonight about the possibility of returning as their Clueless characters in a new film.
William Stanford Davis on his favorite "Abbott Elementary" episode, "Ray Donovan," and the Emmys
"That would be up to Amy [Heckerling]," Dash said, leaving the ultimate decision of getting the gang back together up to the film's original director.
"Everybody seems to think that we have some sort of opinion or idea," Donovan added. "I certainly feel like there is a real desire from fans and the public to see that."
As to what could be the focus of a sequel set nearly 28-years later, Donovan looked at the potential comedy of the Beverly Hills High classmates all grown up in the world.
"I mean, I think seeing them as adults and in their lives as grown-ups and with children or without children would be pretty hilarious," said Donovan.
"I think seeing them in the same community would be hilarious," Dash tacked on.
In regards to where their characters would be in 2023, Dash imagines fashion icon Dionne as a "fashion editor of a magazine." As for Dionne's frenemy Amber, Donovan see's her character's adult self with a "very large staff" and "several ex-husbands."
While there hasn't been any signs pointing to a remake with the original cast (excluding the horrible sounding Riverdale-inspired CBS show that never made it past development), that doesn't mean we haven't seen a reuniting of sorts. Although lacking original lead Alicia Silverstone, Clueless got the TV sequel treatment only a year after it's release, with Donovan and Dash reprising their roles for three seasons. Earlier this year, Silverstone tried back on Cher's iconic yellow plaid set in a Super Bowl commercial for Rakuten, along with Donovan as the two re-created their debate class scene from the original film for the commerce brand.