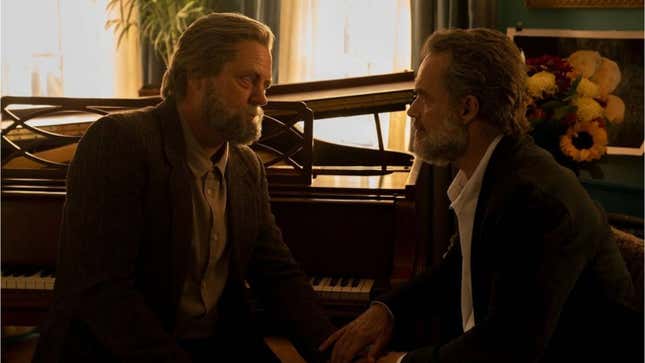 Call it a swing and a hit: after a strongly-reviewed third episode that made a significant deviation from the original video game's content, HBO's The Last Of Us has grown its audience for the third consecutive week in a row. On Sunday, 6.5 million people tuned in to watch the series, a 12% increase from the previous week, according to Nielsen and first-party data.
With TLOU's inaugural season now boasting 21.3 million viewers across its first two episodes, HBO now has four shows averaging over 15 million viewers per episode for the first time in its history. House Of The Dragon, Euphoria, and The White Lotus have all also achieved the number. TLOU's season premiere catapulted it to the position of HBO's second-biggest premiere ever, only eclipsed by HOTD.
"Long, Long Time," the most recent episode of the fledgling, big-budget series, follows Nick Offerman and Murray Bartlett as a queer couple who build a home against the backdrop of a brutal pandemic caused by an infectious fungus that turns human hosts into zombie-like creatures. Critics praised the episode's emotional wallop and carefully-tread plot detour, with The A.V. Club's David Cote lauding it as "the greatest romance you may ever see in a zombie thriller."

Helmed by Craig Mazin and Neil Druckmann (the latter of whom also wrote and directed the original Playstation game), TLOU has six episodes left in its first season and has already been renewed for a second. The series airs Sunday nights at 9 P.M. E.T. on HBO and HBO Max. Keep up with The A.V. Club's weekly recaps here.